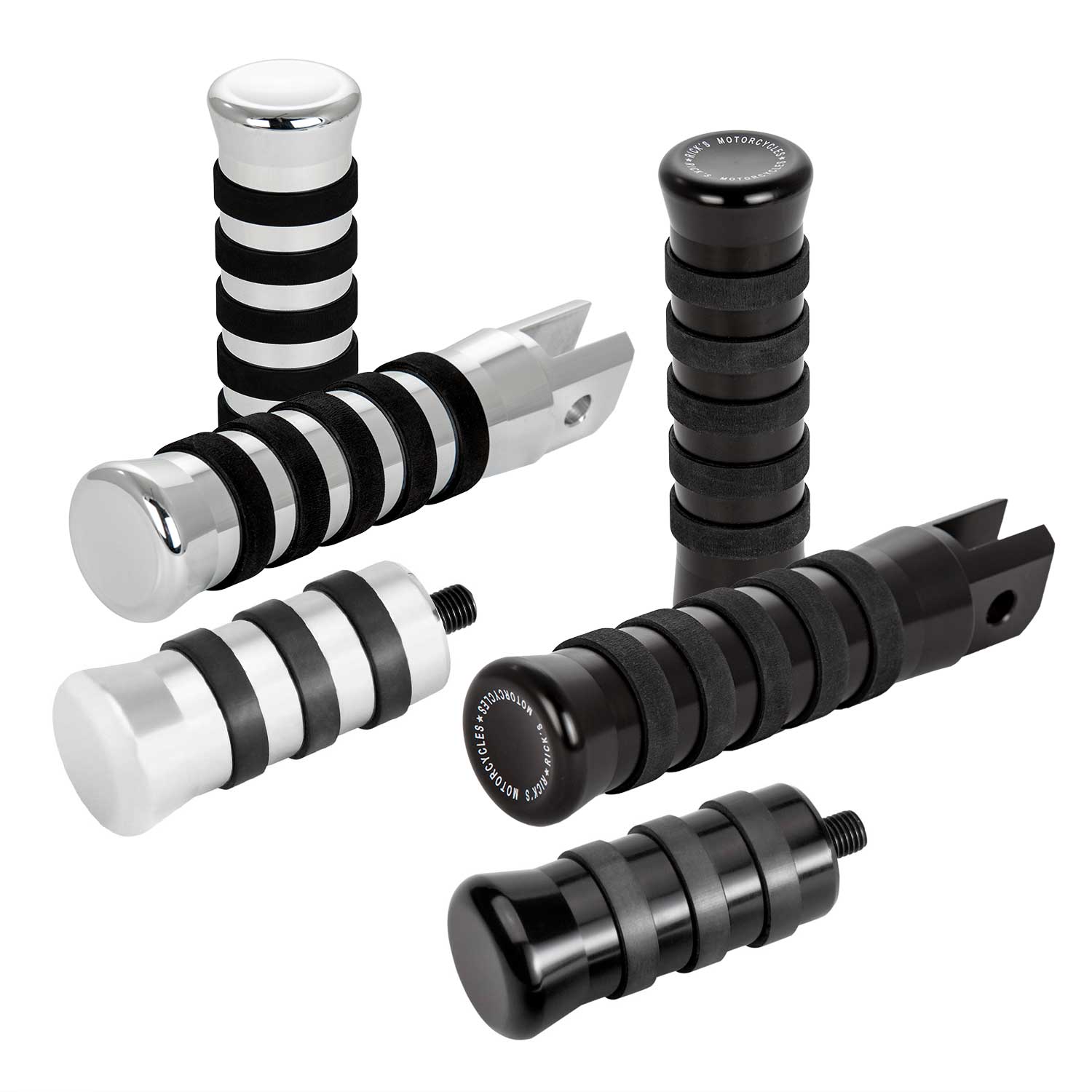 Rick's replacement foot controls are made from aluminum and fit the OE fixing points of stock Milwaukee-Eight models with foot controls from model year 2018 (not for models with footboards).
The inserted rubber elements prevent feet from slipping, and the surfaces are hand-polished. Optionally, passenger foot controls in the same design are also available, as well as a matching
gear control. Rick's replacement controls are either available with a polished aluminum surface or in black anodized.