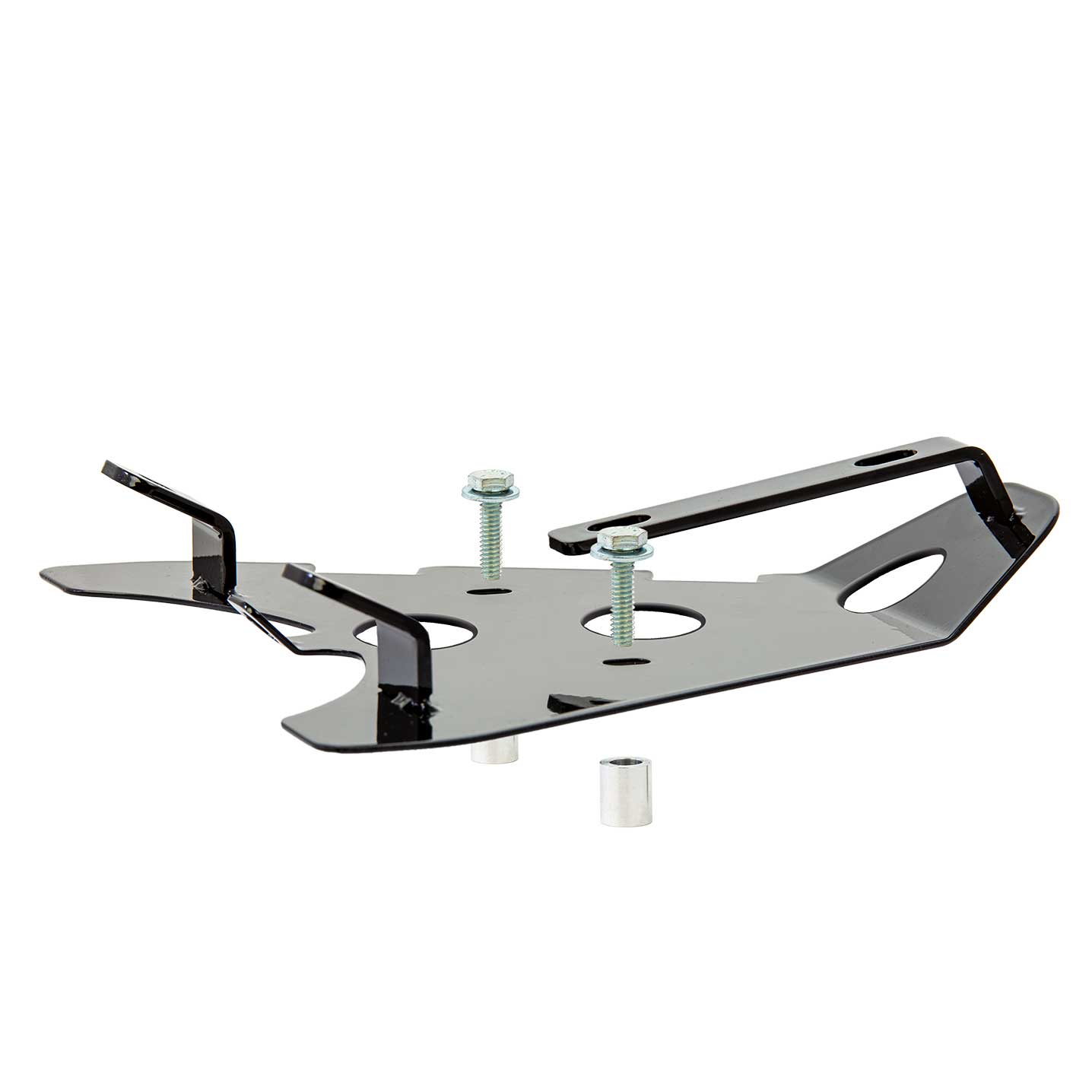 If you want to convert your Sportster into a Bobber with a solo seat, in addition to a new fender also a frame cover onto which the new seat can be attached is required.
The frame cover is made from steel and supplied black shiny powder-coated, matching the frame.
The seat base is prepared so that many aftermarket seats can be used.
In addition to the base plate, the required mounting material is also supplied.