Indicator holder front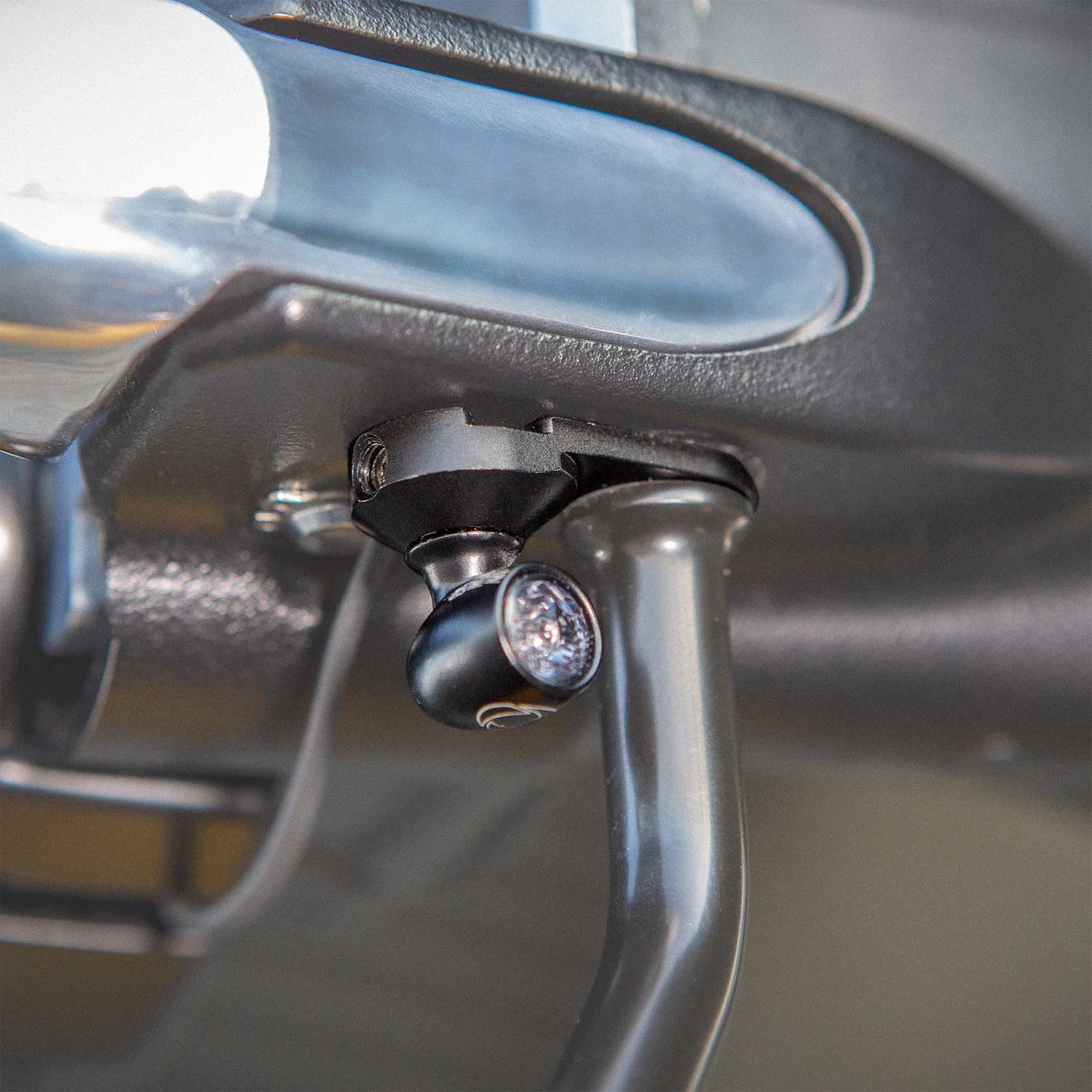 The "Atto" from Kellermann is a mini indicator which, due to its dimensions, sets new standards. The probably smallest E-approved indicator ensures a tidy look, not encumbered any longer by the overly large stock indicators. At the front end, however, it is difficult to mount. For this reason Rick's has developed a holder, which is simply attached underneath the handlebar to the mirror screw. Then the Kellermann indicator is fixed to the holder with a hidden screw. Rick's holder is machined from aluminium and offered in black and in pairs.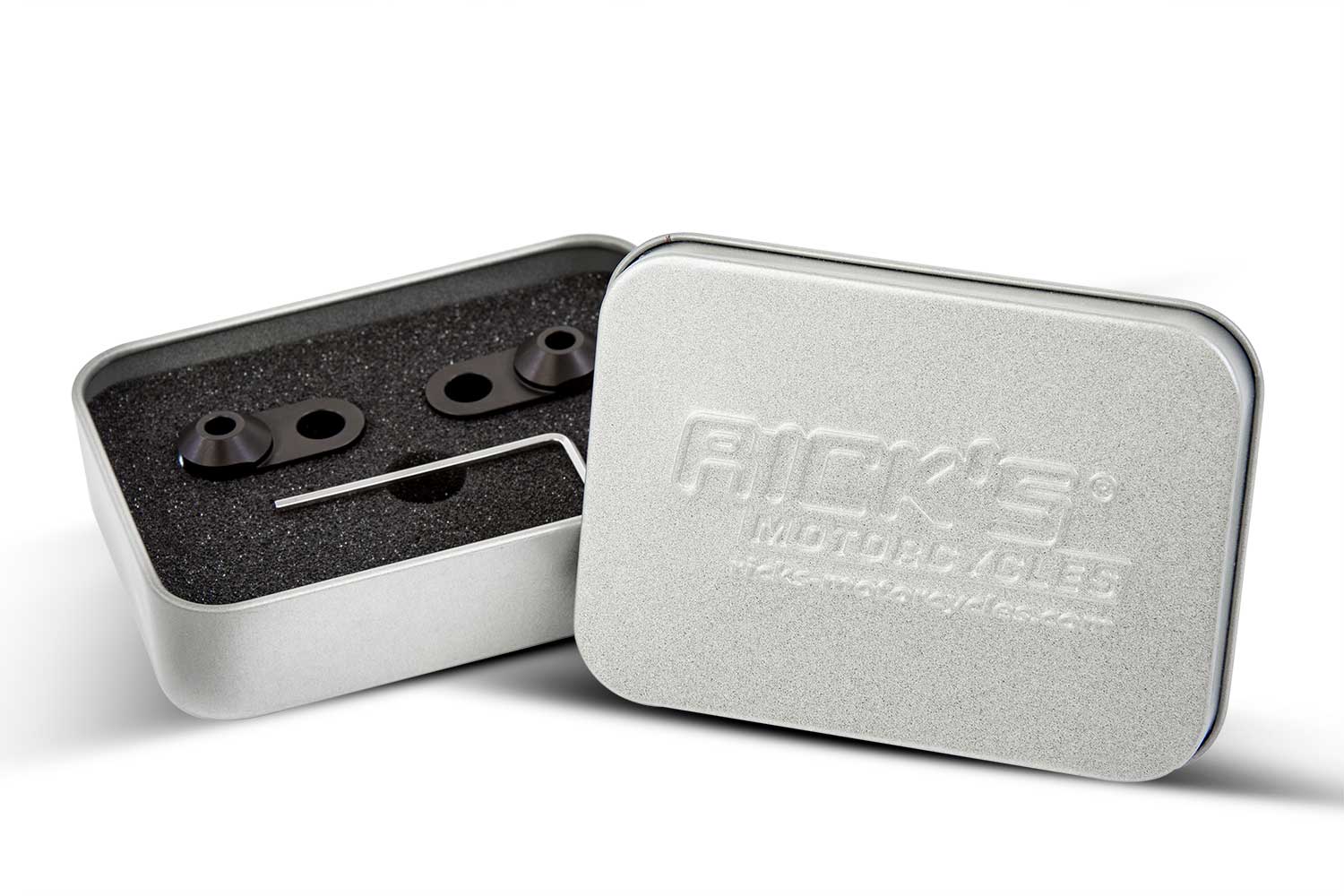 You have questions, or need support?
Contact us - we will send you more information about:
Indicator holder front


or contact us by phone
+49 (0) 7221 / 3939-0