FXDR 114 indicator holder front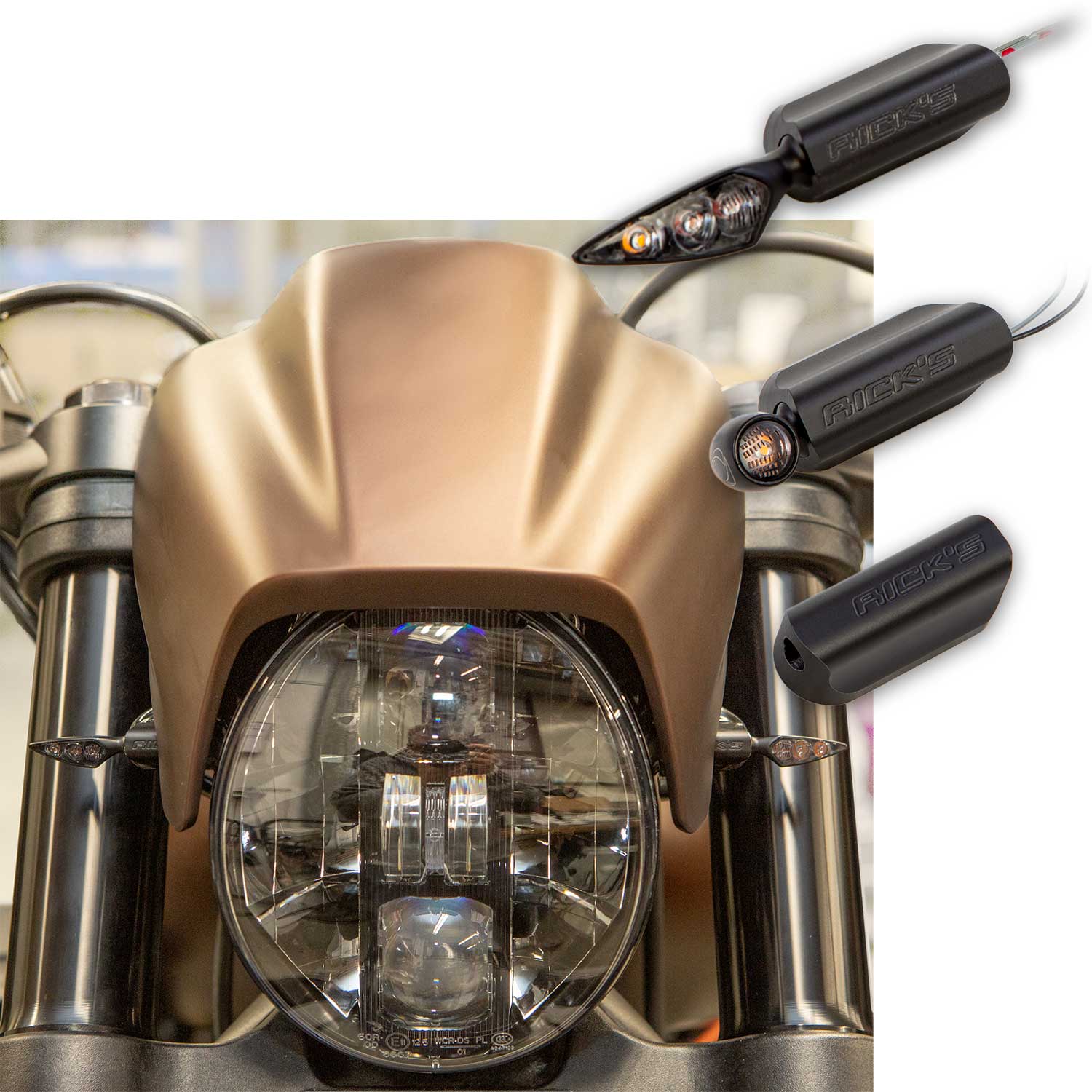 If you want to give your FXDR 114 new, more subtle indicators, it should be done properly and professionally.
Rick's has developed holders with which the original Kellermann indicators can be fitted without any problem. The holder has been optimized for the Kellermann Atto and/or Rhombus indicators and fits perfectly onto the fitting locations of the stock holder. The holders are fully machined and offered in coated matt black and sold in pairs.