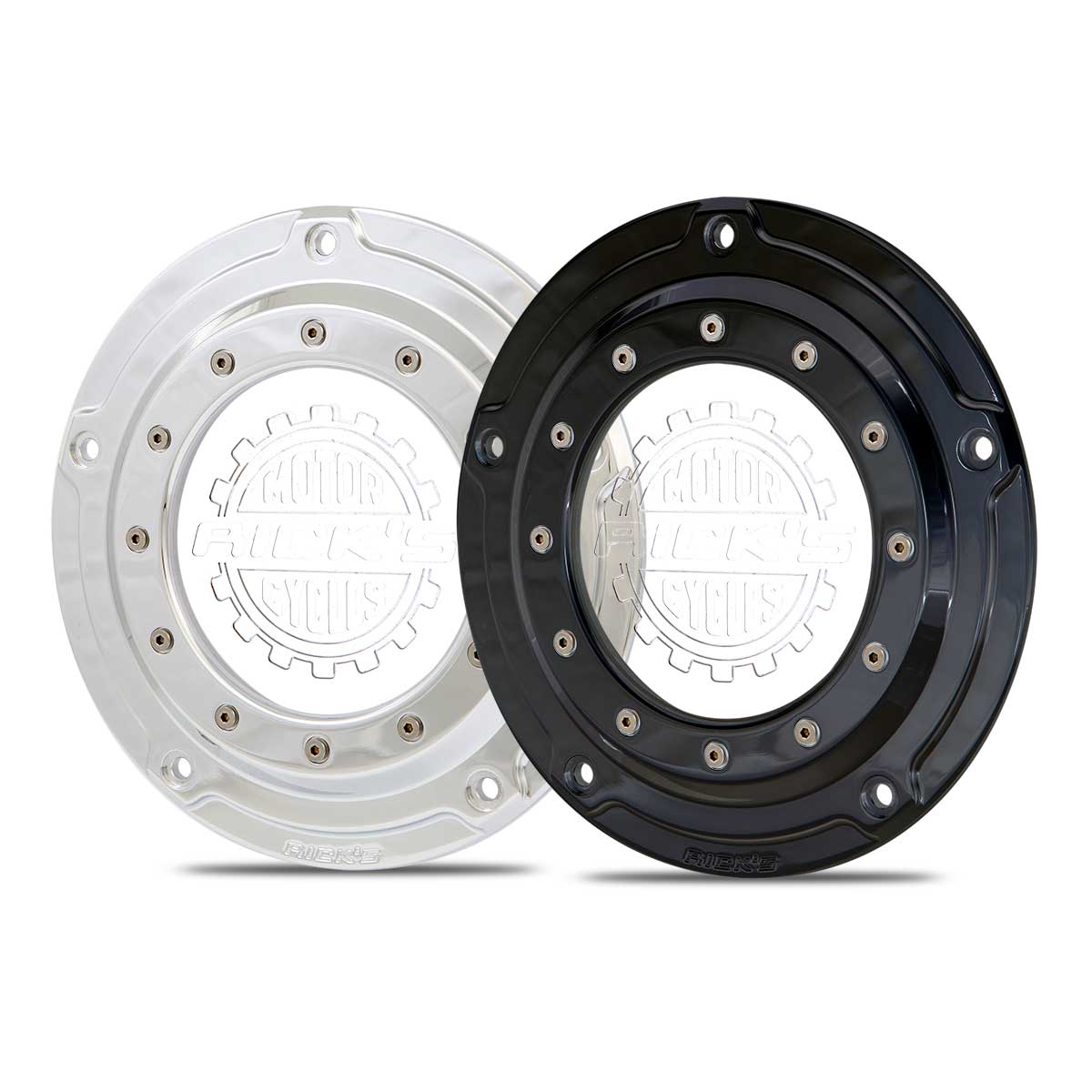 Rick's clutch covers have since Evo times always been the "icing on the cake" on countless custom bikes. Thanks to a clear window, they offer free sight onto the
clutch mechanics. For the Milwaukee-Eight models the design of this classic part was revamped, and finely stepped features in the surround make this new design
a real "looker".
The fully from aluminium machined cover has a Makrolon window inserted, which gets its technical look from stainless steel screws and is absolutely tight.
The covers are available for the Milwaukee-Eight Touring models and also for all Softails from model year 2019, offered in either polished aluminium,
shiny black coated or matt black coated. Also available is a version with clear window and one with Rick's signature engraving.