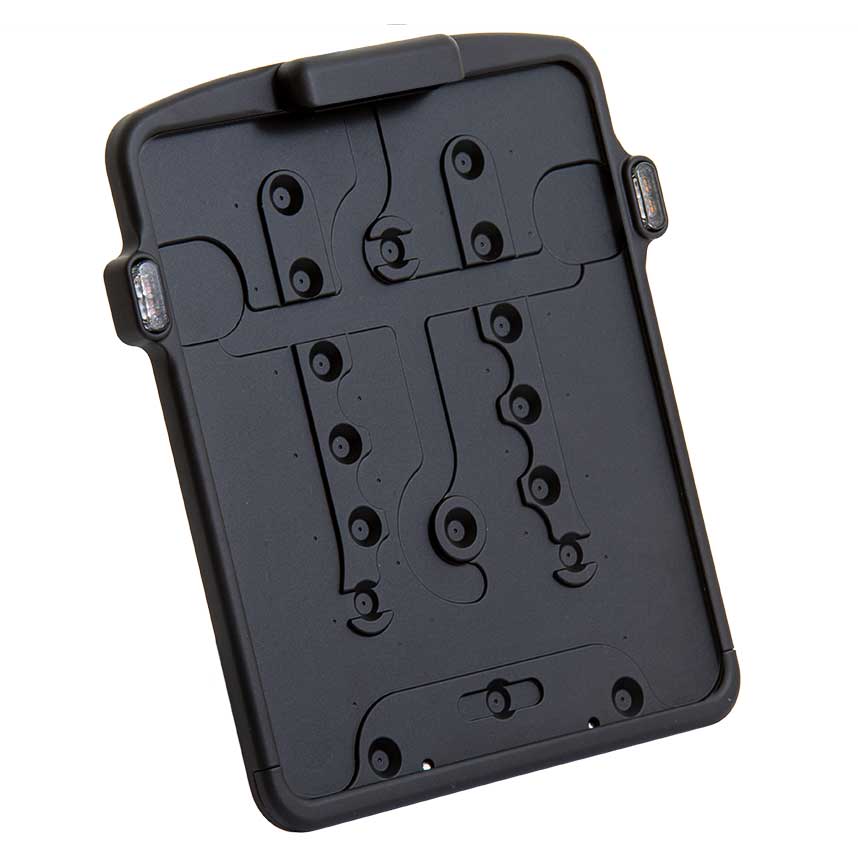 License plate frame with integrated indicator, brake and rear light as well as plate illumination. Constructed for mounting centered on the fender.
The frame is machined from aluminum and black power-coated. For easy cable routing, the cable channels have been integrated.
The plate can be pushed into the provided slot at the bottom of the frame and screwed tight. The suitable adapter for mounting on the fender is optionally also available from Rick's. The CNC-machined part is screwed onto the fender and fits all common radii.
The thread holes left in the struts when detaching the stock indicators can be closed with a cover from Rick's that was specially constructed for this purpose.