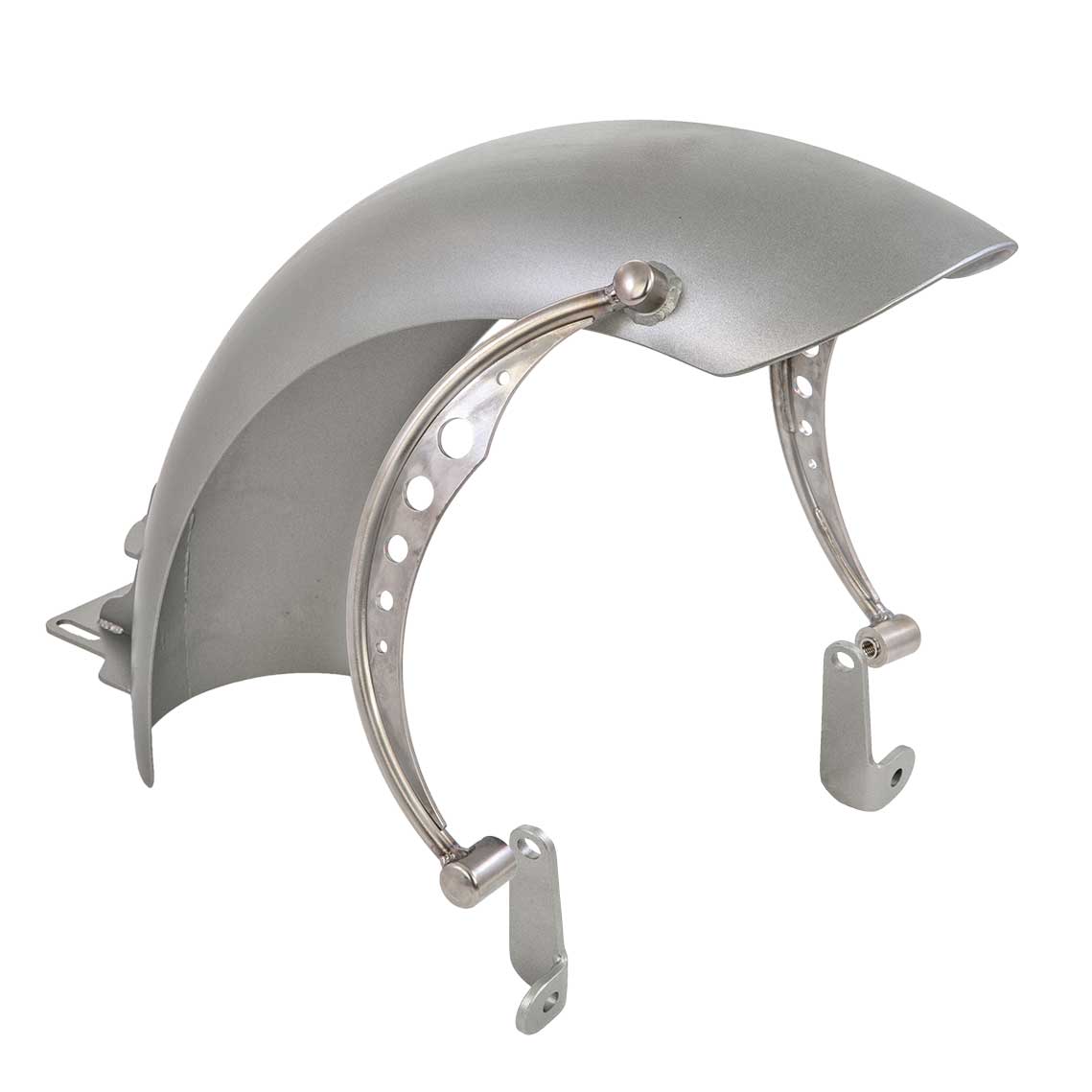 The Bobber look of your bike can be completed quickly and easily with Rick's rear steel fender. The fender fits Street Bob, Heritage, Deluxe and Slim models from model year 2018 with stock tires and stock rim.
The fenders are made at Rick's Motorcycles, mostly by hand, and distinguished by maximum best fit and best workmanship.
In addition to the fender, holders made from steel with a trendy hole pattern and matching adapters are also supplied.