Hommie Roller
Model year 2018 was the end of the Dyna model era. The name still exists as a model designation, but it is no longer a model of its own with its own frame and engine concept. While the new Dynas are only another Softail variant, up to the model change they used to be a link
between Sportsters and Softails.
The Street Bob models used to be such a success that even put Sportster and Softail model sales numbers in the shade. Sometimes they couldn't even be delivered, and used Street Bob models were more expensive than new bikes, which were not available. If you consider that the first Street Bobs were available for about 12,000 Euro, the Dynas, compared to the Softails, had a better ride performance, and thanks to a rubber mounted injection engine, they had the same power as any other Milwaukee-Eight Big Twin, then the success is understandable. No question then that at Rick's special parts were developed for Dynas, which are still very much sought after today.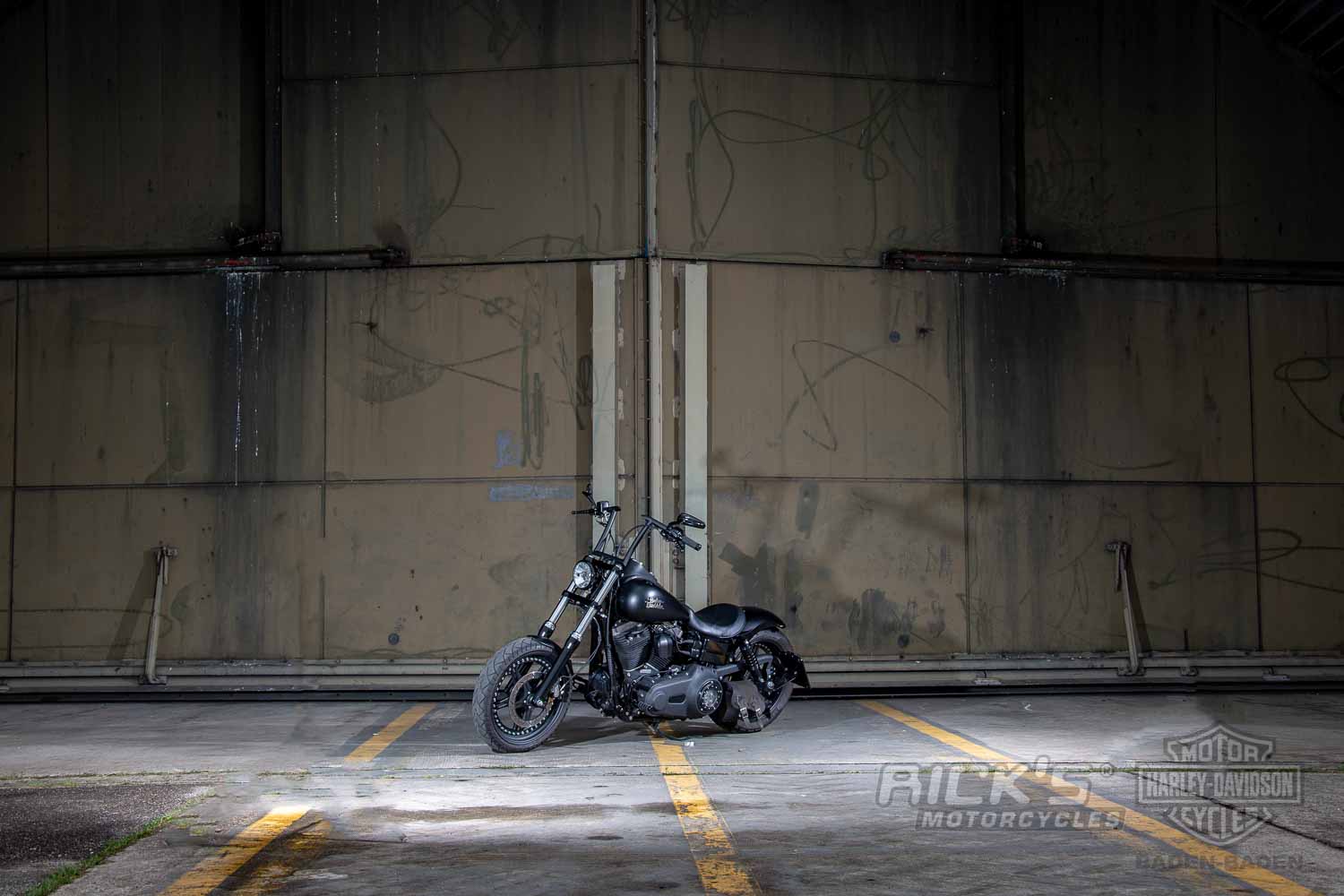 In Rick's Motorcycles' metal workshop many different chassis parts are manufactured for all Harley-Davidson models, including the fenders for the Dyna models. The rear fender not only perfectly fits the 200 tire used here, but is also very stable and can withstand burdens like a heavier passenger or luggage. The small front fender was also created in the workshop of Rick's Motorcycles, and because this part is not exposed to any weight, it could be made from glass fiber reinforced material.
A further highlight on this Dyna are probably the wheels, which are also made by Rick's in Baden-Baden and are called "Apollo 5". They consist of three parts, are black anodized and screwed together, and it is no coincidence that the stainless steel brake discs match the Apollo 5 wheel design, which are also made by Rick's, as well as the air filter. Like many other Rick's parts, these are also supplied with TÜV.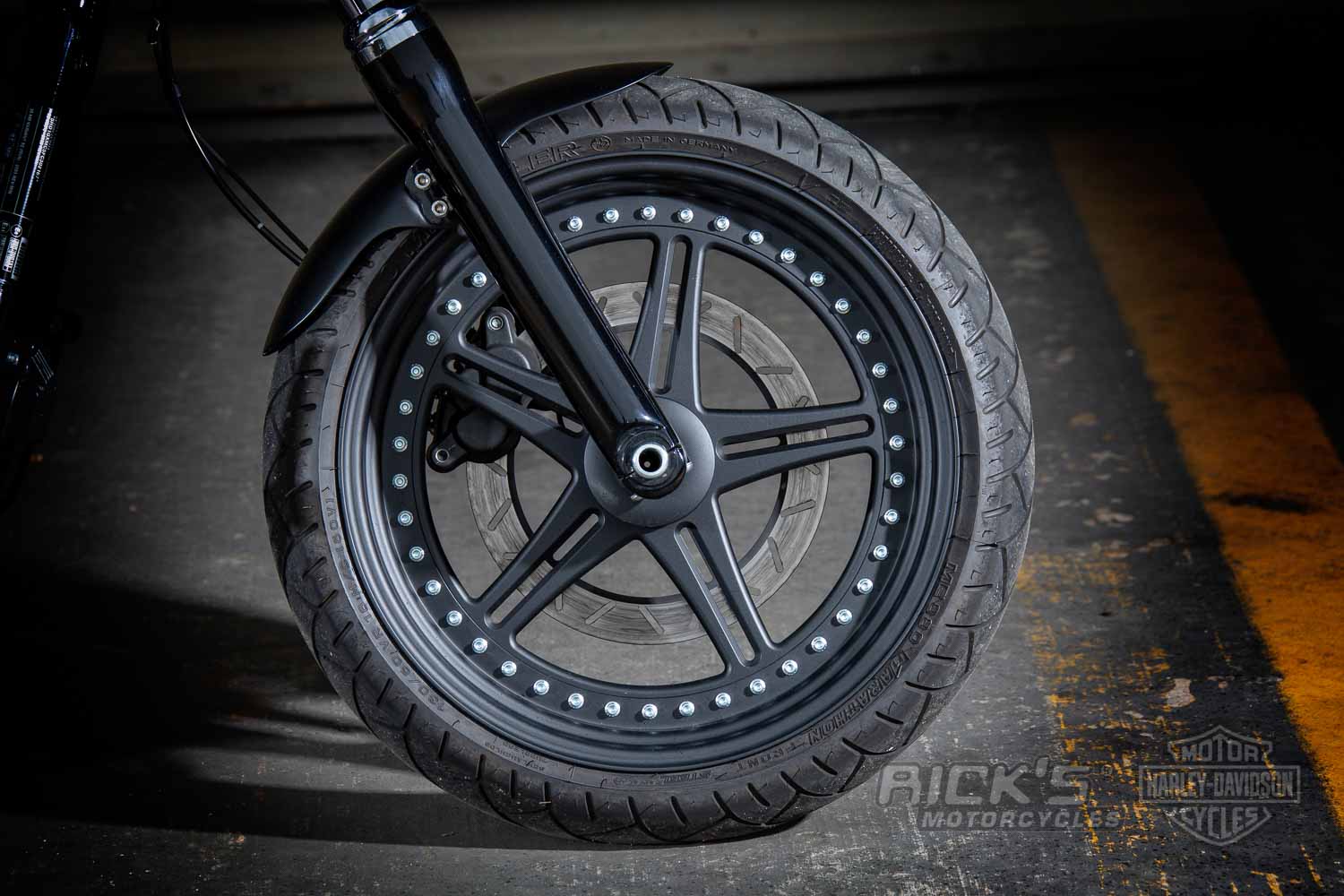 The handlebar is also from Rick's Motorcycles' product range, as are the "Good Guys" grips, the side licence plate holder, the transparent clutch cover, the foot controls and many more parts. The indicators at the rear are from Rizoma and at the front from Kellermann.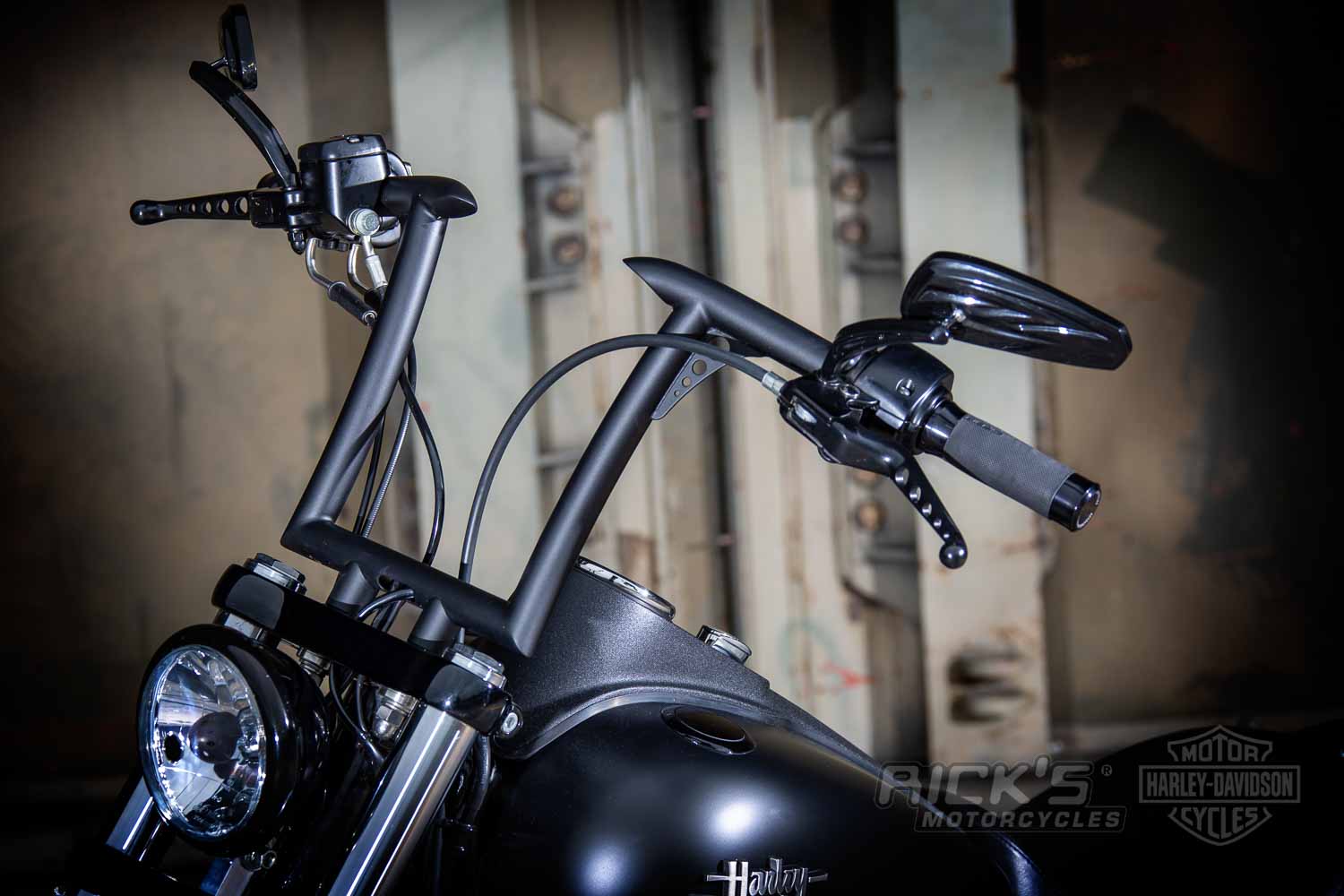 A complete and adjustable Kesstech exhaust system ensures a great sound, and with a new air filter and a new exhaust, the mapping needed to be adjusted. In this case the Harley-Davidson Screamin' Eagle Super Tuner is being used, which was perfectly optimized on the Dynojet test bench at Rick's Motorcycles.

This only leaves us to clarify the unusual name of this bike. "Hommies" are friends, and this fine Dyna was made for a personal friend of the house, who enjoyed it for a long time, so at Rick's Motorcycles they do not only miss the Dyna models in the Company's model range…
Text: Peter Schulz Photos: Peter Schulz & Volker Wolf (Co. Harleysite.de)