El Diablo
21. October 2016
Already in the stock version a real rocker bike, Rick's Motorcycles transformed the Street Bob into a furious street devil.
Fact is, the Street Bob in special matt "Black Denim" is stunning, but with an engine performance of nominally 73 hp it is nowadays not possible to ride "like the devil". That's why Rick had had his Street Bob seen to by "motor man" Günther Sohn.
The 1750 Torquemaster kit with Stage 1 heads, and adjusted with a Power Commander, now has now 120 hp…nobody needs more!
If you read above about Rick's Street Bob, it is meant literally, as this shown example is indeed Rick's own toy, which he will soon send to the Dominican Republic so he has a decent ride in his home from home of choice.
It goes without saying that everything the company can offer for the best-seller Street Bob is on this bike. Most eye-catching are surely the wheels with the matching brakes, which are the 1-piece forged wheels in Old School design named "Rodder". With a specially developed Dyna indicator kit by Rick's, the 200 rear tyre can be used without any further modification, as a so-called "bolt-on exchange set". With this come matching brake discs and the corresponding pulley. The hole design of the "Rodder" wheels is displayed along the whole bike and makes it look, together with the trendy matt black paint job, really cool and sporty.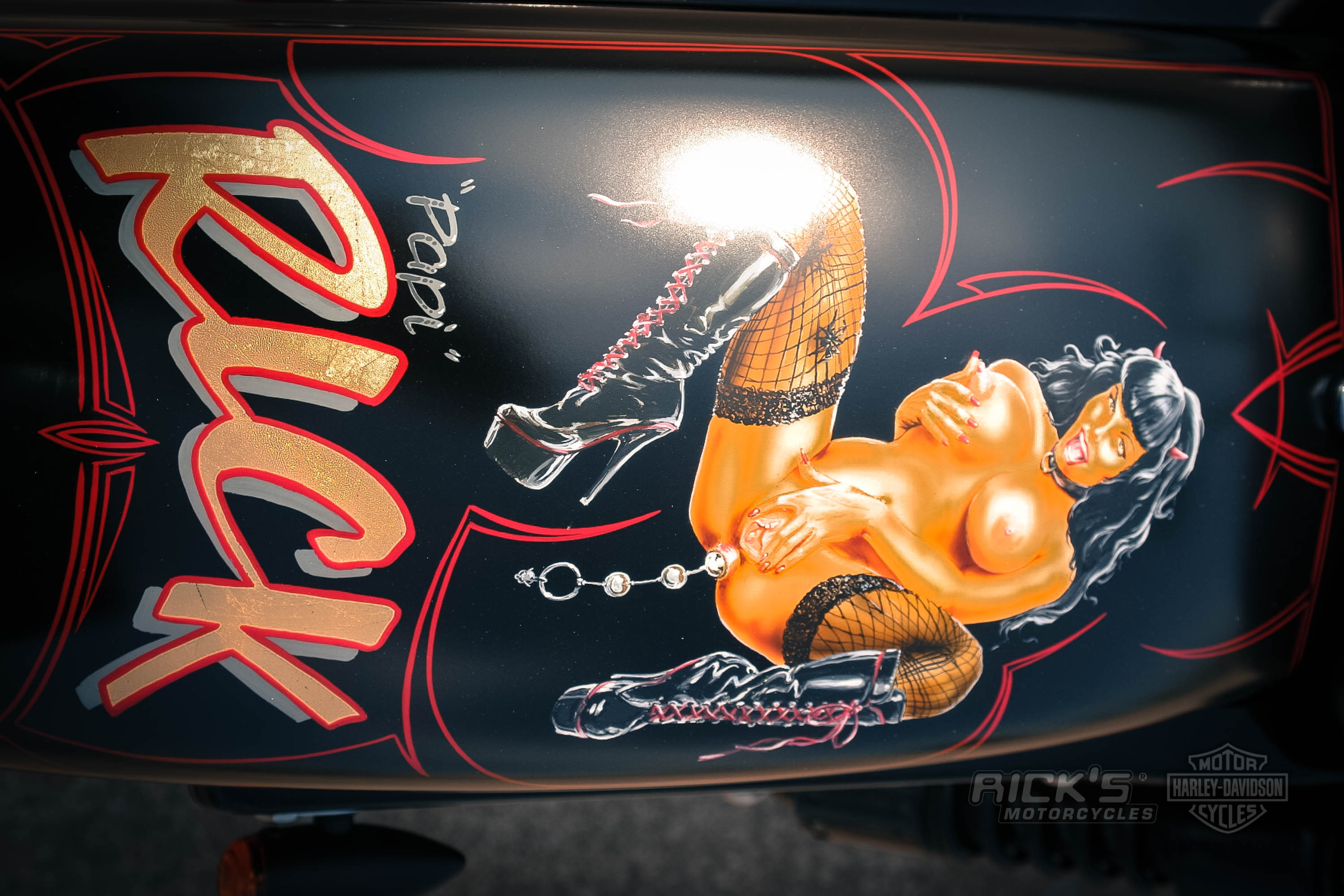 Rick also went his own way with the handlebar and risers. The beautifully turned stainless steel risers are a new addition to the House of Custom program, available in 20, 30, 40 and 50 mm height. And in order to keep the own made rectangular ape hanger free from optically annoying cables, the CNC specialists also developed a hydraulic clutch actuation for the new 6-speed gearbox of the Dynas.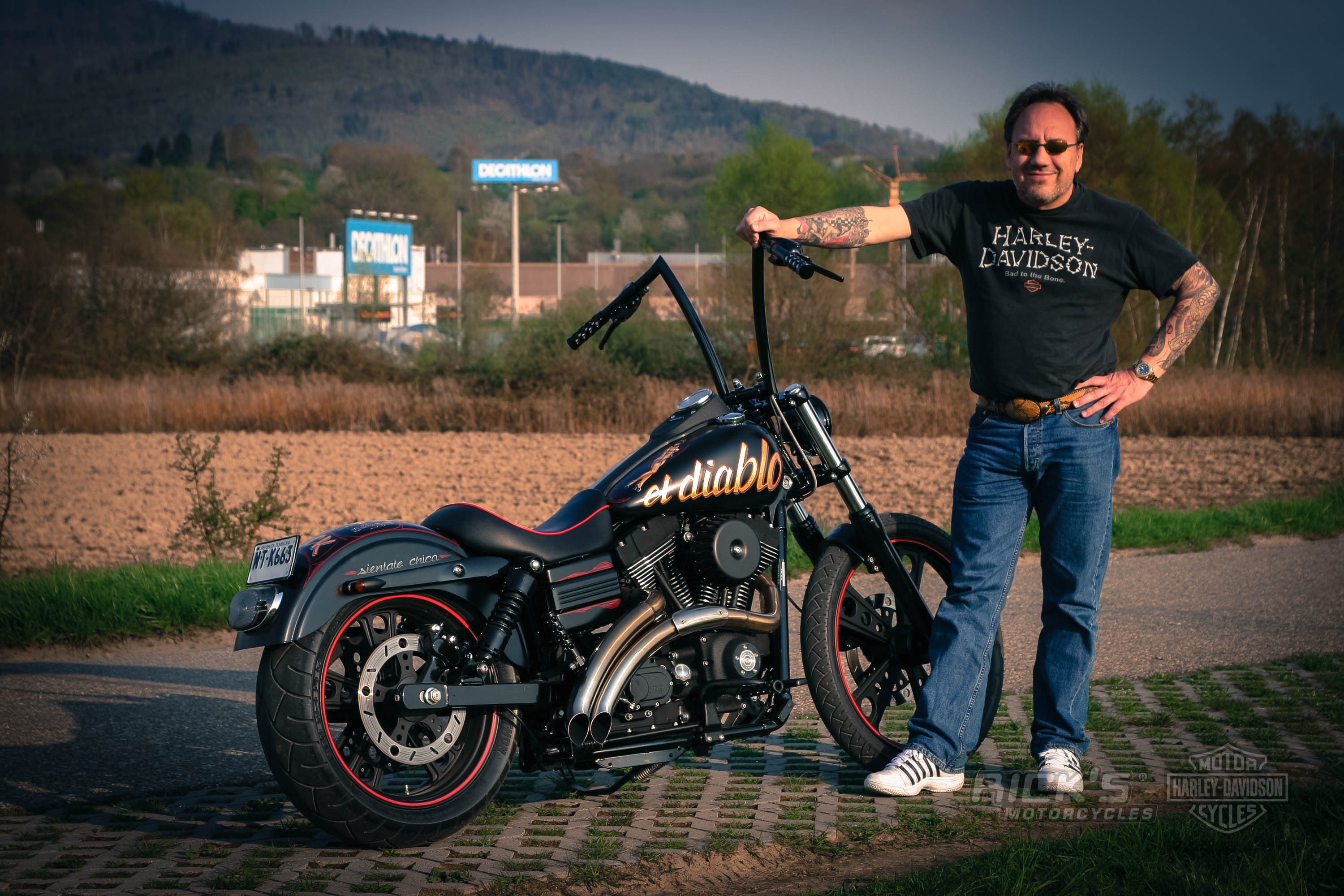 This enabled them to hide the hydraulic cables on the clutch grip with 90 degree angle in the handlebar. The paint, the pin-striping and the airbrush were also carried out at the House of Custom by "Wild Air Hörby" in his usual perfect style. Pity that this bike will soon no longer run on our roads here, but in the Dominican Public instead! So long, el Diablo…
Text: Heinrich Christmann
Photos: Volker Rost
Contact us directly for all your questions