Bob the Bobber
For a long time Dynas weren't the most popular objects for customizers. But since the Company started making models like the Street Bob or the Fat Bob, the Dyna image has changed, which also resulted in recent development of more custom parts for Dynas, and especially for the Street Bob. Rick's Motorcycles also has everything in its programme to make an elegant and clean Old School look bike out of a stock Street Bob.

If you think of Rick's Motorcycles, you first probably think of designer wheels from Baden-Baden, and of course the "Wheels for Winners" play a big role in pimping a Street Bob. In order to accommodate matching rims with 240, 250 and 260 wide tyres in the Dyna chassis, Rick's Motorcycles also offer special steel tubing swingarms, which are in addition to the Street Bob also suitable for all Fat Bobs, Super Glides and Wide Glides from 2006.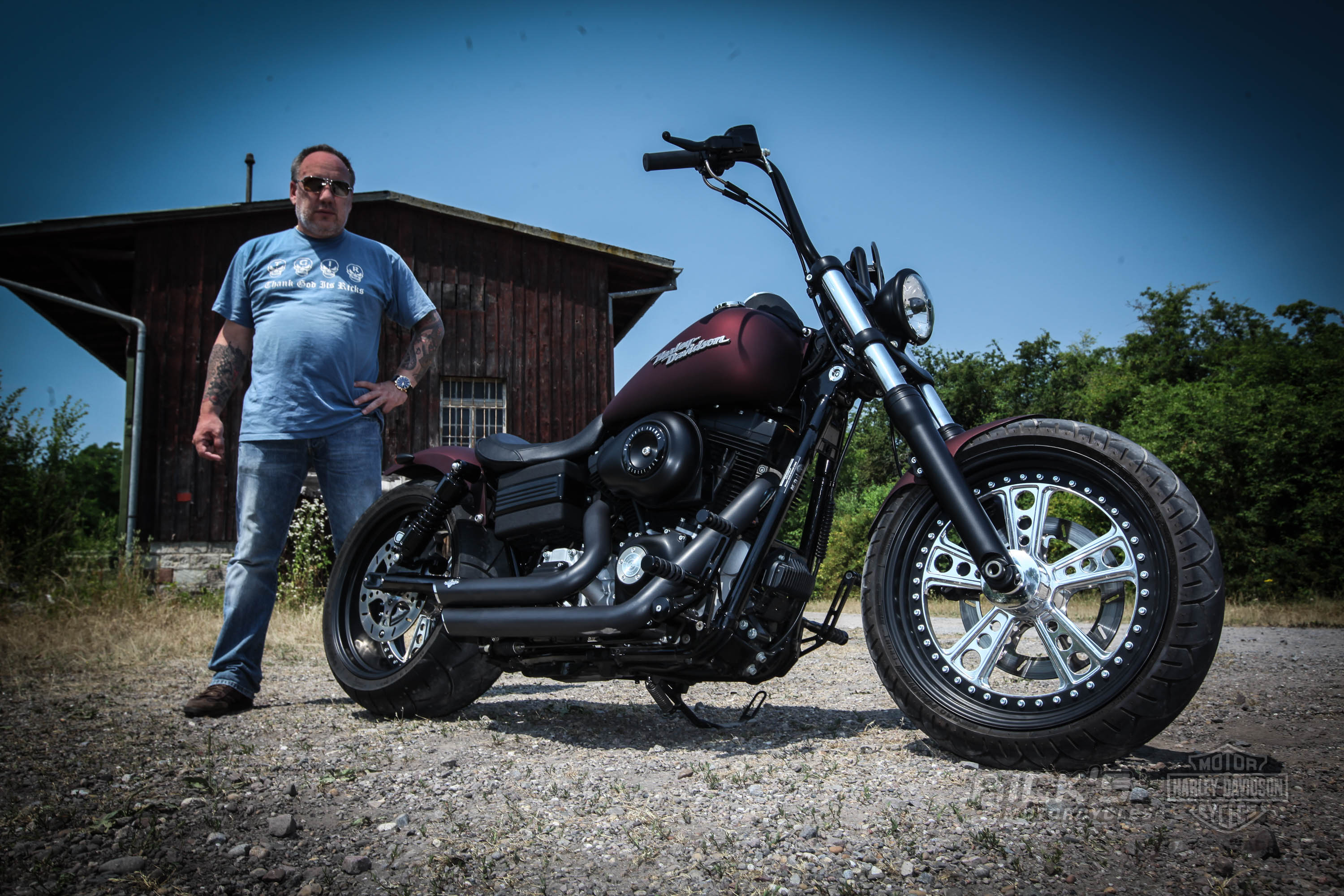 The whole set-up can be combined optimally with a side licence plate holder, including rear light, from Rick's Motorcycles. Bullet style indicators were also added. The rear fender is matched by a front fender from Rick's Motorcycles, which hugs the front tyre closely. This part, only suitable for the Street Bob, is made from glass fibre reinforced carbon, with which a minimum in weight yet high stability is achieved. The fender for custom rims is available in 18 and 19 inch dimensions, but also for stock wheels.
Almost invisible behind the triple tree are Rick's indicator holders for Kellermann mini indicators. These stainless steel parts for all commonly known Harley models come in brushed or polished surfaces or powder-coated. For mounting no other drill holes in the triple trees are necessary.
As the customizing on this bike shows, a Street Bob can be altered considerably from a stock bike with the help of bolt-on parts from Rick's Motorcycles…in this sense: Bob the Bobber!