Silver Nugget
Even if the model shown is in silver, the Harley-Davidson Sportster models are real gold nuggets. The old Evo motor has been manufactured with almost no changes for decades, and the forthcoming emission limits can no longer be adhered to, so it will be sent into well deserved retirement from 2021. If, as of October 2020, you can still get hold of one, you can consider yourself lucky! In many places the XL models are already sold out. Rick's was able to secure a few examples and gave this Harley-Davidson Sportster XL1200 Iron a completely new look with relatively little effort.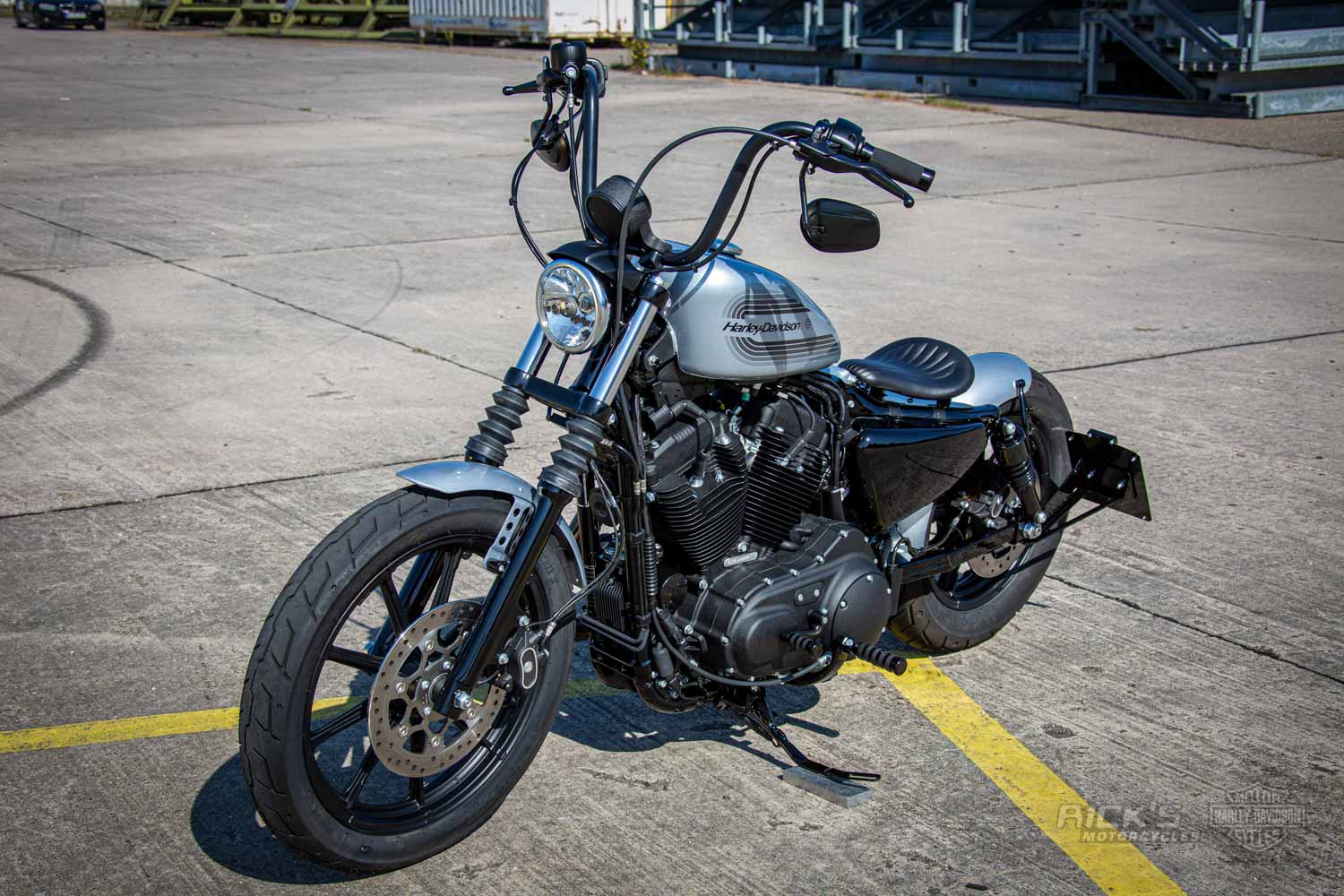 The most striking change took place at the rear. Normally Bobbers have a solo seat and a swingarm mounted fender at the rear. These are also classic features of this Sporty, achieved with parts almost exclusively from Rick's. In Baden-Baden they offer complete Bobber conversion kits for almost any model, including for Sportster models. The specialty of Rick's Bobber fenders is the construction. For mounting them, no welding work on the frame or the swingarm is necessary, which makes the installation effort manageable. The normally necessary new coating of the swingarm is also eliminated. Once the stock rear has been removed, this leaves an unsightly hole in the frame, directly below the seat area, which should be covered professionally. For this purpose, Rick's offers the appropriate frame cover, which has an integrated seat base onto which most aftermarket seats can be mounted.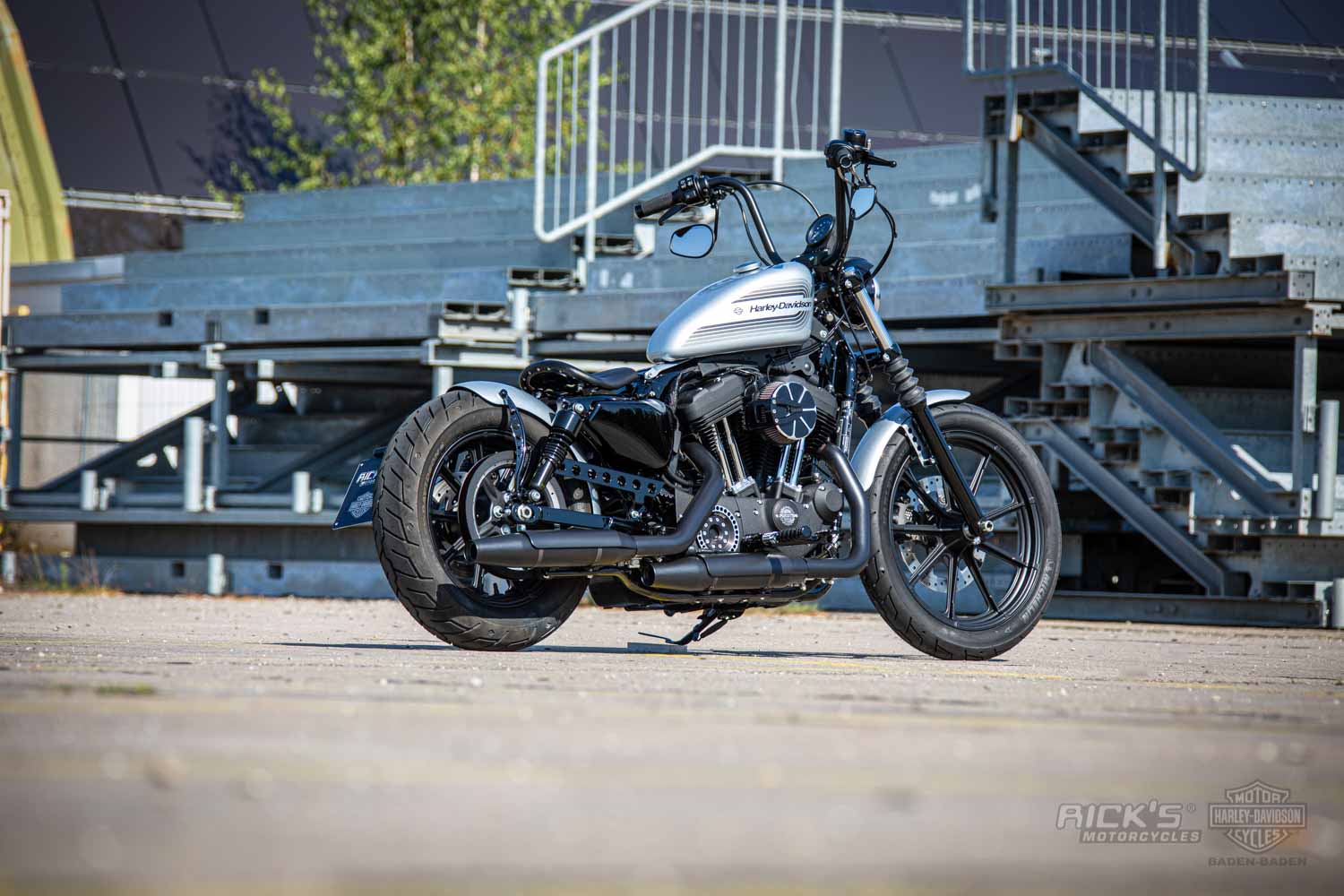 Another, almost invisible part, should also be mentioned, which are the indicators. At the rear a Kellermann Atto DS 3 into 1 indicator was mounted onto the struts, and thanks to the already existing holes, this is no problem. More difficult is attaching the front indicators, but for this Rick's has an adapter in its program, which can easily be fixed to the mirror screw below the handlebar.
Didn't we say that transforming a bike into a Bobber is pretty easily achieved? It's a real pity that until further notice there won't be an immediate successor for the Sportster.
Text & photos: Peter Schulz