Iron Bobber
10. August 2020
For a long time the Harley-Davidson Sportster models were the company's entrance models, and especially the Iron with its 883 cc. Meanwhile even smaller and cheaper models are being offered, but that doesn't make the Sportster uncool. The model series based on the Evolution engine is, apart from Flatheads, the Harley that has been in production the longest, with the Evo Sportster having been available since 1986 with only small changes. At Rick's they have taken this long-time popular bike and performed magic to create a respectable Bobber.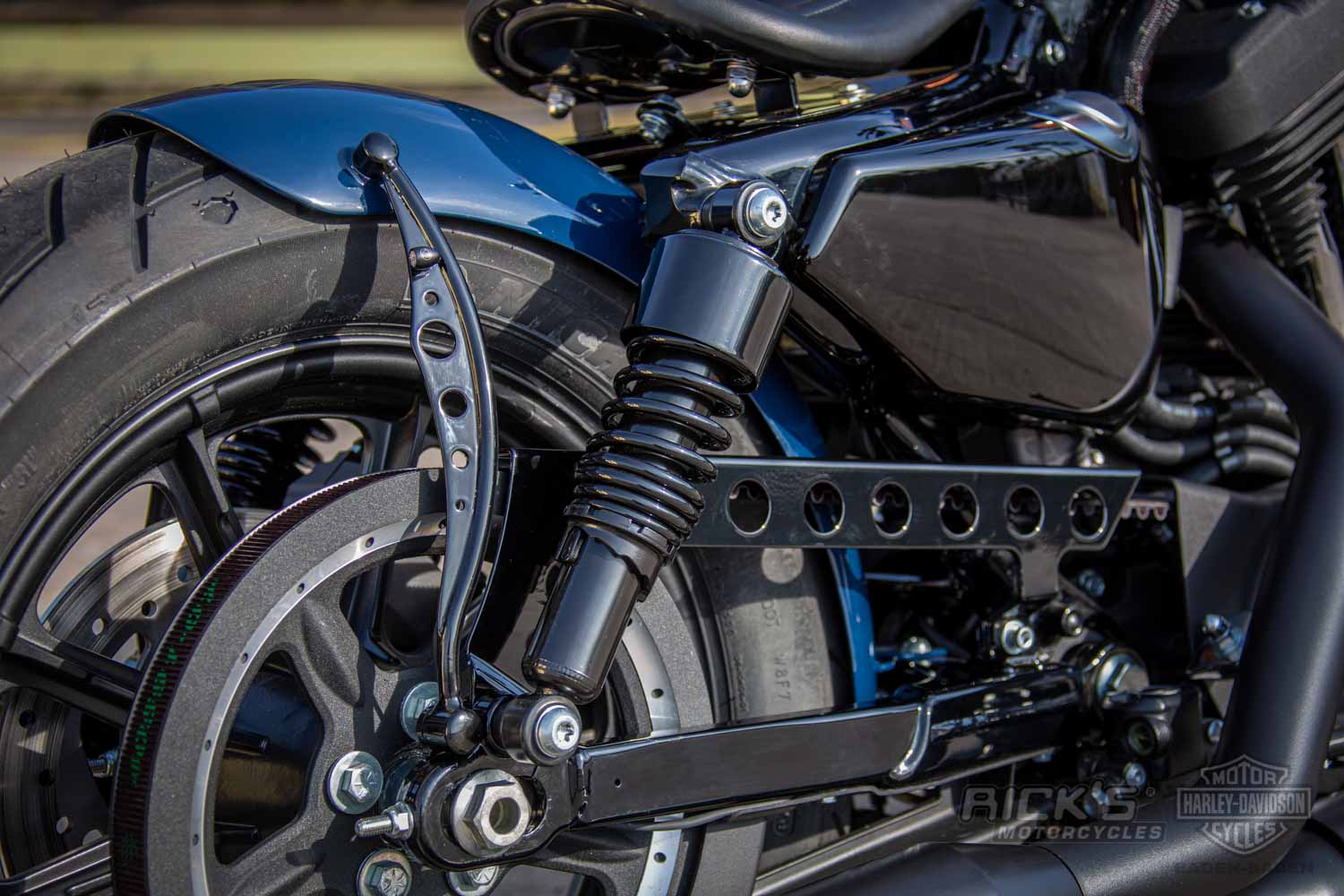 But magic isn't really the right word. It's more a case of a lot of development work and sophisticated know-how until such a conversion kit can be produced in small series. Rick's offers the Bobber kits, in addition to Twin Cam and Milwaukee-Eight Softail versions, now also for Sportster models.

The advantages, as with the Softail models, are the same and convincing. For mounting, neither the swingarm nor the frame need any kind of welding work, and it isn't even necessary to take out the swingarm for the conversion. And if you are looking for a fitting frame cover to bridge the gap between the frame tubes, Rick's also has this available. Rick's cover already has a provision for the seat, on which most aftermarket seats should fit.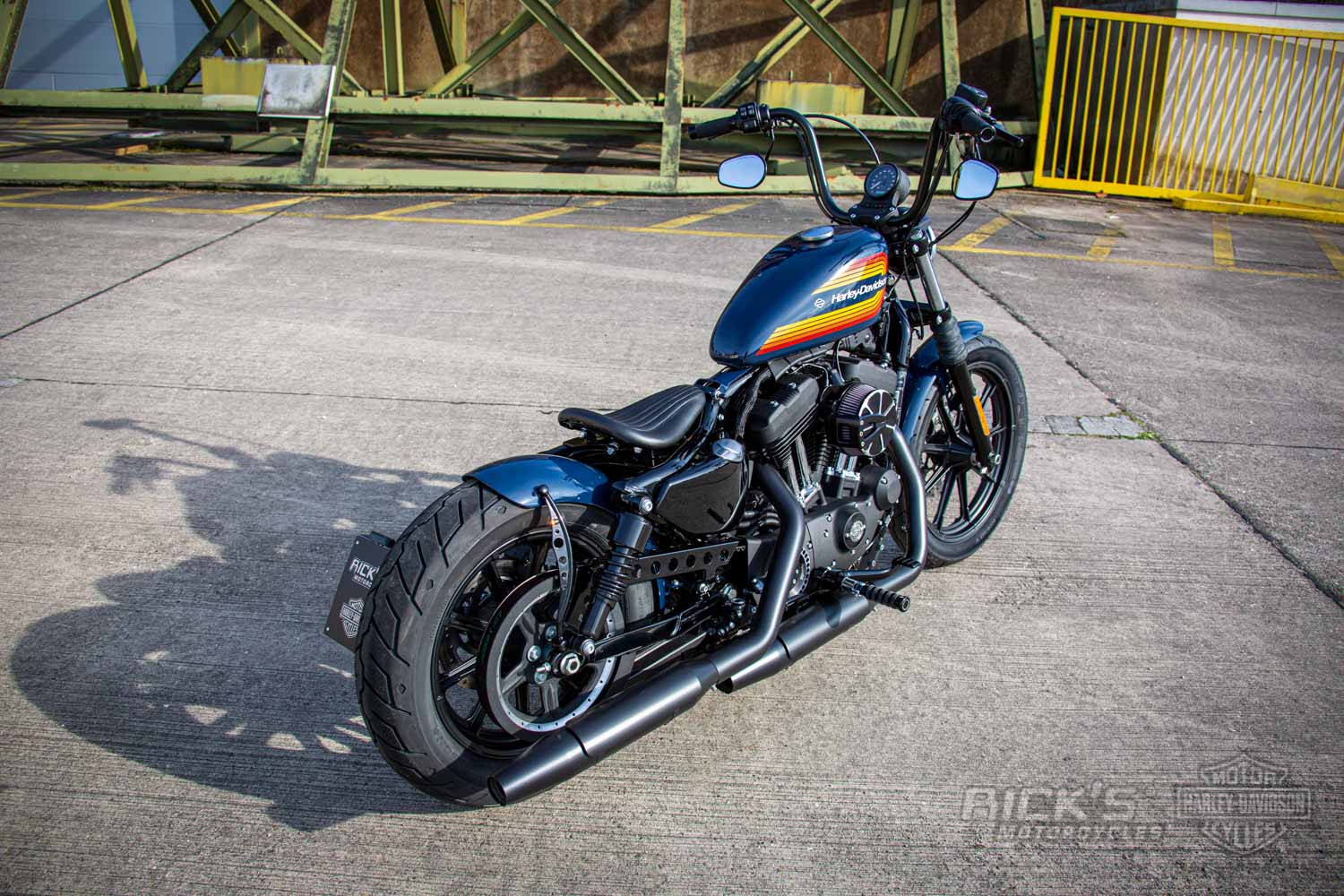 For the accessories, Rick's team mostly used the in-house made parts from their large parts range. The sprocket cover and the pulley cover for example were specially developed by Rick's for the Sportster models, and the belt cover was also made in Baden-Baden. The name of the rubberized grips can be found stamped into the rubber, and the brake and clutch lever manufacturer is also mentioned as Rick's on these parts. The levers can be adjusted easily, including the distance to the grip, and in case a longer or shorter version is required, Rick's supplies two different lengths. The foot controls are also Rick's items with rubber O-rings.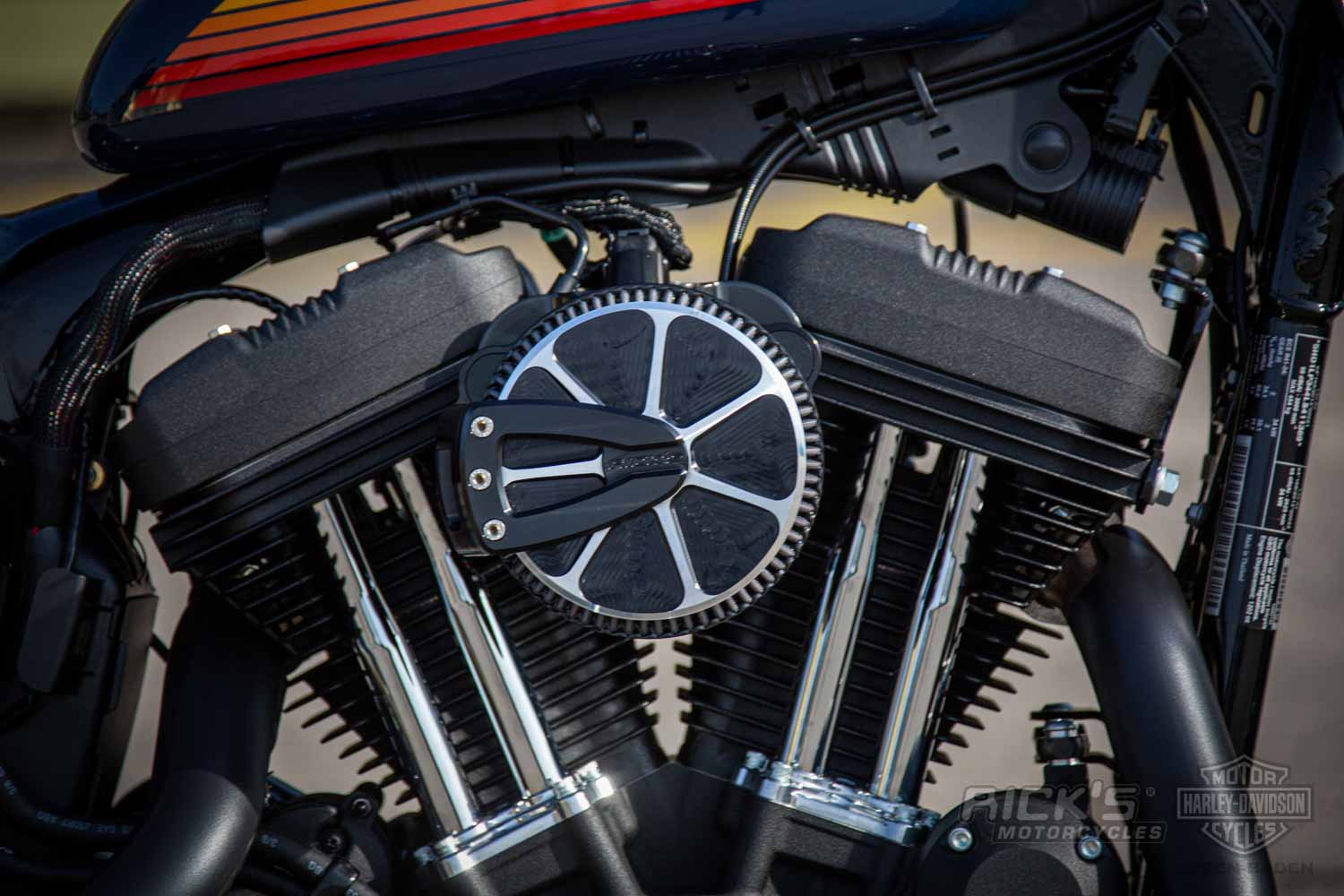 The air filter is also from Rick's portfolio, and there are eight designs available. Here the model 'Good Guys' was chosen. If the decision is made to change the exhaust or the air filter, an optimized mapping is also needed. Rick's has a modern test bench on which all necessary parameters can be adjusted.  

Finally, we'd like to mention a small but important detail, the indicators, for which Rick's has again chosen Kellermann products for this project. The "Atto" from the company from Aachen is probably the smallest indicator with an E-test certificate, which means it is legal on the roads. At the rear the 3 in 1 version was used, which combines brake and rear light, as well as the indicator, in one housing. At the front the indicators were fixed with Rick's adapters to the mirror screw below the handlebar. 
Text & photos: Peter Schulz
Contact us directly for all your questions