Rick's Custom King the 2nd!
"Custom Kings" competition the 2nd! Rick's 883 Iron is rolling!
After the success of the 2015 "Custom Kings" competition it was no question for Harley-Davidson: there would also be a competition in 2016! In that year not the water-cooled Street" is the star, but one of the "classic" Harley models: the 883 Iron, conceived as an entry model. As in 2015, there will first be national decisions, and the best conversions will then fight for the European crown in June 2016 at the "Wheels & Waves" event in Biarritz.

This time the Iron 883 serves as the basis for the custom projects, which, like numerous classic ancestors, was reduced to the basics. It belongs to the Sportster model series, which was offered by Harley-Davidson first in 1957 and which presently enjoys a revival in the young customizer scene. For the model year 2016 the bike was technically and optically updated, which was used by Rick's team for the conversion.
"As an entry level custom job we wanted to keep the price low, which doesn't mean that we didn't give our best in terms of styling," said Patrick Knörzer. Optically the Cafe Racer from Rick's is a real stunner! The new rear, the tank with inserted "Knieschluss" and the "geschwungene" exhaust system in dirt track style we know from the US scene: here they are translated into detail with Rick's typical care.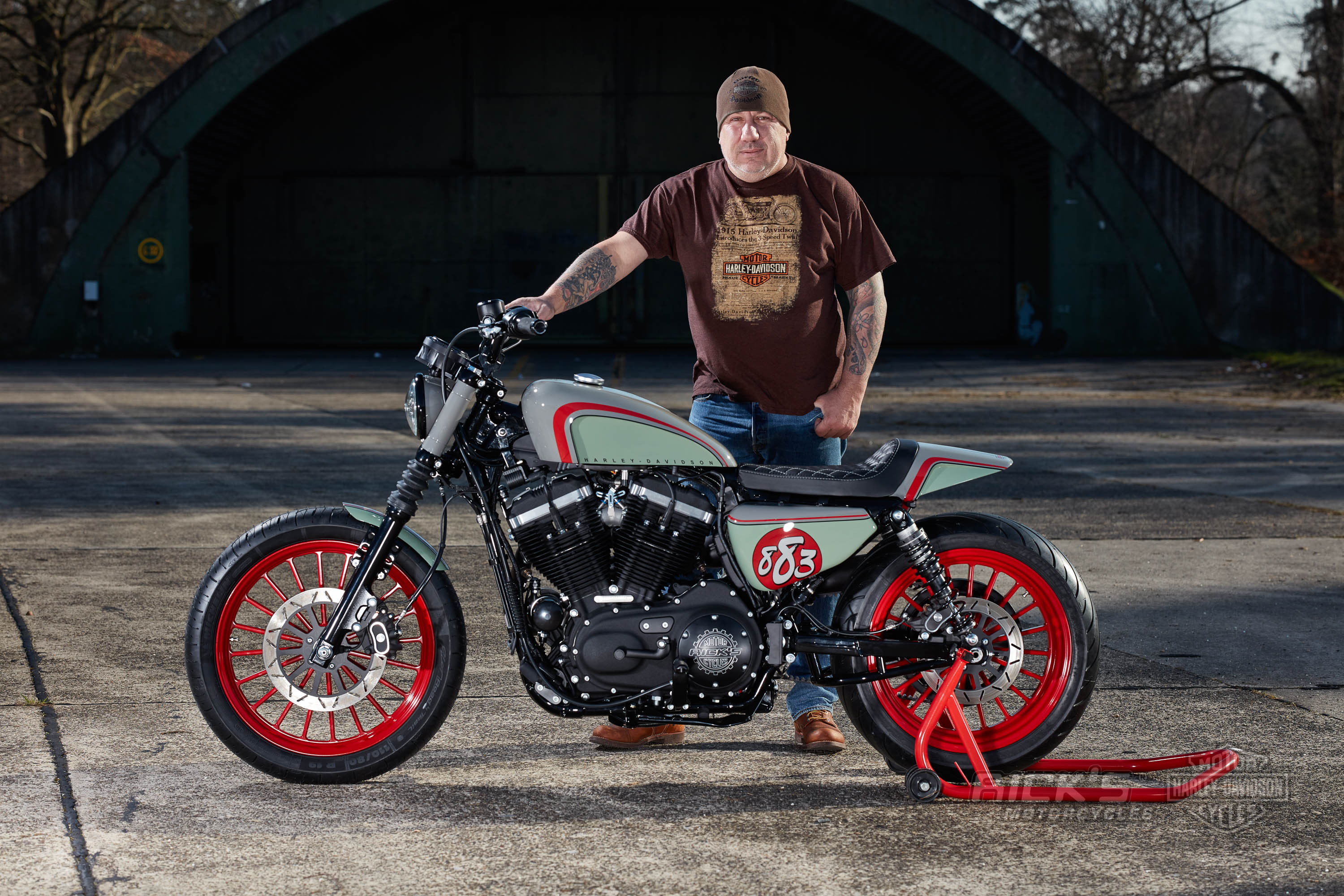 The new Sportster generation is also driven by the air-cooled Evolution Sportster 883 ci V2 motor. Their stock look was inspired by the rough style of the Bobbers, which were created decades ago in private garages and backyards. But not much of that remained on the "Custom Kings" conversion by Rick's: sportiness in every detail makes the rider lust after the next mountain road, of which Black Forest near Baden-Baden has plenty!
The new "Custom Kings" competition bike can take the bends like a "Super Moto" – a Sportster for riding par excellence!