Fat Tire Road King
9. March 2021
The Harley-Davidson Road King is the intro into the Company's Touring class bikes. Rick's Motorcycles has developed a wide tire kit for the front end for Touring models from model year 2014, whereby front tire dimensions with 18-inch wheels and up to 180 size tires are possible.

What exactly is contained in a Rick's wide tire kit? First, all components are also available individually, and so that such a wide tire fits into the fork, new fork tubes, new fork covers and, of course, a bigger fender are necessary.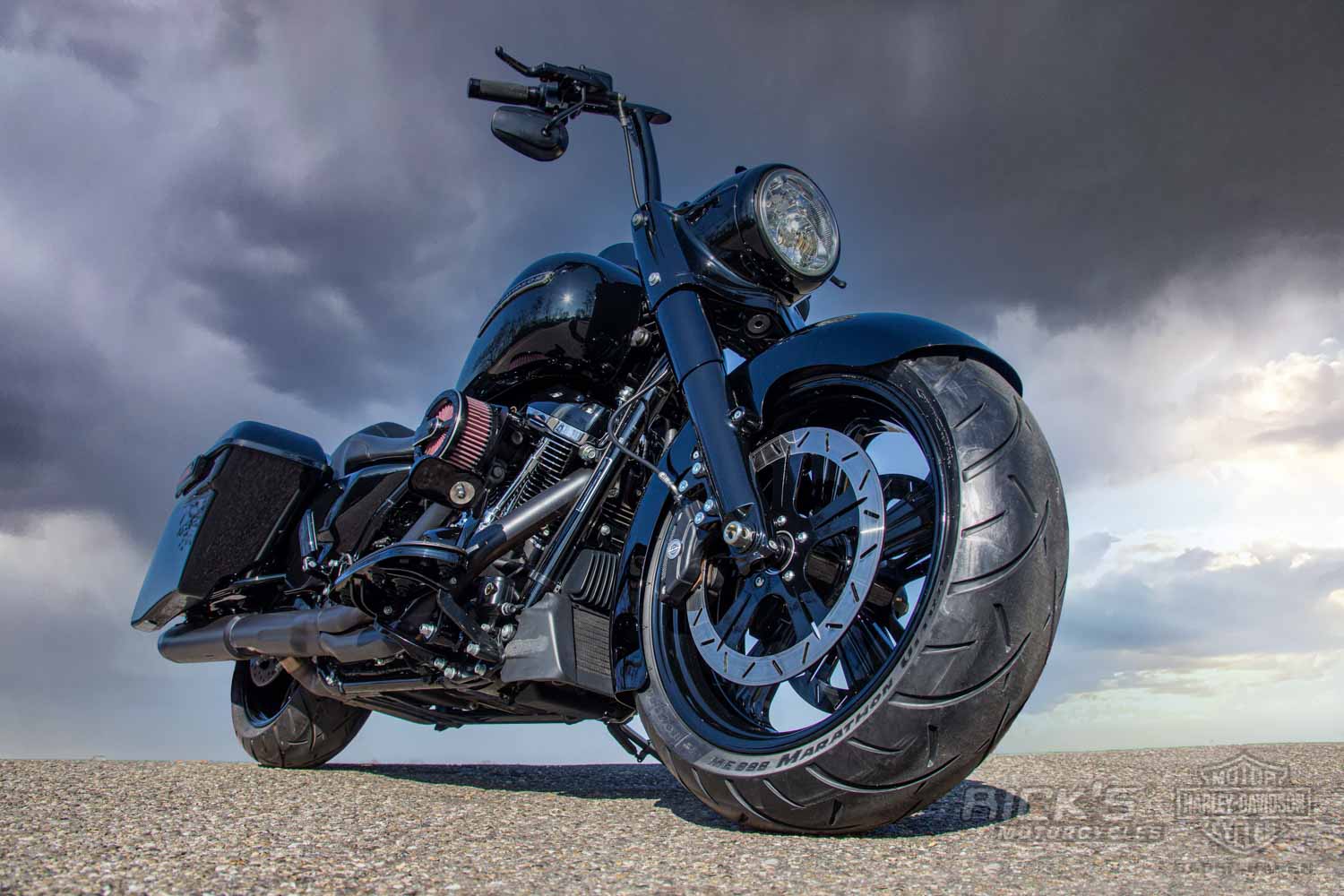 In addition, Rick's offers matching wheels for the conversion. All of Rick's wheel designs, the 3-part screwed wheels as well as the 1-part forged wheels, are available for your individual projects. Your desired wheel is then made for you in 5.5 x 18-inch size. In Rick's parts portfolio are also 13-inch brake discs matching the wheel design, with which the look can be enhanced even more. With Rick's brake caliper adapters, the OE calipers can be positioned onto the discs without any problems.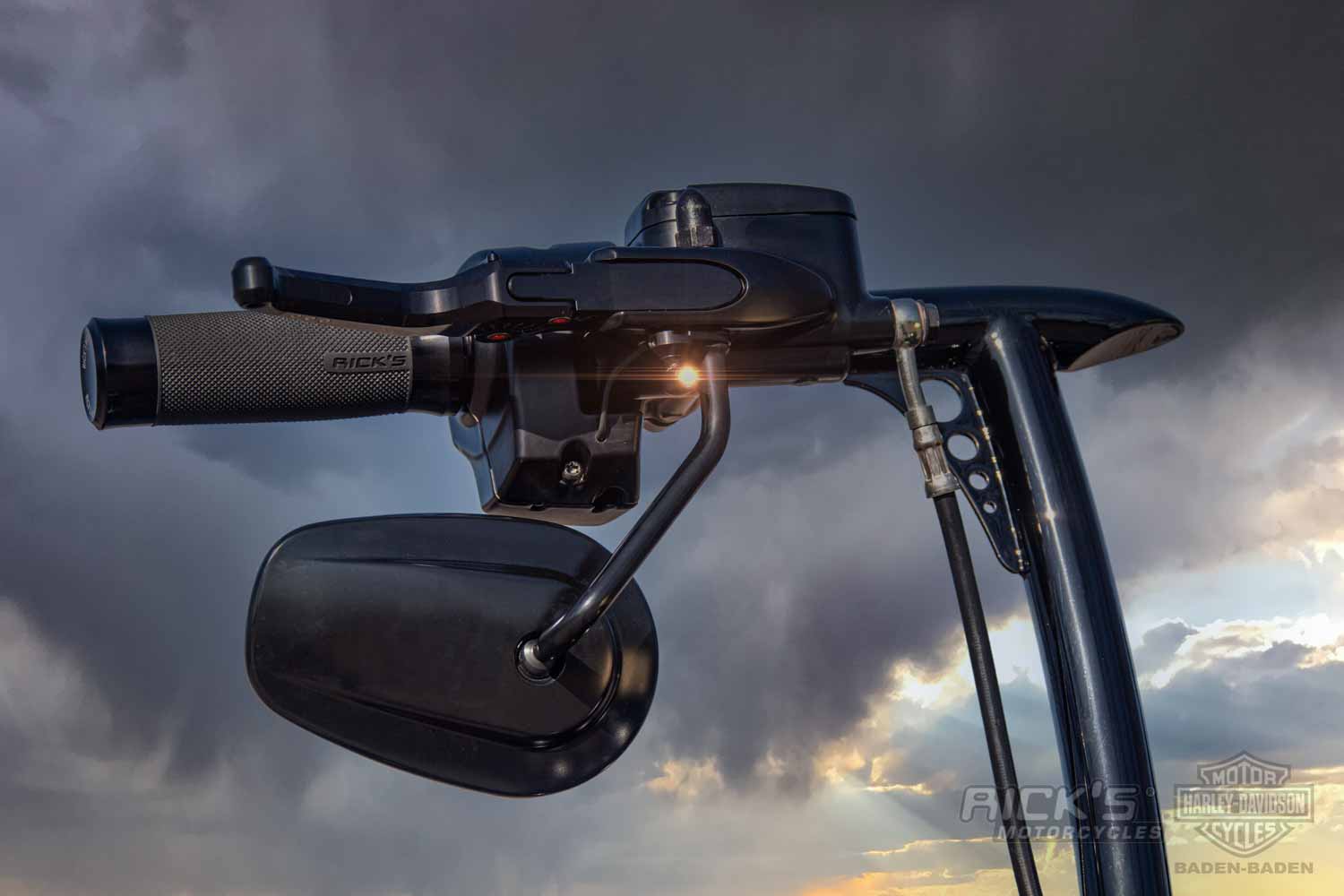 Apart from the enhanced look, the question arises how far a conversion to an XL front wheel influences the ride quality. Meanwhile, many test kilometers have been done on this Road King and the conclusion is actually astonishing. Despite the front wheel being larger, the bike handles surprisingly well, both when riding slow or in alternating left/right fast bends. The ride performance is sometimes even better than compared to the stock tires, which initially came as a surprise. When looking closer, it is, however, logical that bend performance now seems easier, because now the front tire has the same width as the rear tire. In the stock version, there is a 130 at the front and a 180 at the rear. Therefore, when running straight, the bike stays on track. In an inclined position, however, there is a little offset in the track, which pushes the bike slightly back towards running straight. But this urge is still within the tolerance range and manageable. 

But when, as on this conversion, both tires have the same width, the contact points of the tires are also in an inclined position mostly in one track, which makes the handling, especially in tight bends, much easier.
What else has been changed on this Road King? Rick's has also given the Tourer a new air filter, which is available in various designs for all Harley-Davidson models. Also new are Rick's grips and adjustable brake and clutch levers, as well as the derby cover. The transparent Makrolon window enables a look onto the rotating clutch mechanics.
Text & photos: Peter Schulz
Contact us directly for all your questions