Black Betty
6. December 2021
Harley-Davidson's Softail Standard is a rather inexpensive model to enterte Harley scene. Consequently, the cheapest "Softail" model is a preferred base for many custombike conversions. Rick's Motorcycles has a long tradition in Softailcon versions and customized this "Standard" into a bobber that is well worth seeing.
Target of the project was to create an eye-catching custombike while still having a close look on the costs, offering the best possible value for the desired look. This means that each custompart was only used if it supports the desired bobber look. New wheels, air filters, handlebars and much more were therefore deliberately omitted.
If there is one important component in an authentic Bobber conversion, It's the tailend. Modern state-of-the-art Bobbers are characterized by the "swinging fender" and a solo seat. Rick's offers its specially developed and easy to install rear fender kit for this trick. The conversion is rather simple and not very time consuming: After the stock fender has been removed, the Rick's fender is simply screwed in position. For the installation, the existing mounting points on the bike are used, so that no welding or grinding work on the swingarm is necessary. Also important, it should be mentioned that the swingarm does not have to be repainted/recoated, which also has a positive effect on the price tag.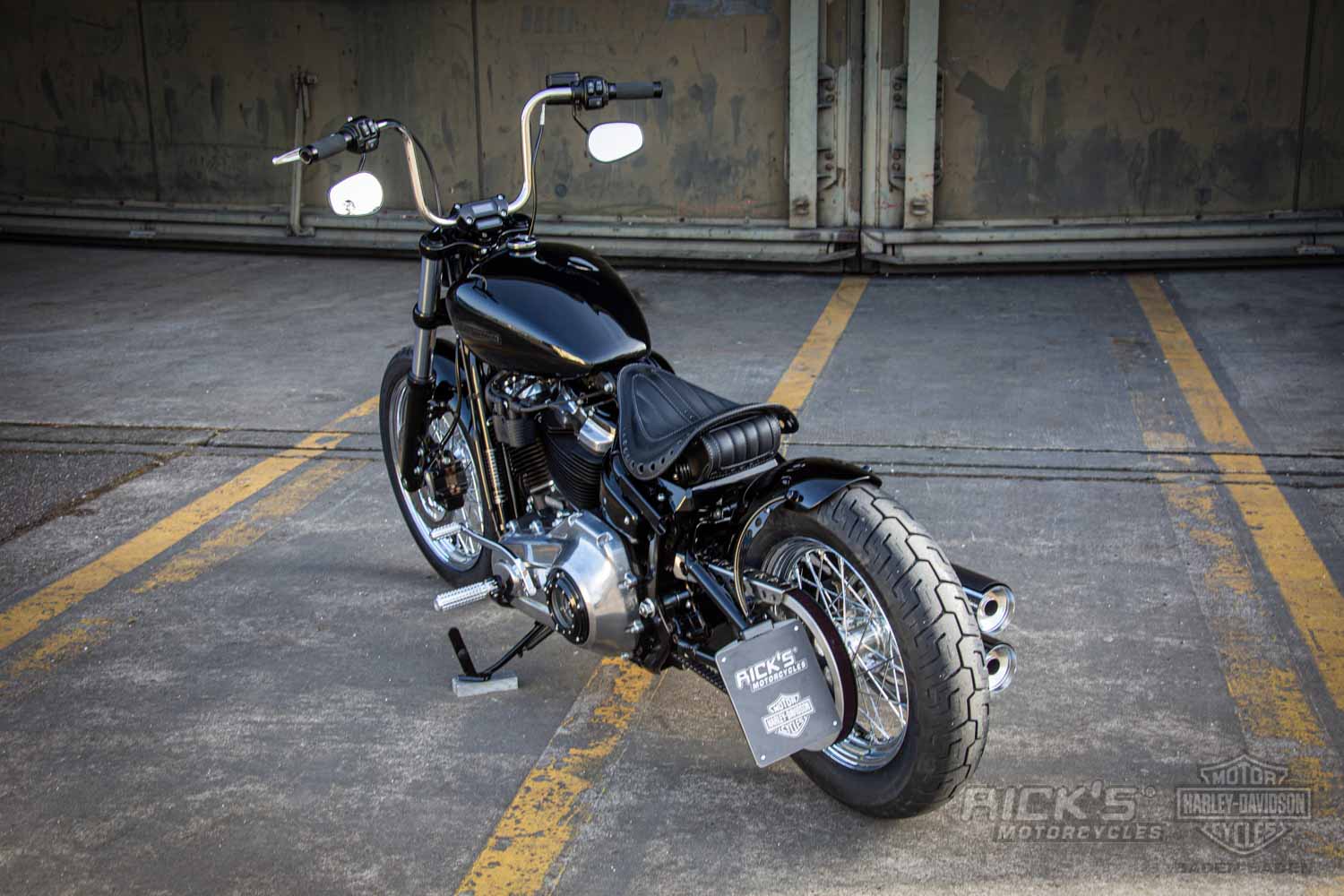 A fitting solo seat conversion kit is available in Rick's extensive parts program: After dismantling the stock seat, there is an opening between the frame tubes. The seat mount has been neatly integrated into Rick's frame cover. Numerous seats from the aftermarket can be mounted on this, but the "custom option" is open too: In this case, the decision was made for a handcrafted seat made from high-quality leather. The guys from "Spirit Leather" have once again created a beautifully shaped one-of-a-kind piece which is an individual highlight of this bike.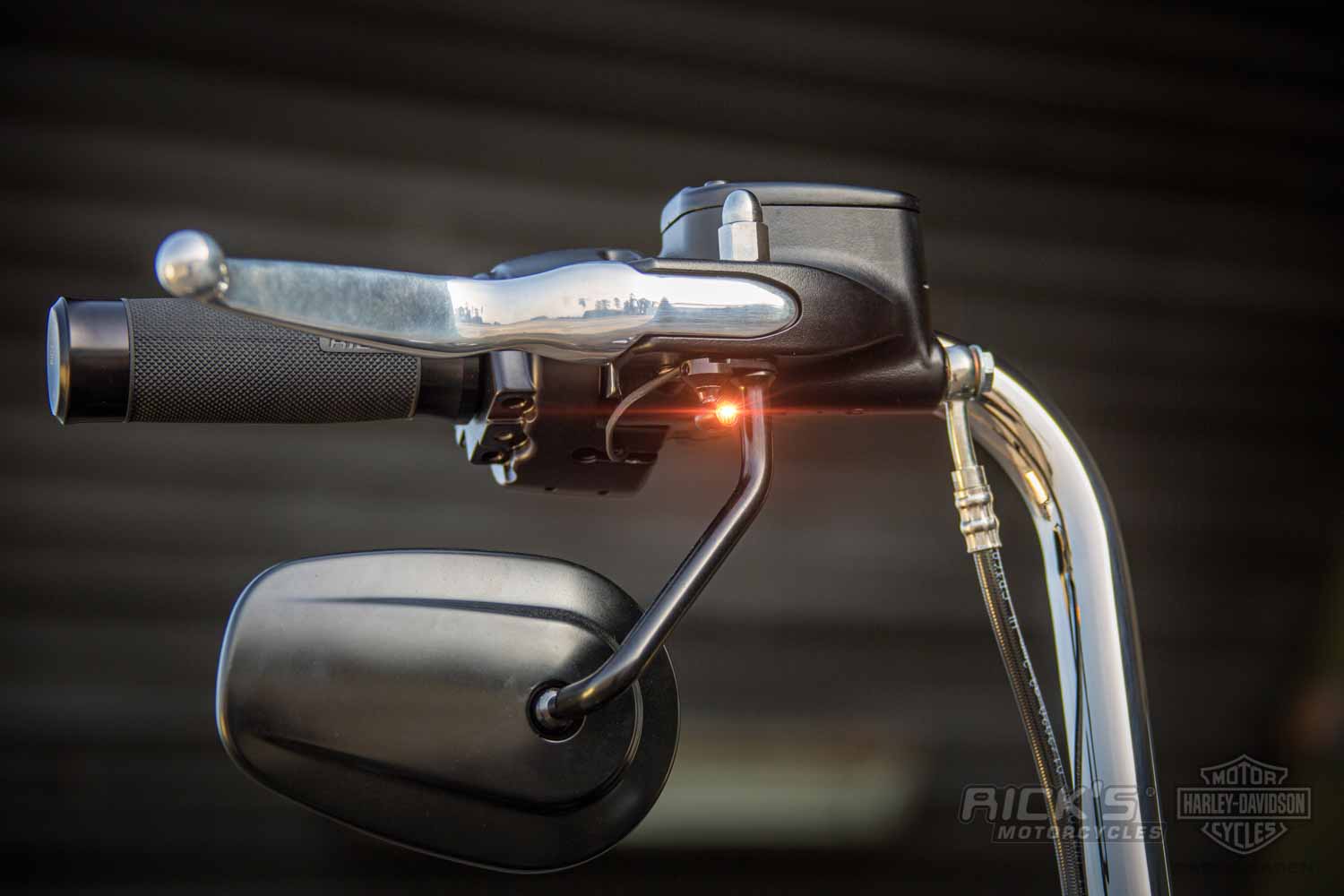 The selection of accessories used was also made with care and is limited to a sidemount license plate bracket, Rick's AK 7.4 footpegs, Rick's grips and a Rick's front fender that fits extremely close to the tyre for a tight look.

The only question that remains unanswered is that of the turn signals? At the front end, Kellermann Atto indicators are attached to the mirror screw under the dashboard using brackets specially developed by Rick's – super clean solution. At the now swinging rear end, Kellermann Atto are screwed into well prepared holes on the fender struts. This is the Kellermann 3-in-1 version, with functions of indicator, brake- and taillight are integrated. Thanks to the ECE homologation, these tiny LED indicators are legal to use on the road.
Naturally, Rick's Motorcycles can't give away Custombikes for free, let alone extensively customized bikes. But with this project, the Rick's team certainly has fulfilled its mission: To create a genuine and authentic Bobber for a reasonable price.
Text & Fotos: Peter Schulz
Contact us directly for all your questions