First Class Night Train
30. November 2016
Hardly a screw stayed in place when converting this from a stock bike to a custom bike, and while for this Night Train at the same time a comprehensive motor tuning was planned at Rick's in Baden-Baden, the whole bike was dismantled. The frame was needed "naked" anyway, because all seams were filled with liquid tin and then smoothed out.
The work on the engine was done by G&R in Walsheim in Germany, and the result sounds promising: 1,920 ci, 122 hp and massive 159 Nm…any questions?

Regarding the chassis…nobody will be surprised that such an elaborately modified bike needs special wheels. Indeed wheel maker Rick used wheels from his own program, but the chosen wheels type "Freestyle" underwent further CNC-machining.
On the front and rear wheel the middle bar was machined especially wide in order to create an optically wider bed for the rim, and it goes without saying that the brakes optically match the special wheels.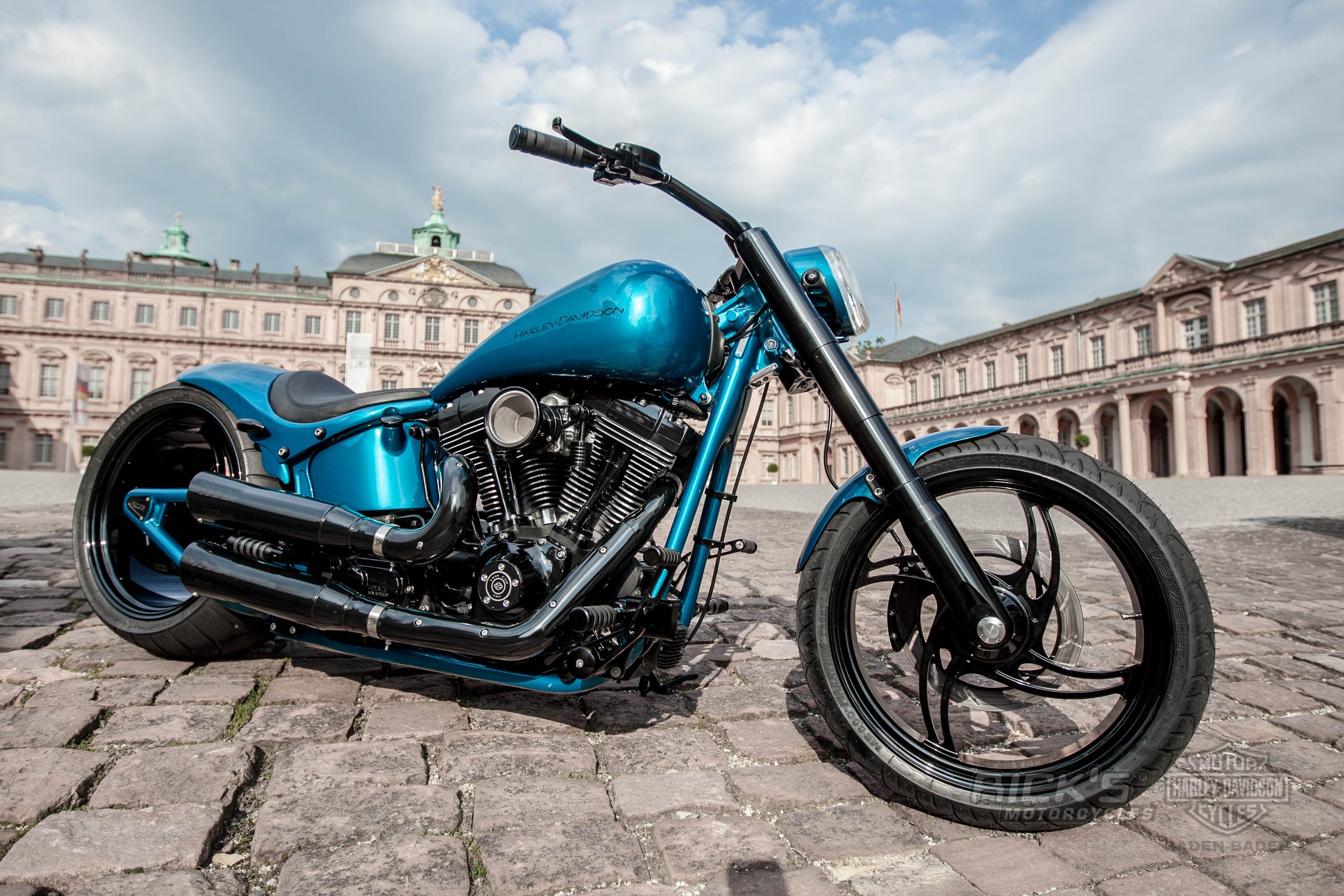 Both wheel bases are also no longer stock. The font wheel is now fixed into a "Challenger" fork, which the guys from Baden-Baden get from Dutch specialist Jorn. The massive 300 rear tire is mounted with Rick's own "Trick'n'Roll" swingarm, which allows due to an integrated intermediate shaft to use ultra-wide tires in stock and aftermarket chassis. As far as metal sheet work is concerned, the original H-D tank was given a new form and function. It was elongated, the dashboard removed and the injection pump integrated into the tank from the bottom with Rick's EFI-Clean kit. The dual instrument from Motogadget received a place in the middle of the petrol container, the filler openings are embellished with smart Aero lids.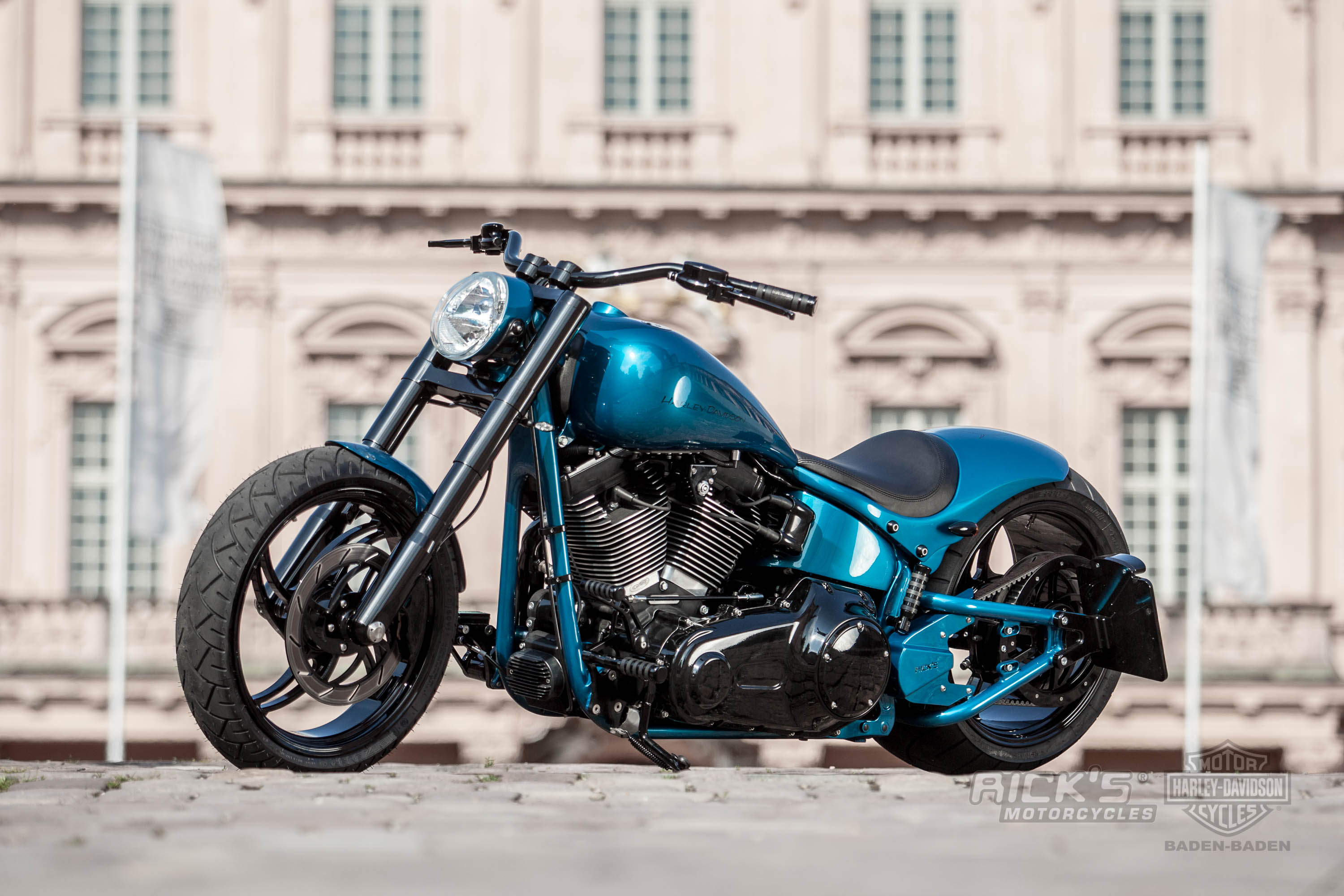 The petrol level is now shown with a special swimmer switch, which is part of the EFI Clean-Clean kit. The rider is informed about the level of petrol in the tank via light emitting diodes, which is important because the injection version does no longer have a petrol faucet with reserve indication.
The rear fender with a so-called "frame veneer" to the front has a seat mount. All transitions to the tank, seat and rear, as well as the frame, have a matching design.
Die Benzinstandsanzeige übernimmt ein spezieller Schwimmerschalter, der Bestandteil des EFI Clean-Kits ist. Über Leuchtdioden wird der Fahrer über die Benzinvorräte informiert, was auch wichtig ist, denn die
Einspritzversionen verfügen nicht mehr über einen Benzinhahn mit Reserve-Stellung.
Der Heckfender mit einer sogenannten Rahmenverblendung nach vorne zeichnet sich durch eine Sitzbankeinfassung aus. Alle Übergänge zum Tank, zur Sitzbank, zum Heckteil sowie zum Rahmen sind designtechnisch aneinander angepasst.
Contact us directly for all your questions