Cannon Ball Stage 1
28. January 2020
W&W offers accessories and custom parts for Harley-Davidson motorcycles for almost all model years. Since a few years the company from Würzburg has a wheel design in its program which has the potential to become a top seller. The only problem is that hardly anybody knows it. And how can we change that? Use it on a bike and present it to the world. And the photos prove that the Cannon Ball wheels even look good on a Milwaukee-Eight Softail Slim.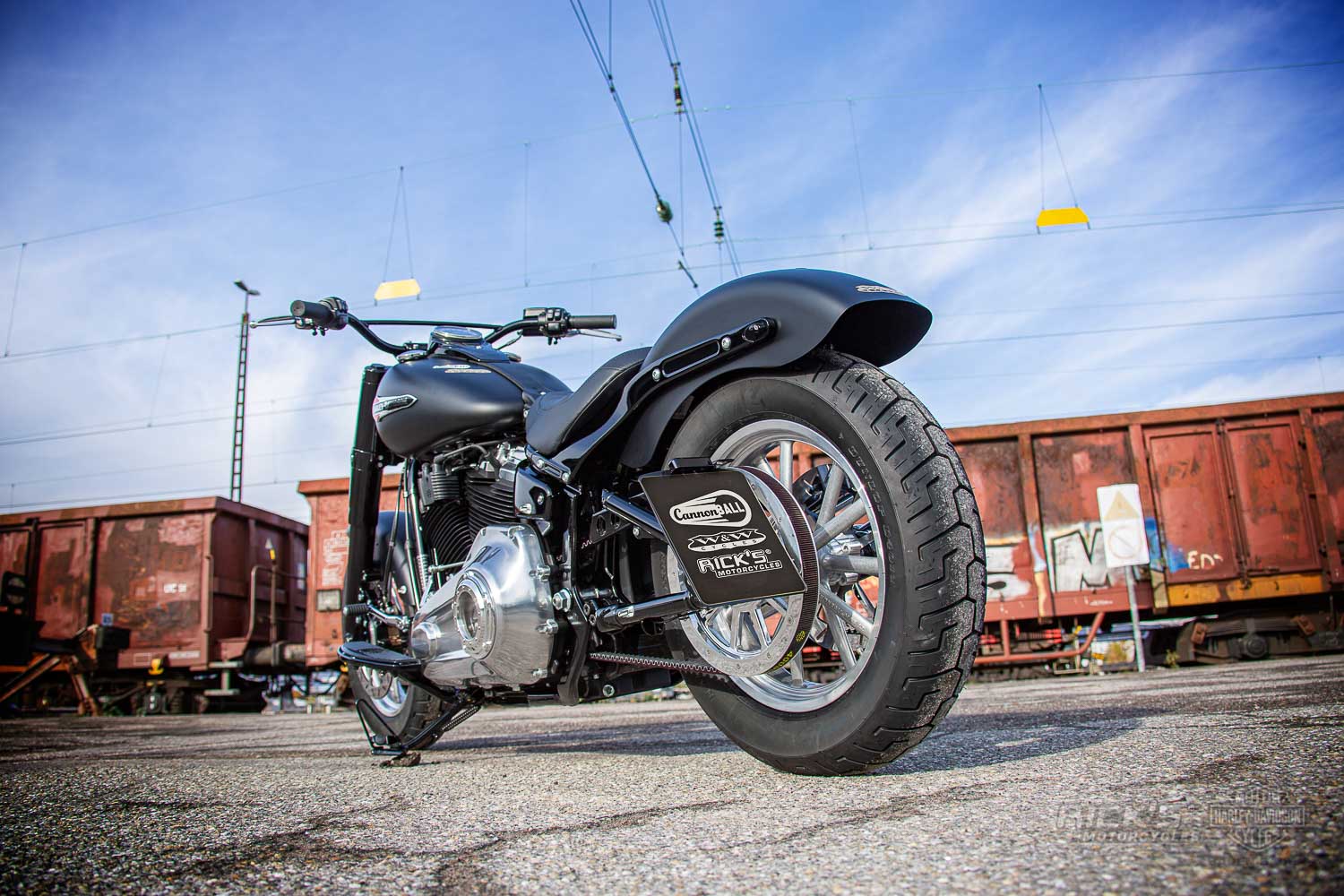 t would, of course, have been possible to customize the bike even more, but the intention was to keep this project close to stock and the cost reasonable. And the attentive reader will have noticed that this bike is called "Stage1", which is a hint to another bike project, which will then be customized further. But let's look at what was changed on this bike.
The custom parts used here are an option and, of course, not compulsory. The conversion can simply be limited to the cast wheels, which are called Cannon Ball MAG12 and offered by W&W in the dimensions 2,5 x 19 and 3 x 16 for various models.
For optimal braking performance Rick's brake discs were used, which fit the wheel design perfectly. The most striking extra should be the end pots in 'Trumpft' style, and together with Rick's 'Good Guys' air filter, the bike already looks good. A further highlight is the clutch cover which, thanks to a Makrolon window, allows a clear view of the interior. A side license plate holder and a black, shiny, powder-coated stainless steel belt cover from Rick's complete the set-up.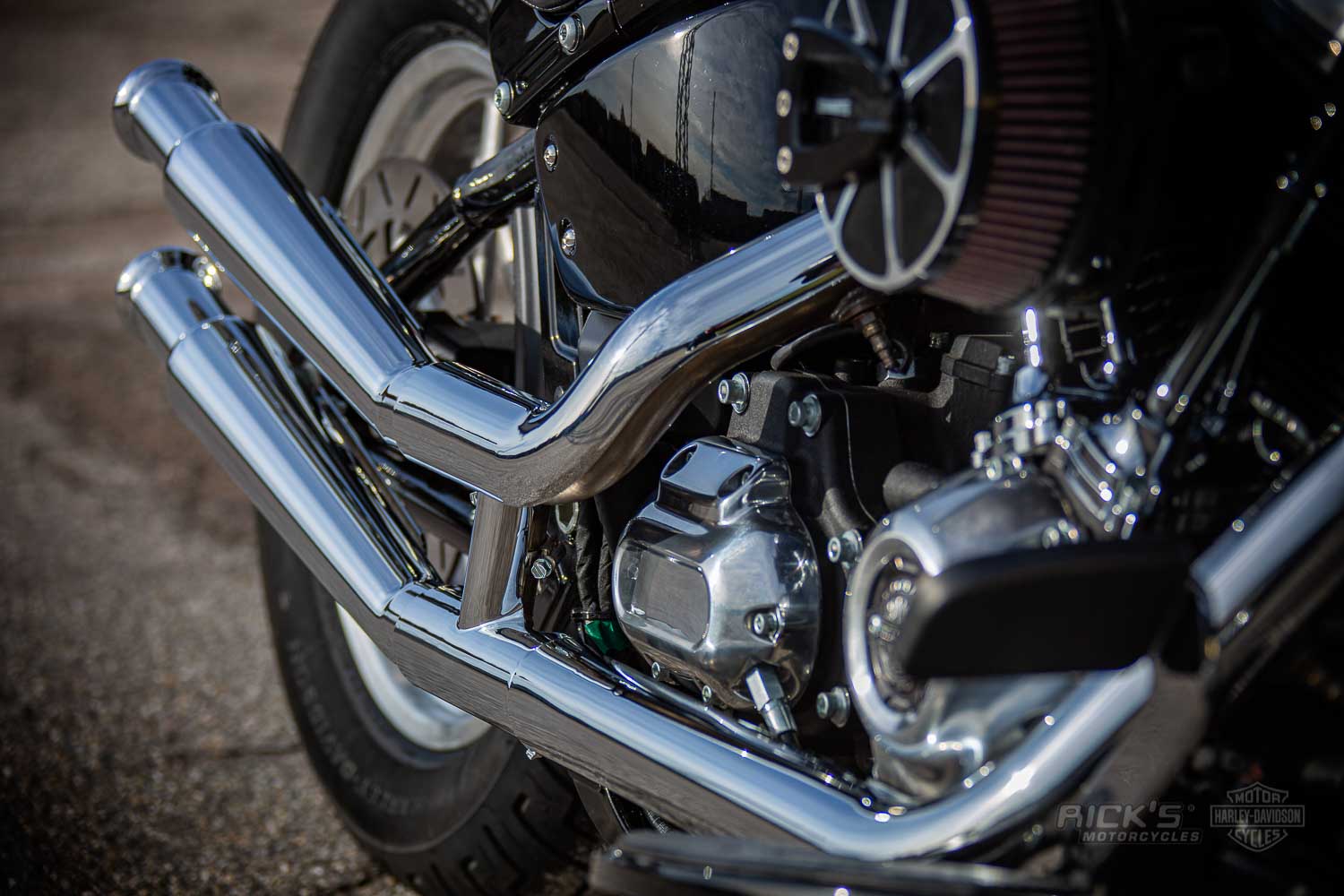 Finally, there is another effective and striking detail, hardly noticeable at first sight. With the Atto, Kellermann builds the probably smallest EU approved indicator and for the rear this was chosen in the 3:1 version (rear light, indicator, brake light). They are also available for the front, and to solve the problem of attaching them, Rick's has developed an indicator holder with which these small units can simply be fixed to the mirror screw.
You can look forward to seeing the second build stage soon, but if you can't wait, watch out when the yellow W&W bus turns up at various shows and events, and then the display bikes, which were specially built by Rick's, will not be far away.
Text & photos: Peter Schulz
Contact us directly for all your questions