FRICKSDR II
7. August 2019
FRICKSDR II
When in 2018 the Harley-Davidson FXDR models were added to the portfolio, that meant a more sporty bike was now available. However, there were a few problems with the stock trim, but they can be eliminated with a few tricks. Rick's Motorcycles has developed a few parts with which an enormous result can be achieved with relatively little effort.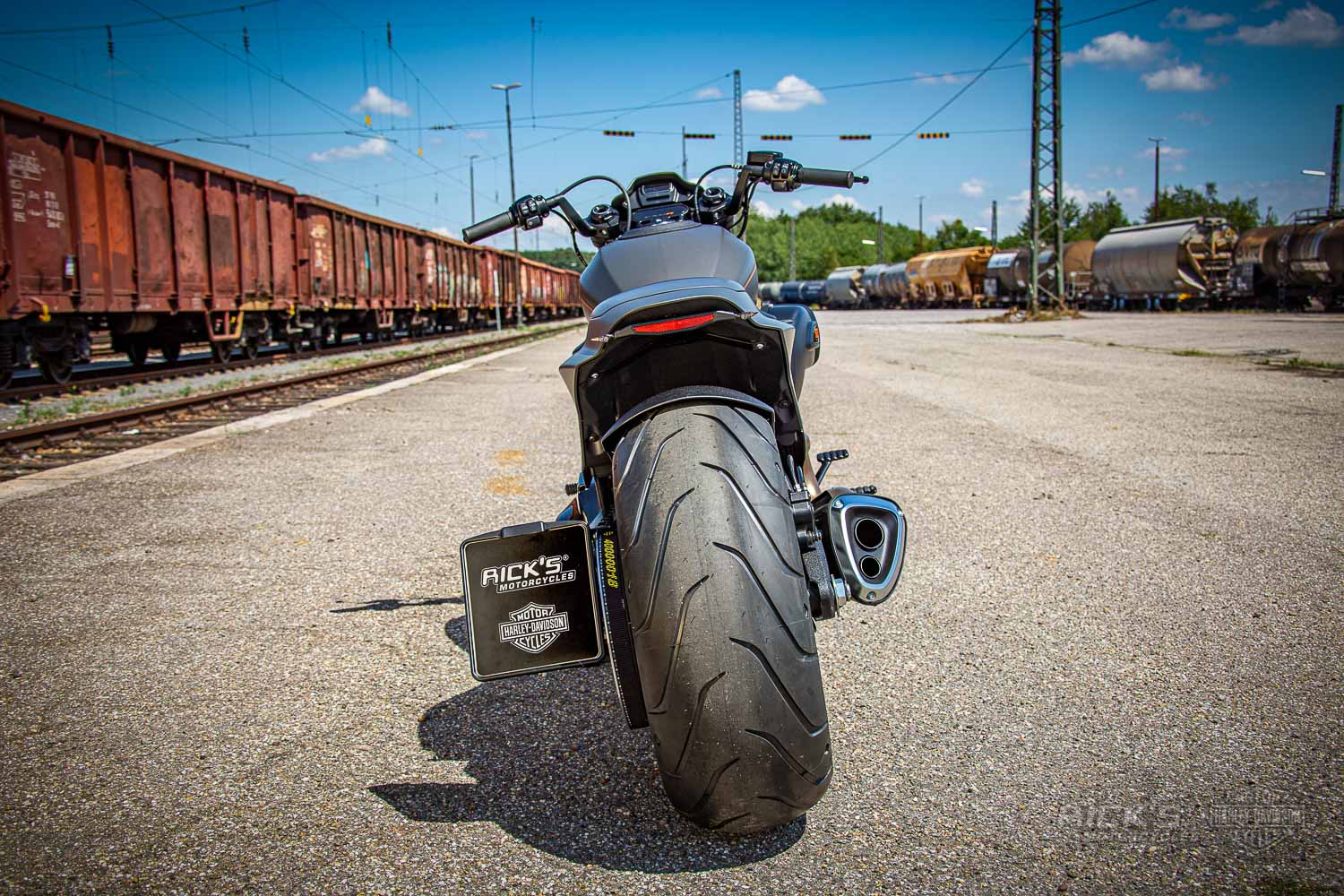 At the front is a detail that at first sight seems to be a stock item. We are talking about the fender, which now stretches much tighter over the tire. Rick's fender is more minimalistic and has no additional struts and stabilizers. The steel fender is mounted to the original mounting points. The underbody protection at the rear also seems unnecessary. A spar stretches over the rear wheel on one side, which secures the licence plate and the indicators. In case this is not wanted, another solution for these two necessary parts is needed. Rick's has constructed a licence plate holder especially for the FXDR models, which is fully machined from aluminium. This is available in a longer TÜV approved version or a short version. The indicator-rear light combination is especially tricky and mounted to the existing fixing points under the rear. The rear light is already integrated into the machined housing and optionally either Kellermann Rhombus S or Kellermann Atto 3 into 1 lights can be used so that indicator, rear light and brake light are in one housing, supplied with an ECE test certificate. Rick's module can be mounted according to TÜV requirements.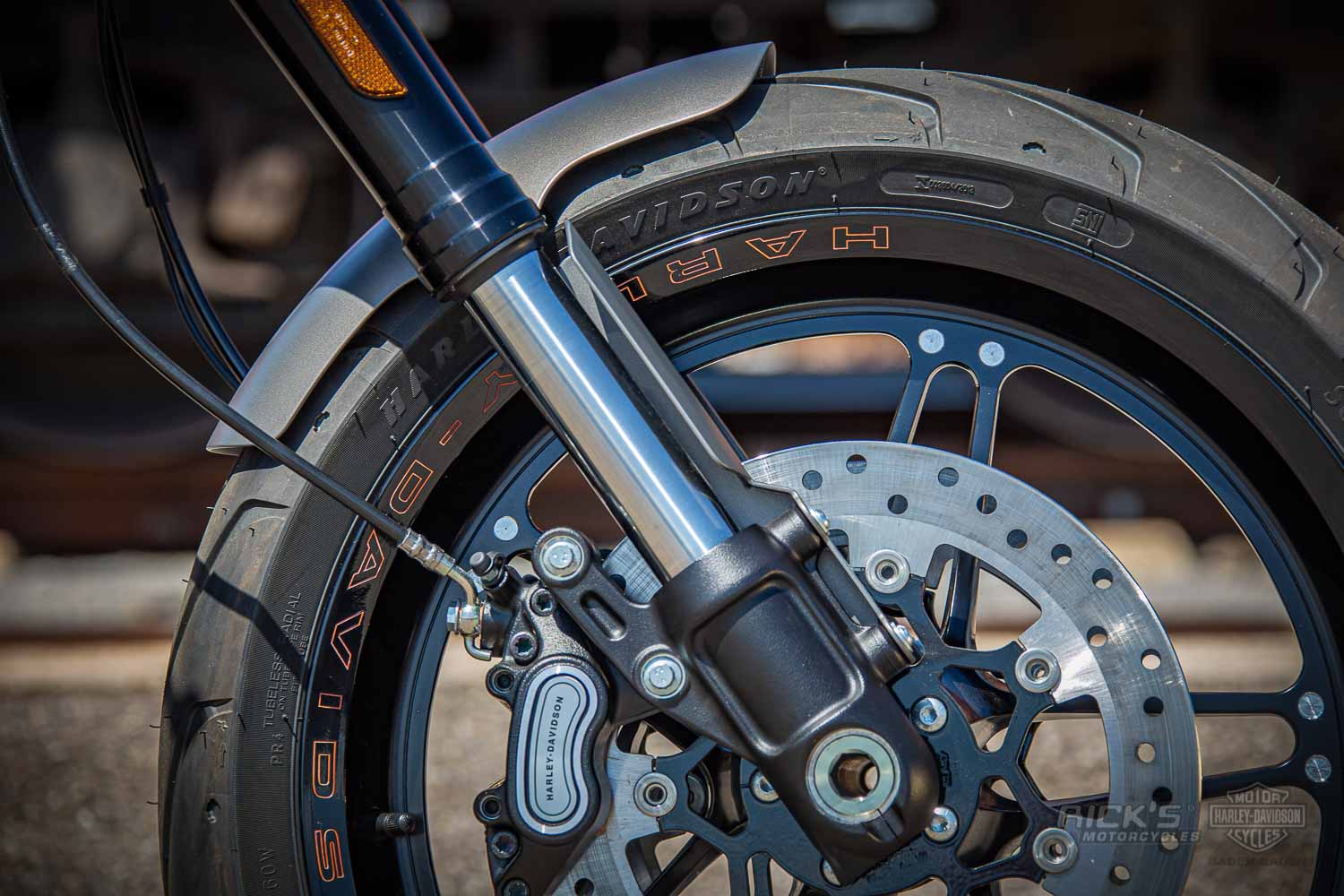 The splash guard of the stock version could not remain either as originally intended, for which Rick's has also developed a steel cover that is much smaller and looks better. The former plastic belt drive cover was also exchanged for a stainless steel cover on Rick's FXDR, which can be mounted on the OE fixing points without any problems. Rick's derby cover offers an unobstructed view of the inside of the clutch with a clear Makrolon window and is offered for all Softail models.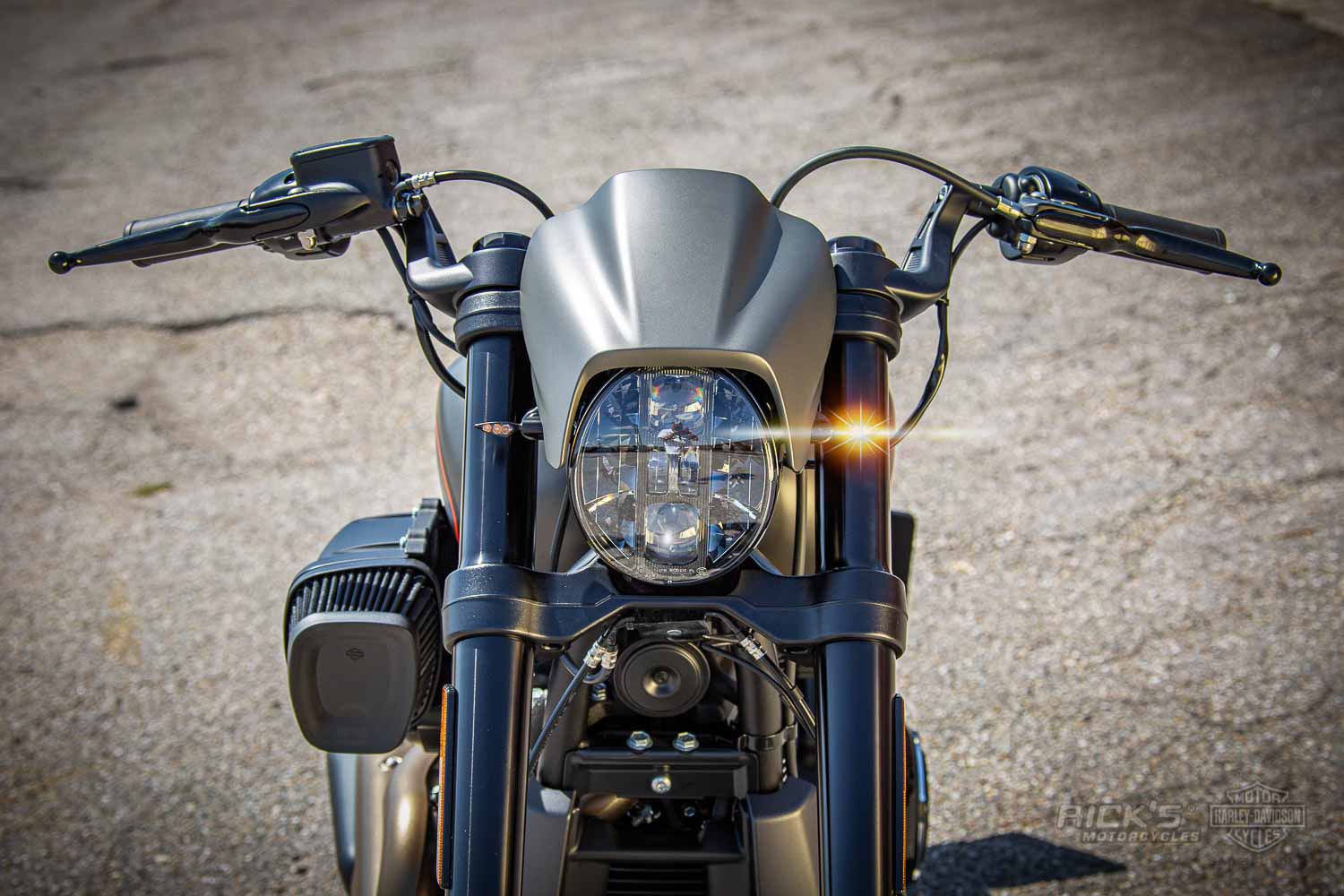 We already mentioned the indicators at the rear, but the stock front indicators also seemed a bit out of proportion. Rick's has developed a holder that can also accommodate a Kellermann Atto or Kellermann Rhombus S, which can be fitted without problems on the stock mounting points below the headlight cover.
Sometimes not much is needed to improve the appearance of a bike. The here shown FXDR by Rick's Motorcycles proves that an impressive effect can also be achieved with a few but targeted modifications.
 
Text & photos: Peter Schulz
Contact us directly for all your questions