Tutto Nuovo
11. September 2020
This Fat Boy from Rick's shown here is already a few years old, and the assignment was to give it a good overhaul. When the bike arrived at Baden-Baden, it was in a bit of a sad state and looked as if the valuable piece had spent the last few months on the bottom of the ocean. Just cleaning and polishing it would not have been enough, and it needed a complete makeover.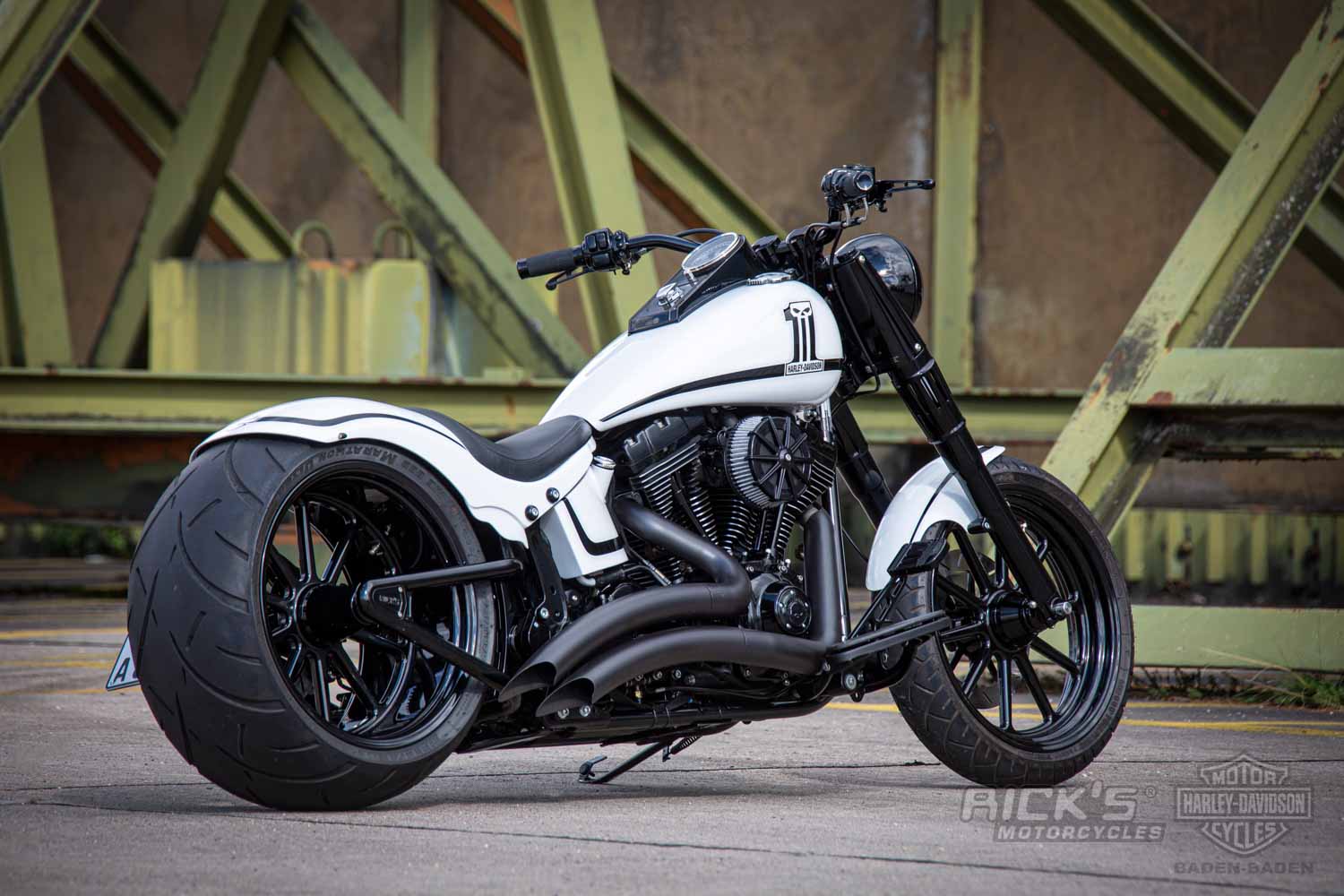 But we don't want to describe what had to be worked on and rather talk about the bike as it is today. The basis is a Twin Cam Fat Boy as it was made until 2017. Harley builds its products extremely solid, and that's why working on the surface is a minor, but also a time-consuming problem. The bike rolls on a 300 tire, which was mounted centered to the track thanks to Rick's swingarm kit. This means no offset and no sweat on the brow if encountering a tight bend. By the way, Rick's swingarm kits are also available for the new Milwaukee-Eight Softail models from 2018. The wheels are forged one-piece items from Rick's with the name 'Classic Steve'. Black powder-coated, they now look like they did on the first day. No need to specially mention where the brake discs and the belt drive matching the wheel design came from. On the rear brake, Rick's drive side system is being used, which allows a clear view of the right side of the wheel.
Both fenders are products made in Baden-Baden, and for the rear fender the more elaborate version with frame edging was chosen.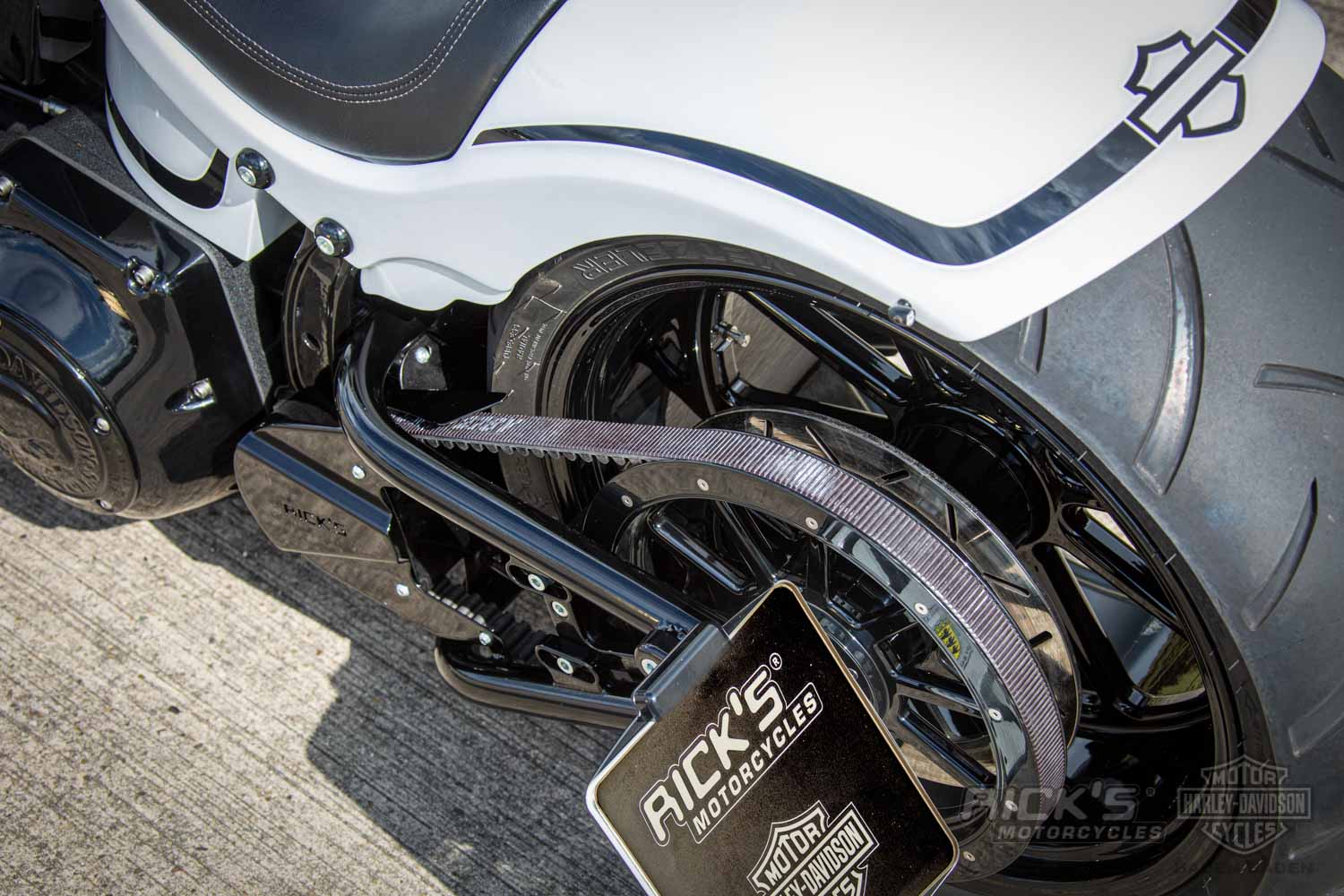 The petrol tank was elongated and now stretches in a soft curve over the cylinders, which improves the whole line of the bike. The accessories used are also from Rick's extensive parts program and include the air filter, risers, handlebar and grips, to mention only the most important parts.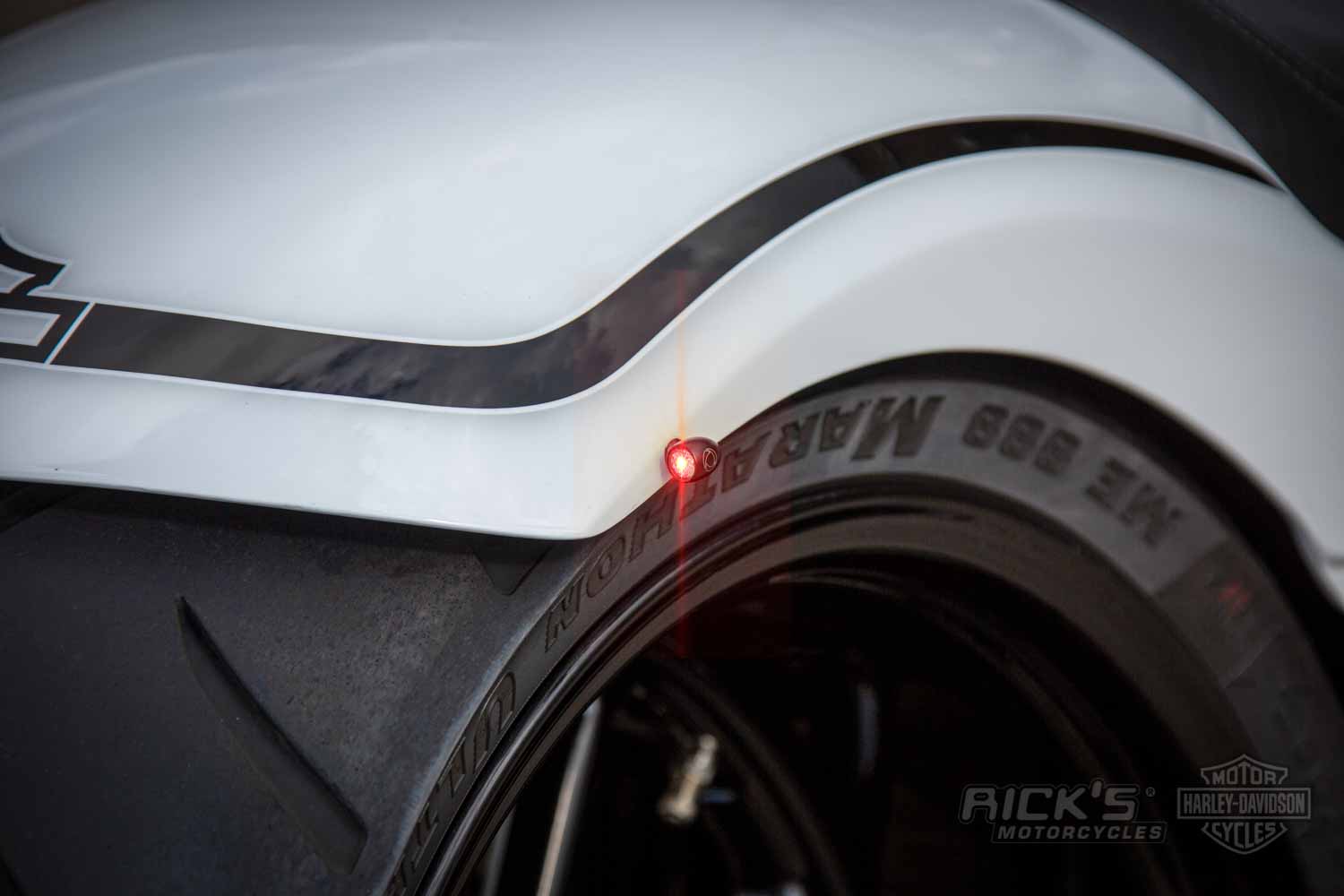 Completely new, however, are the indicators, which are Kellermann products called 'Atto', which are said to be the presently smallest indicators available with an ECE number. At the back, the 3 in 1 version was chosen, which combines indicator, rear light and brake light in a tiny housing, providing an uncluttered rear.

The whole bike restoration was indeed pretty extensive. Less laborious, however, was the paint job, which is nevertheless impressive with all painted parts in white and only a few black accents. The other parts were supposed to be mostly raven black, which in the end led to a pretty interesting and unusual look. By now the bike is back with its owner, who should be having a lot of fun with it. We always look forward to his visits, but we hope he takes his time with the next complete restoration of his bike!
Text & photos: Peter Schulz