Toxic
22. June 2021
To paint a Harley-Davidson Fat Boy a toxic green is quite brave. But Rick's Motorcycles has taken its chances and given Harley's successful model just such a color, but proceeded more cautiously with the rest of the conversion.
Rick's is, of course, known for wide tire conversions with 300 tires and even wider, but not everybody likes this and besides it would drive the cost of the conversion up considerably. A 260 tire fits into the stock swingarm without problems but has more presence than the original 240. With regard to the wheels, the "Lakester" light metal cast wheels were chosen for the same reason. Rick's design wheels would suit this Fat Boy well, but also increase the price. Fenders and seat were, however, exchanged. Rick's rear fenders are handmade from steel and are offered as a complete kit. These kits contain in addition to the fender the mounting material and a suitable seat base plate made from glass fiber-reinforced plastic. The firm in Baden-Baden offers rear conversion kits for almost all Harley-Davidson models. The super flat appearance of the bike is due to an installed airride system with which the bike can be lifted and lowered by just pushing a button.

Changing the rear fender implies more than just changing this part, and the front fender was also replaced with a part from Rick's. Suitable front fenders for the different Harley-Davidson models are also on offer.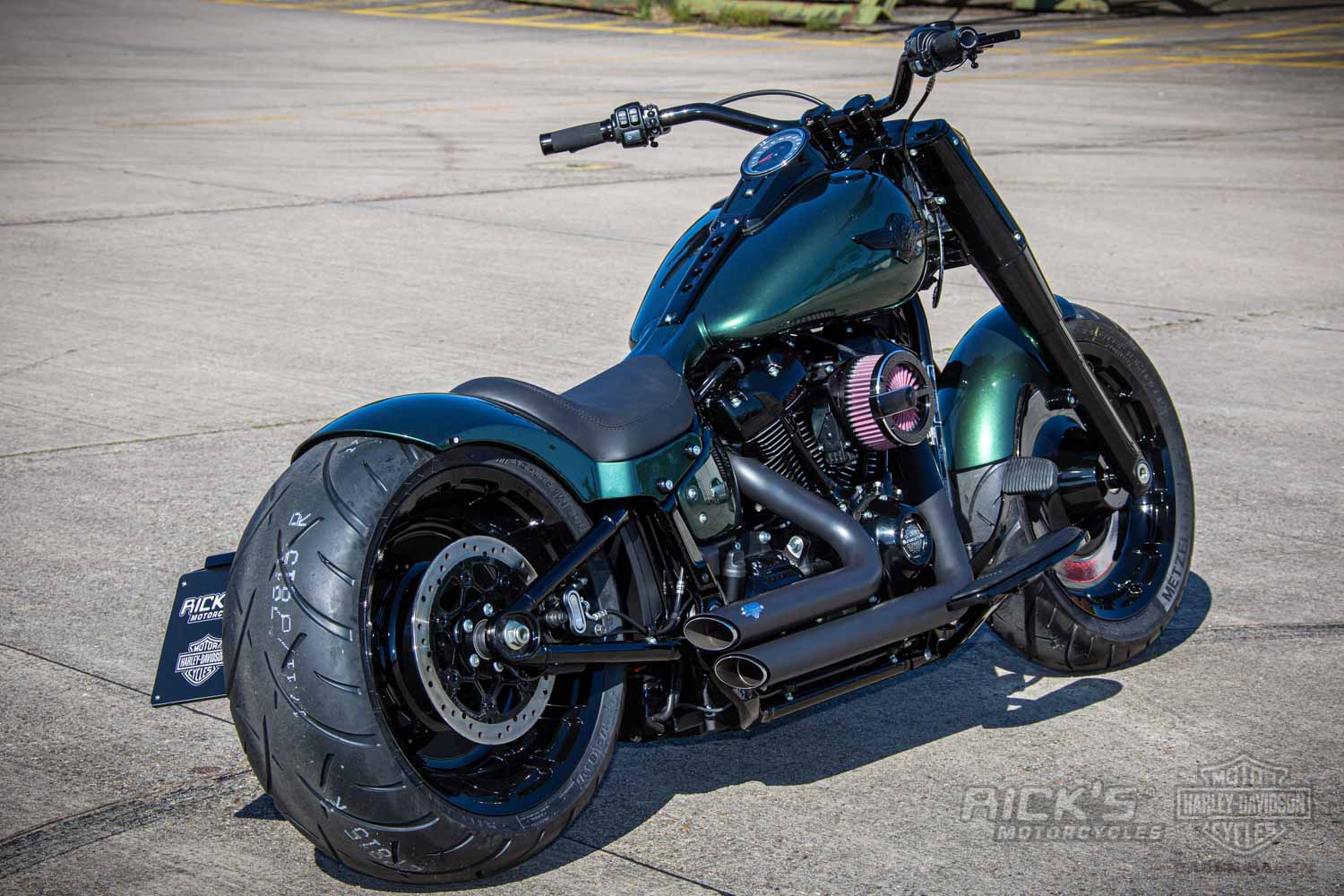 The handlebar is also from Rick's parts program and is fixed with Rick's risers. Rick's rubberized grips ensure a safe but comfortable grip. Brake and clutch levers are top sellers at Rick's with which the distance to the grip can easily be adjusted. A further end piece is supplied with which the lever length can also be adapted.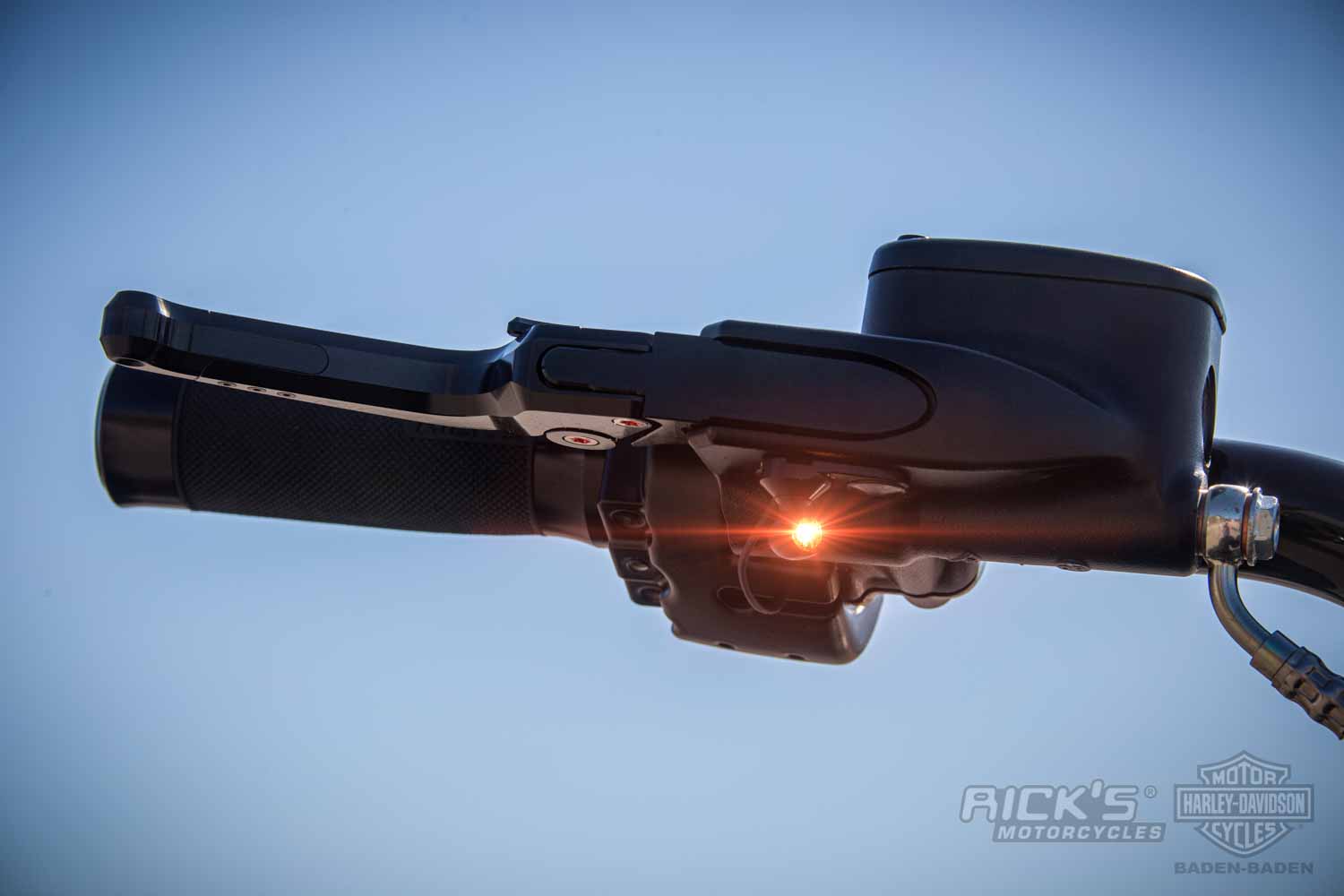 The side license plate holder and the stainless steel belt cover are also made by Rick's, as well as the derby cover. The clutch cover has a Makrolon window, which allows a view of the rotating clutch.
Kellermann indicators can by now be found on almost all of Rick's custom bikes, and this Fat Boy is no exception. At the rear the Atto DF was mounted directly onto the fender struts. The tiny housing contains rear light, brake light and the indicator. At the front the Attos can be found below the handlebar instruments. With the help of special adapters developed by Rick's the indicators can be fixed to the mirror screw.
Text & photos: Peter Schulz
Contact us directly for all your questions