Black Bob
28. April 2020
The stock Harley-Davidson Fat Bob offers already a few features that indicate its sporty genes. A 28-degree steering head angle and double disc brakes promise a good performance in bends, as does the intended sitting position. But Rick's Motorcycles wouldn't be Rick's Motorcycles if something good couldn't be made even better, and this Fat Bob was given a makeover which makes out of this Softail an individual custom bike without taking too much away from the original look.

The most striking feature on this conversion is the whole rear. Rick's makes different wheel covers for different wheel dimensions for all Milwaukee-Eight Softail models, which are all handmade at their premises in Baden-Baden. This allows features to be integrated that are not normally possible with mass series production, for example integrated brake and rear lights. The lamp housing aligns with the fender and underlines the typical Fat Bob line. In order to bridge the gap from the seat to the tank cleanly, Rick's supplies a matching cover.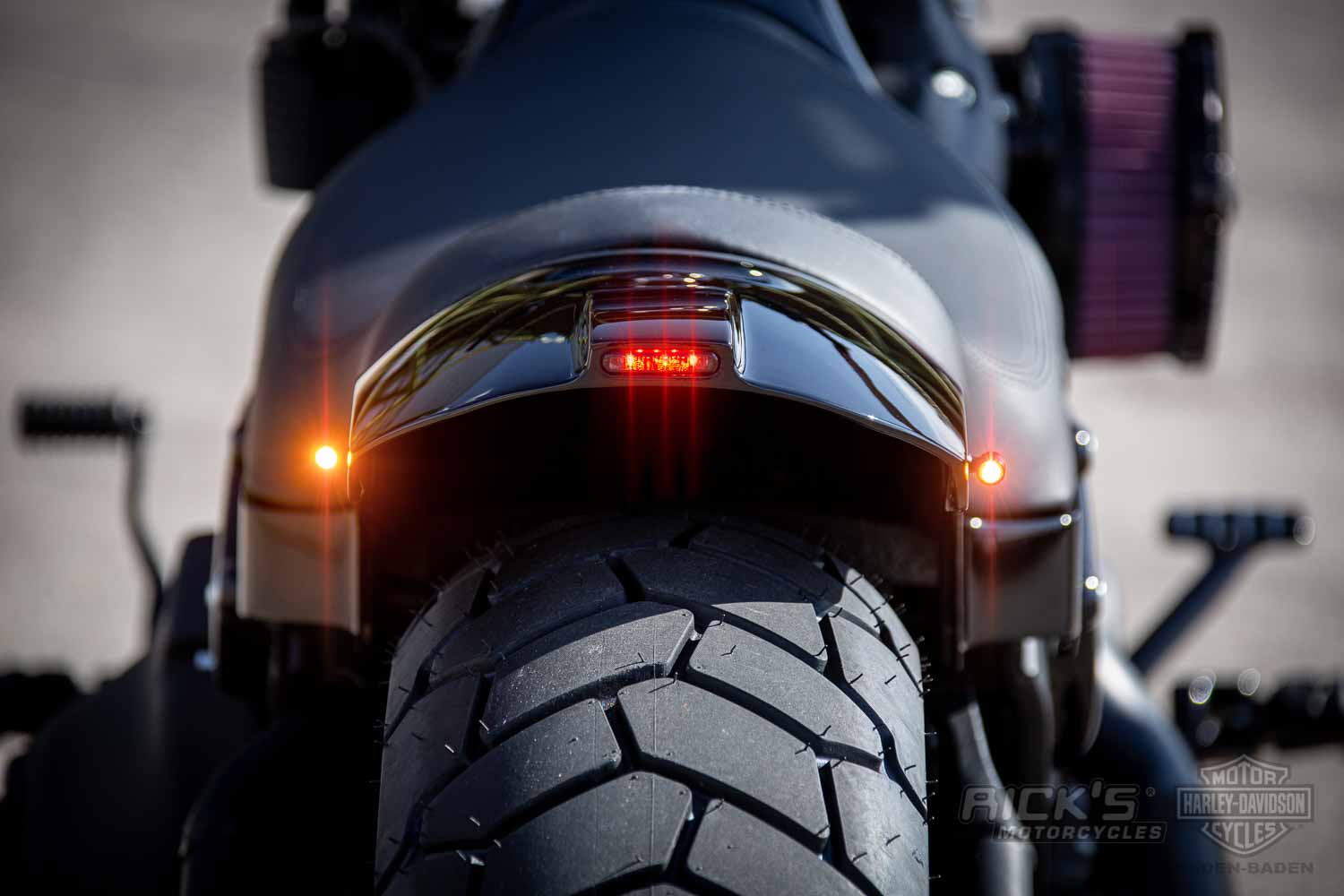 The bike could easily be lowered with an airride system, to look better when being displayed, but as we mentioned at the beginning, this bike is only intended for riding, and such a system comes at a price.
The front fender is also a product from Rick's portfolio, and the same applies to the belt cover and the side license plate holder.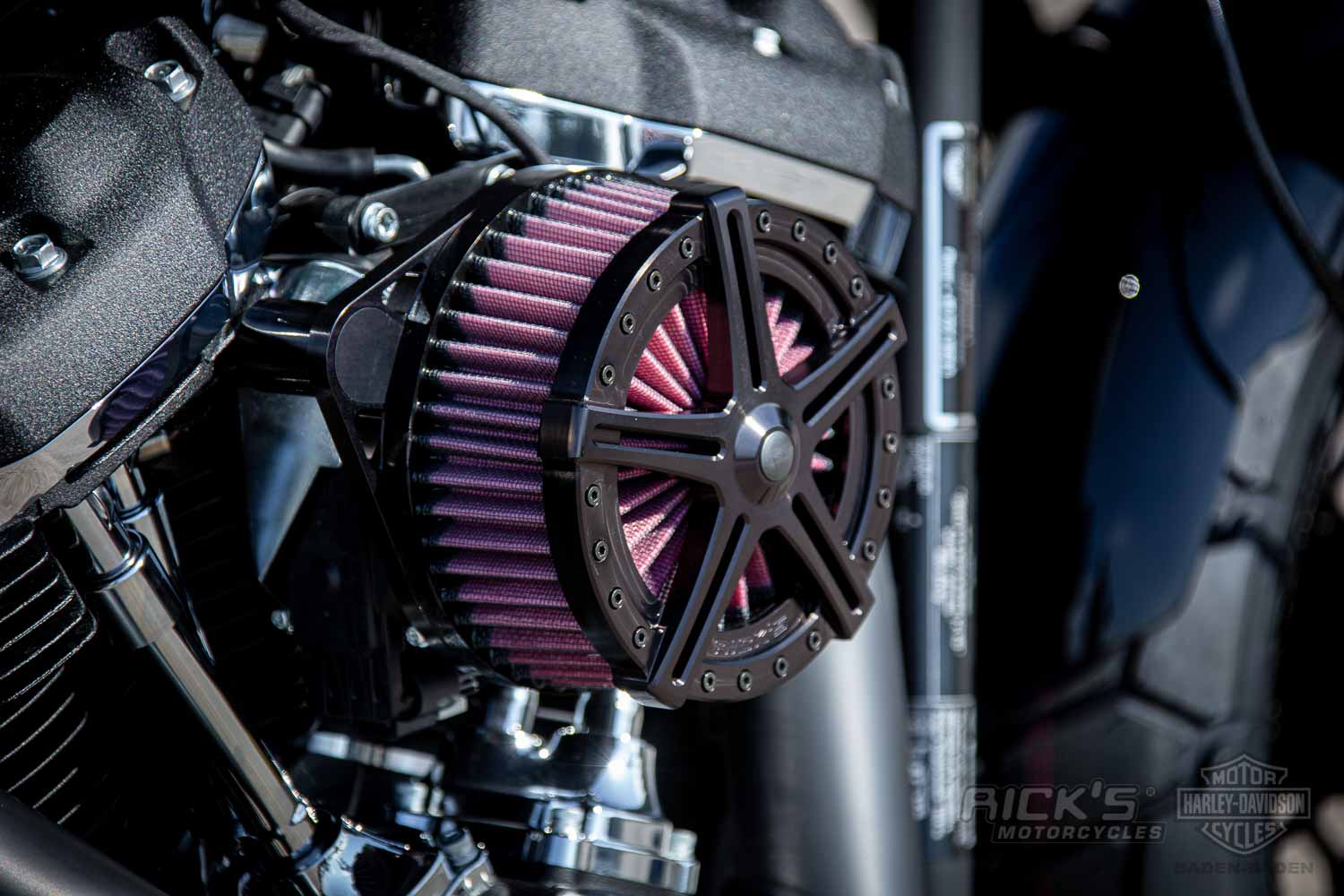 Brake and clutch levers are bestsellers from Rick's program and can be adjusted in different directions to change the distance to the grip and the lever length. These levers can accommodate small or large hands, with thick or thin gloves, or riders who prefer a long or short lever distance. Matching the levers are also Rick's grips, which ensure a safe grip thanks to rubber inserts.
Rick's clutch cover has, apart from looking good, no other use, but it is interesting to see the clutch mechanics through the transparent Macrolon window. Rick's air filters, however, ensure a clear optimization of the mixture preparation thanks to flow optimized inlet canals. They are available in different designs for all Milwaukee-Eight and Twin Cam models. The optimization can be further improved with a suitable mapping. Rick's has a modern Dynojet test bench on which every riding situation can be simulated and on which the air filter and the new exhaust system can be perfectly adjusted to the rider's requirements.
That leaves us to mention another small detail, to be exact four small details, which are only noticeable when riding. We are talking about the indicators, which are also on this bike Kellermann 'Atto' items. Supplied with an E-test certificate, they could hardly be any smaller. If you ever saw them in action, you would have been surprised by their effective luminosity.
Text & photos: Peter Schulz