ACID – FXDR
The FXDR stock models are a kind of its own in the Harley-Davidson portfolio. They were supposed to be the successors of the V-Rod, but are far removed from the former power cruiser. Nevertheless, Harley's sportsbike does have features that are unusual for the American motorcycle manufacturer, especially the swingarm made from aluminum die cast.
One of the most criticized points from the start on the FXDR was the exhaust, the triangular stock version appeared to be overproportioned. Rick's thought long and hard about which system to use, but in the end the 114 inch motor is only a Milwaukee-Eight engine. Therefore it was decided to use a KessTech exhaust system with electronic sound management. But despite this being a high-quality product, the appearance and the intended mounting position just didn't seem to please.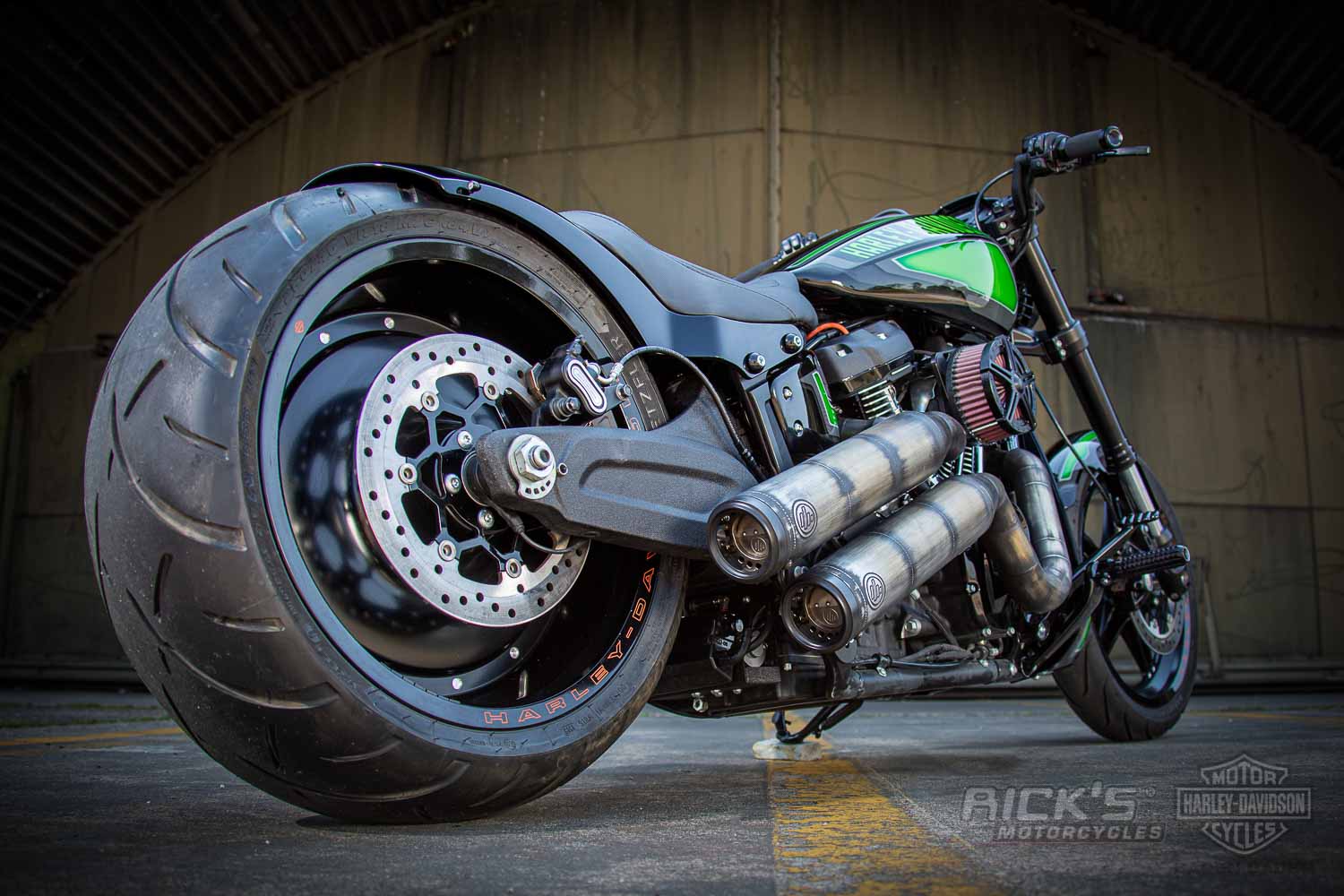 The creation of a completely new exhaust system is no problem for the experienced guys from Baden-Baden. In the end, the welding seams looked so appealing that a few more were applied onto the surface, and even the end pieces now display these neat markings.

Instead of thinking about a new cover for below the angular stock rear, which can also be found in Rick's program, the whole rear part was discarded and instead a Rick's steel fender was attached to the frame. That this hovers so close above the tire is due to an airride system (see photos) with which the height of the bike can be adjusted with the push of a button to either a low show look when stationary or to a comfortable riding height. A fender from Rick's Motorcycles' own production also stretches over the front tire.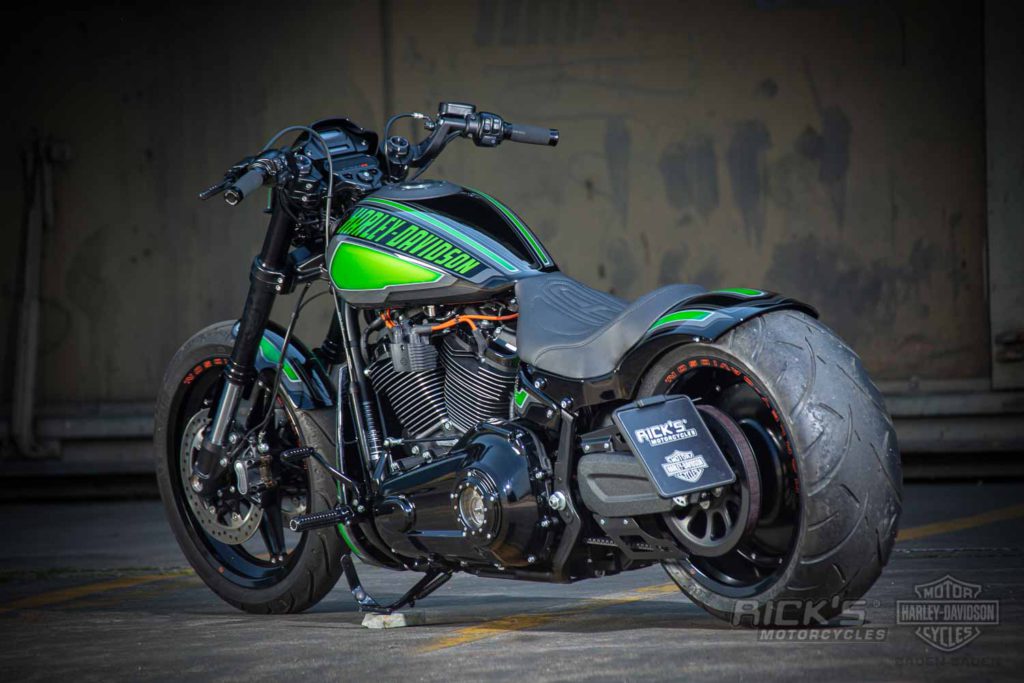 In addition to the larger components, the FXDR was equipped with numerous accessories, among them the side license plate holder, which was made by Rick's especially for the aluminum swingarm. The belt cover is also a product from Rick's. A clear view of the clutch mechanics is possible with a Makrolon window in Rick's derby cover. 
The footrests are available from Rick's for the OEM stock location on all Softail models with footpegs. The same applies to Rick's air filter, which is offered in many different designs. The filter used here is available under the name "Apollo". Rick's grips ensure optimal hold and were here combined with Rick's adjustable brake and clutch levers.

Now let's look at the indicators. At the front Rick's holders were mounted, which fit in the stock location, and the holders were adapted to take Kellermann indicators. In addition to the Rhombus S used here, the "Atto" indicator will also fit. At the rear, the Kellermann "Atto DF" was used, which combines the indicator, rear light and brake light in a small 14 x 10 mm housing. It comes complete with ECE test mark and is therefore legal on Europe's roads.
Text & photos: Peter Schulz