Fat Jester
15. December 2020
The Harley-Davidson Fat Boy is one of the most popular models for customizing, and that is not just the case at Rick's Motorcycles, but almost anywhere in the world. Nevertheless, a Rick's Fat Boy is different to most other conversions from other customizers. The reason for this difference can quickly be found. Most of the custom parts used are made at Rick's in Baden-Baden, and not only do they live up to its own high-quality requirements, but each part has been carefully matched with all other components.
At Rick's, matching parts doesn't only refer to the fit but also to the design. Looking at the wheels, the 3-part spoke design is made by Rick's and offered under the name 'Super Steve' in various dimensions. Here, two 16- inch wheels in 4.5 and 9-inch widths are being used.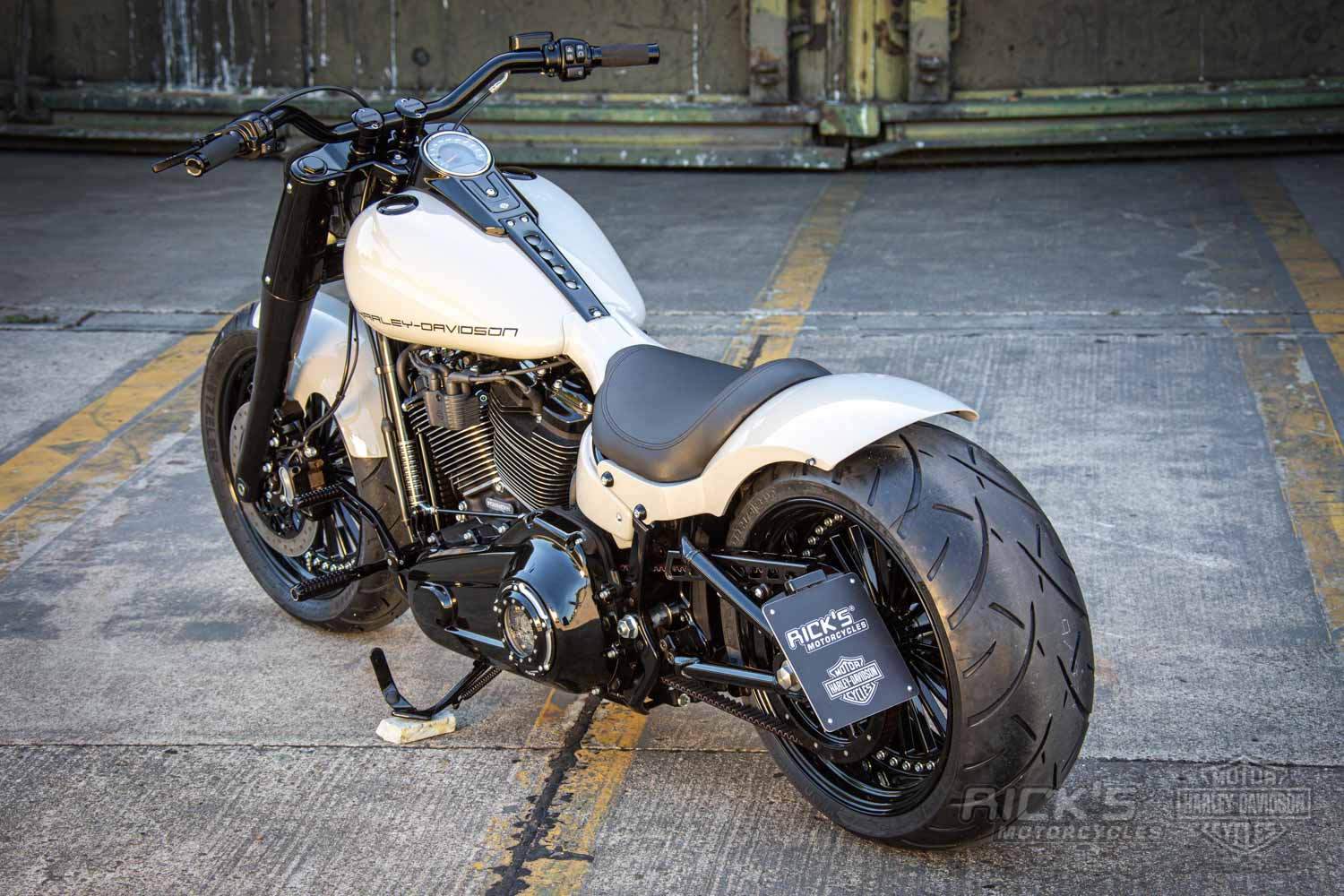 With the 260 tire at the rear, the maximum possible width for Rick's has not quite been reached, but it does not by any means look "undersized". The air filter doesn't just match by chance, but was chosen to match the wheel design. Rick's offers for each wheel the matching air filter.

Rick's makes steel fenders for almost all Harley-Davidson models, and on this Fat Boy its own in-house made fenders are being used. Both fenders, front as well as rear, are made from steel and fitted at the Fat Boy stock locations without any problems. 
The accessories used here are once again the 'icing on the cake'. On this bike Rick's foot controls are being used, which are offered in three versions: one for the OE position, another one two inches forward and a third one four inches forward for extra long legs. The ones used here are called AK 4.7. Rick's grips and the adjustable brake and clutch levers are almost standard on Rick's conversions, and the same applies to the side license plate holder. Rick's handlebar and Rick's risers are responsible for the clearly more upright sitting position.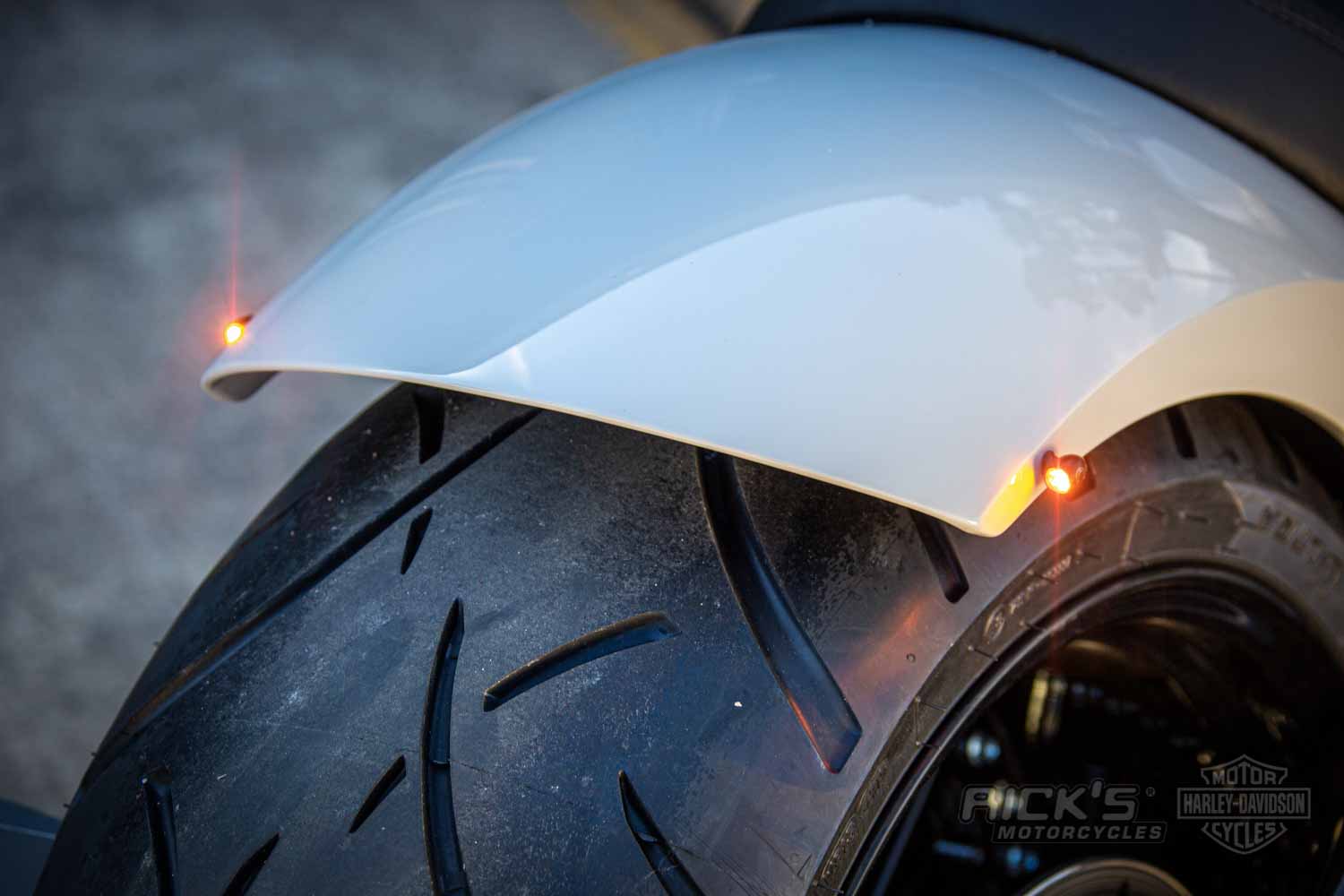 The great sound is due to an adjustable, legal exhaust system from Dr. Jekill & Mr. Hyde. If you are looking for indicators and a rear light, here the probably smallest lights with ECE test mark presently available have been used. With the Atto DS, Kellermann even offers a 3 in 1 indicator which unites indicator, rear and brake light in a tiny housing. By the way, at the front the indicators have been fixed to the mirror screw below the handlebar with the help of special holders developed by Rick's. 

Despite the light grey paint and the 260 tire at the rear, Rick's Fat Boy is anything but a 'grey mouse'. Rest assured this is a bike that attracts attention but is also fun to ride.
Text & photos: Peter Schulz
Contact us directly for all your questions