Fat Bob "Nice Butt"
22. July 2019
The Milwaukee-Eight Fat Bob models from model year 2018 turned out really well and are much in demand. Rick's has the right parts for all Softail models in the program, with which the bikes can be customized to everybody's personal taste. As the shown example proves, with a few well chosen parts, the Street Bob's appearance can easily be improved, although some parts might only be noticed at second or third glance.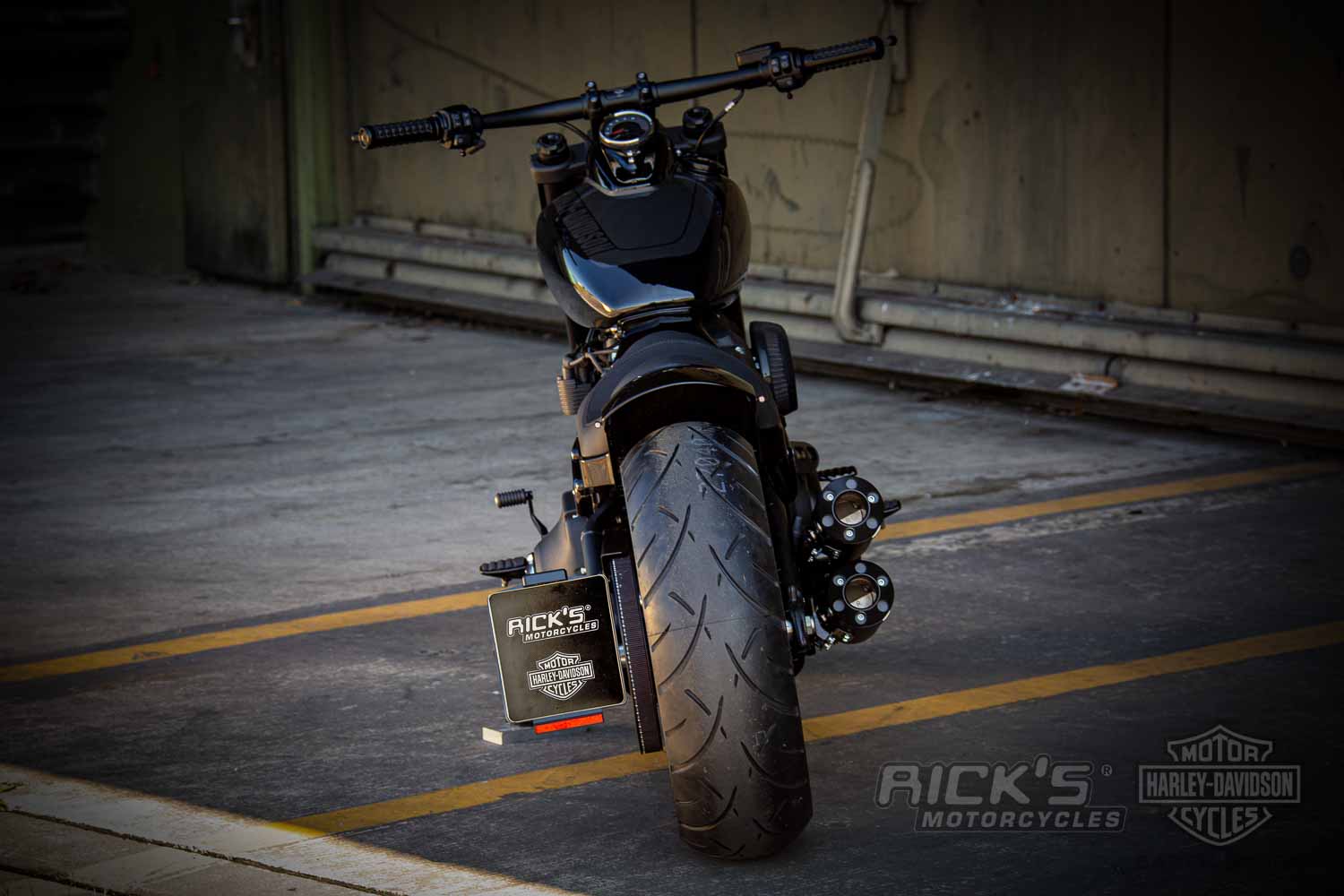 At first you will notice the rear conversion. Rick's fenders belong to the best that are available for your bike and in Baden-Baden a lot of time and energy has been invested in order to create the perfect fender for every Softail. They feature a perfect design and clean lines, material strengths that also allow for a passenger, and of course workmanship that is hard to beat. Rick's complete fender kits are supplied with mounting kit and tank cover with which a clean and seamless transition between tank and seat can be achieved.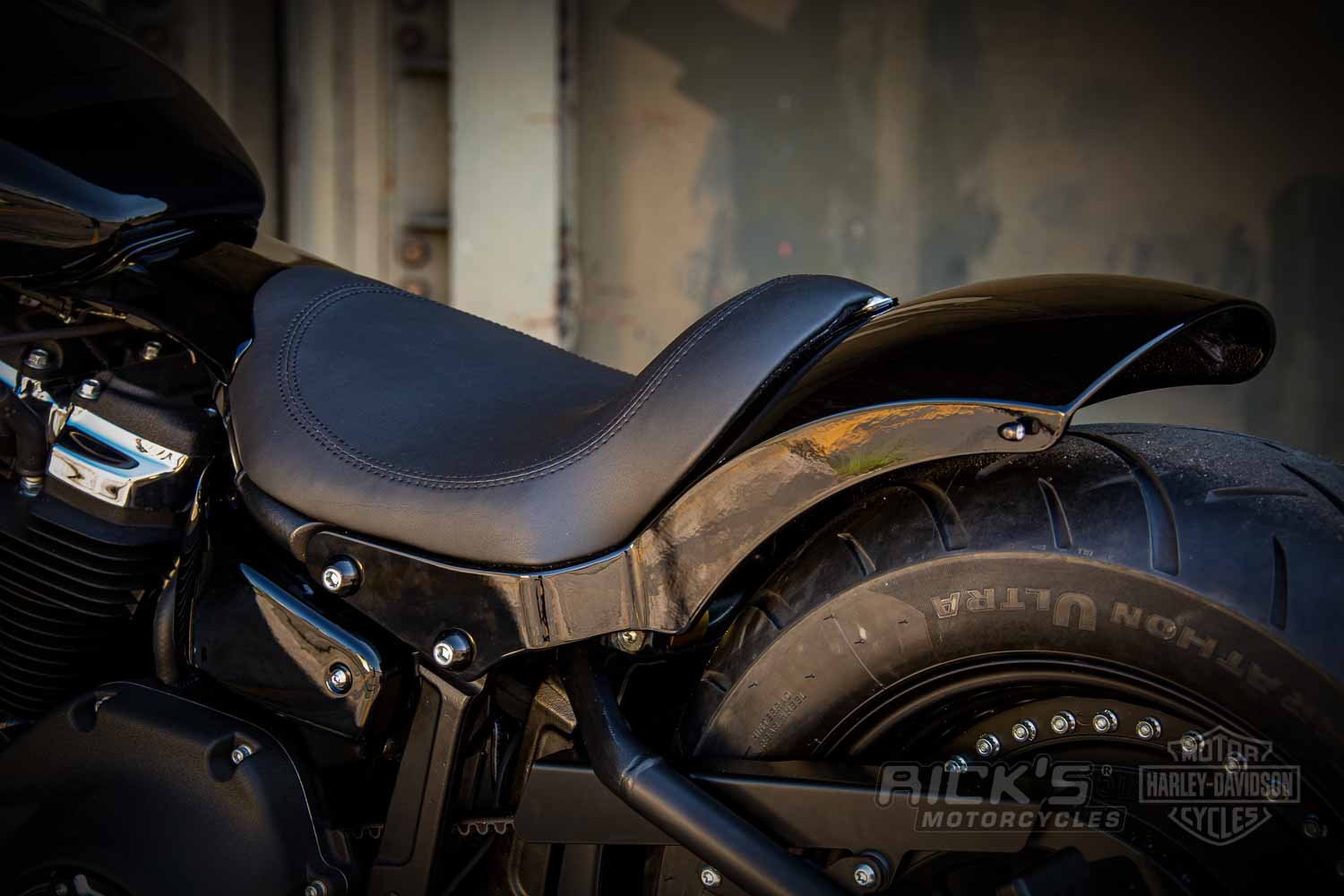 If you are looking for the front fender, there isn't one, because on this occasion the customer didn't want one. Instead have a look at the wheels. The decision was made to use Rick's 3-part disc wheels with a black powder-coat, which look rather appealing. At the rear is a moderate 200 tire on a 16 inch rim and at the front a Metzeler 150/80 R17 to keep the original "balloon look".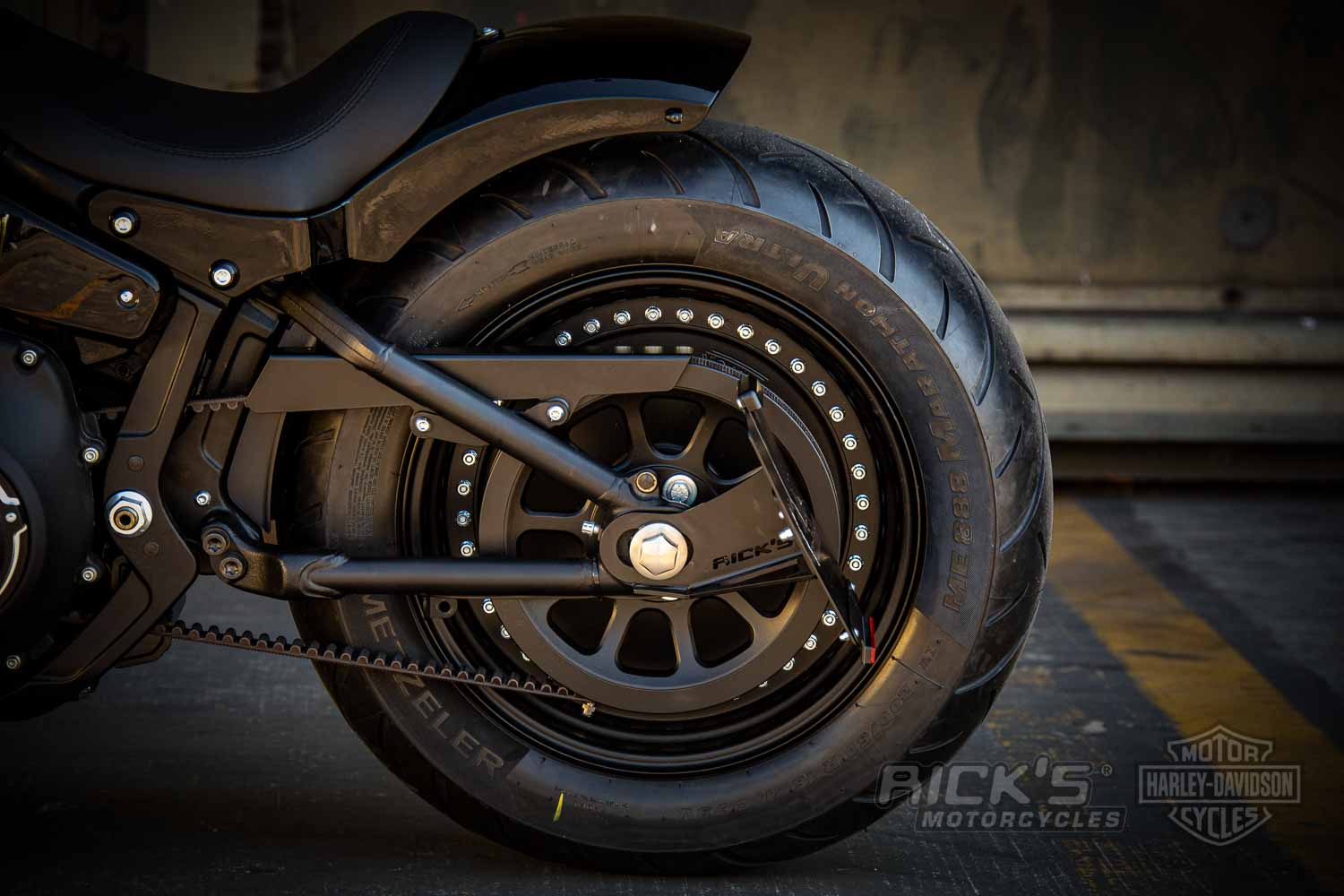 The clutch cover with this shape is new in Rick's portfolio. The derby cover has a window, which allows a look at the mechanics on the inside, which was already in the program for the Twin Cam models, but for the Milwaukee-Eight the design was revisited and refined.
The indicators are not 'Made by Rick's', but from Kellermann, who offers these minis under the name 'Atto' with a European EG-ABE certificate. At the rear the 3 into 1 version combines indicators, rear and brake light in one housing and at the front naturally only indicators.
Now we have covered the most important optical highlights, it has to be said that the sound is also an acoustic delight. The exhaust system by Dr. Jekill & Mr. Hyde not only looks attractive, but also has a great sound. Thanks to an electronic adjustment mechanism, a valve system regulates the sound so that it conforms to the requirements of the law and can therefore be operated legally.
Text & photos: Peter Schulz
Contact us directly for all your questions