Lowrider "S"
10. November 2020
The Clubstyle could indeed create a new hype in the coming years. Parts manufacturers like Rick's Motorcycles, Dr. Jekill & Mr. Hyde and even Harley-Davidson itself are ready and already offer numerous parts to give the bikes from Milwaukee this trendy look, and this new style can indeed be achieved with relatively little effort in terms of materials and costs.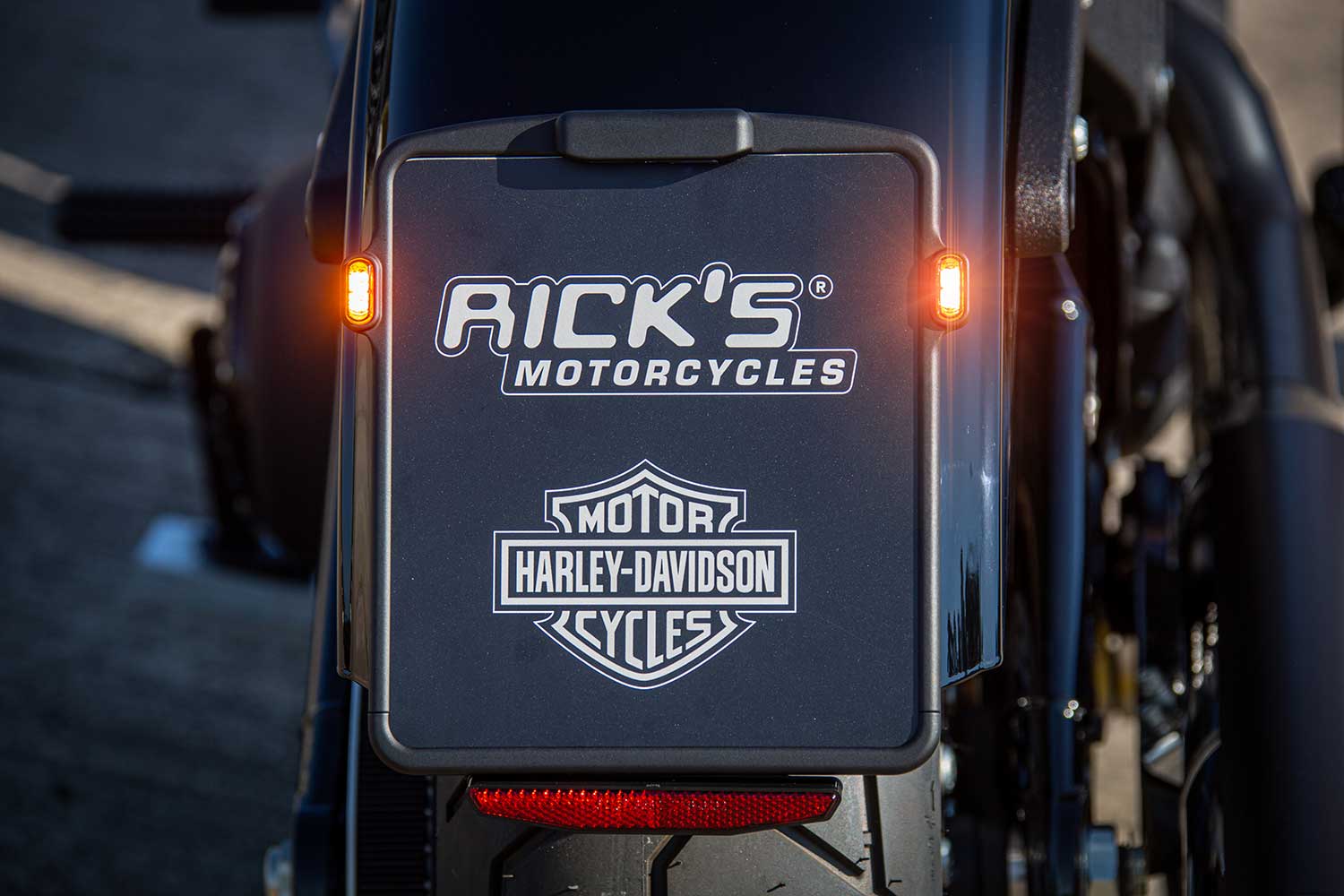 An absolute must is the front conversion with a raised handlebar and a fairing. The one used here is from the Harley-Davidson accessories program. Behind the so-called quarter fairing are the risers with which the handlebar was raised up. Here Rick's has used a Biltwell 8-inch Murdock riser. The handlebar is from the stock Lowrider S, nevertheless all cables had to also be extended by 8 inches. Rick's has added a pair of rubberized Rick's grips and adjustable brake and clutch levers from its own parts program at the ends. 
The front fender is another part from Rick's parts range and hugs the 19-inch stock tire much better. Thanks to integrated protective covers the fork tubes are protected from damage by stone chippings. 
A less striking detail is to be found on the rear fender, namely the centrally mounted license plate frame. A suitable adapter with which the frame can be mounted on the fender is also available from Rick's. Rick's license plate mount is offered in different versions, for example only with the stipulated license plate illumination, a further version already has the 3 in 1 lights into which brake and rear light as well as indicators are integrated. The third version is already prepared for the popular Kellermann 3 in 1 indicators, which can be mounted easily. Kellermann indicators are also used at the front, which are fixed with Rick's indicator holders on the mirror screw below the handlebars.
The whole exhaust system deserves a bit more of your attention. The complete system, including the pipe, exhaust and end caps, is from Dr. Jekill & Mr. Hyde, and if you haven't seen this item on the road yet, then it's because this is a completely new development which will only be presented to the public at the end of 2020. With the 'Twenty-One', Dr. Jekill & Mr. Hyde presents a new electronically adjustable 2 in 1 exhaust system for Milwaukee-Eight Softail models. The 'Twenty-One' is for a public that wants to reach a completely new performance level on a Harley. For this reason, Dr. Jekill & Mr. Hyde has developed an exhaust which fulfils all requirements of the Clubstyle/performance scene. Rick's Motorcycles is one of the first customizers who was given this system for its projects and allowed to test it thoroughly. The whole system convinces with its craftsmanship, design, especially high-quality surfaces and, of course, with a great sound.
If we talk about the exhaust, then we must also mention the air filter. Rick's air filters are available in various designs. All are flow-optimized and especially suited for riders who appreciate performance and looks. It goes without saying that with these new components also the motor settings have to be adjusted. Rick's has an ultra-modern test bench on which all riding situations can be simulated and the mapping adjusted precisely.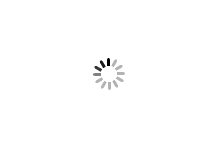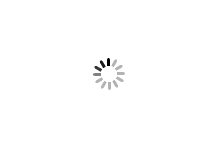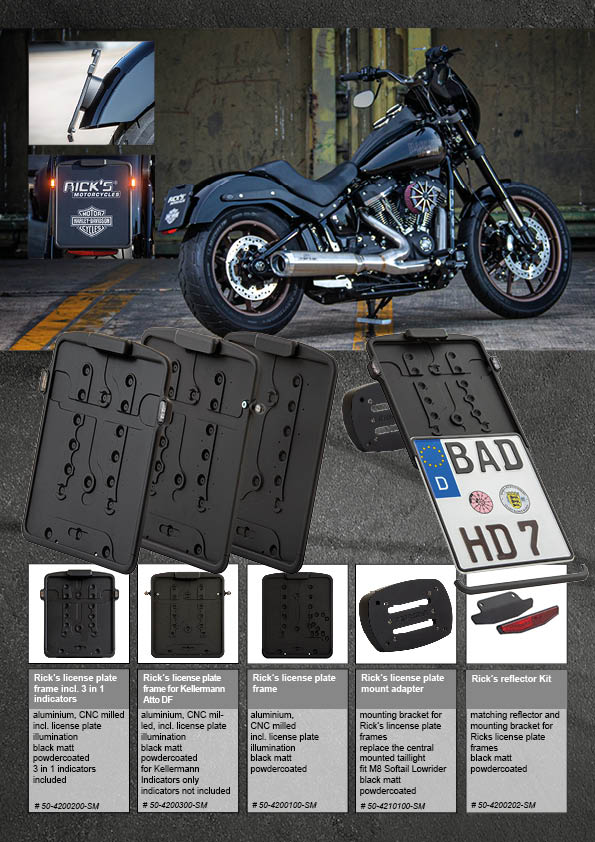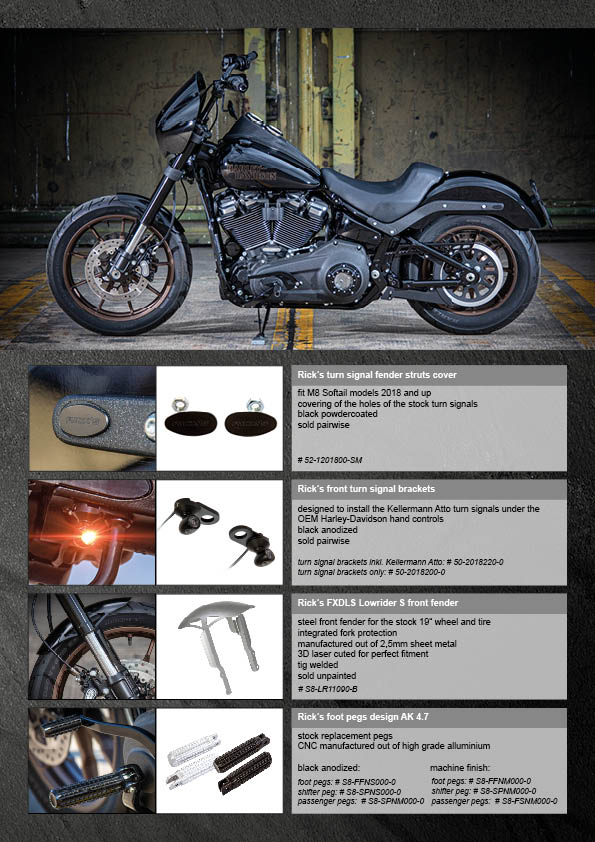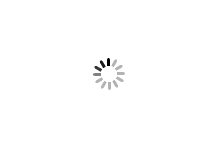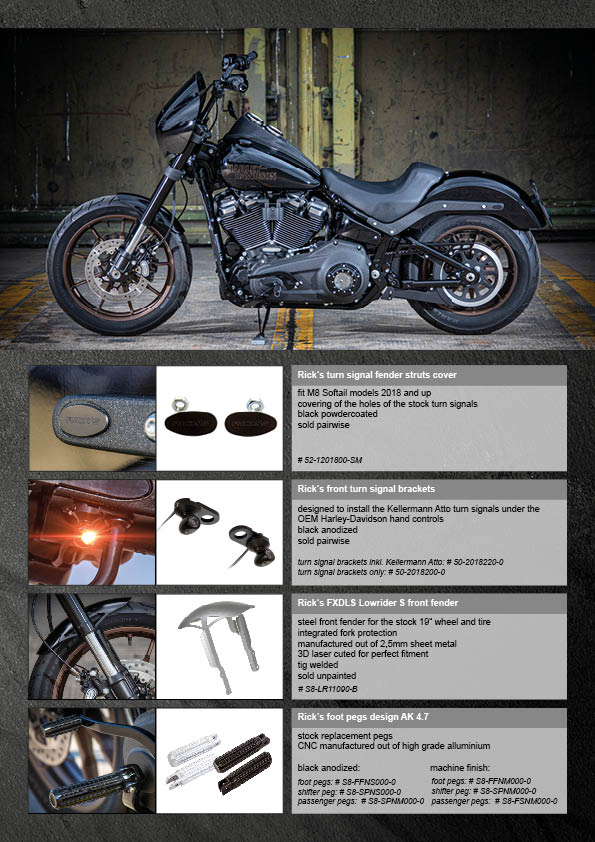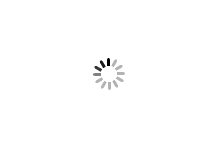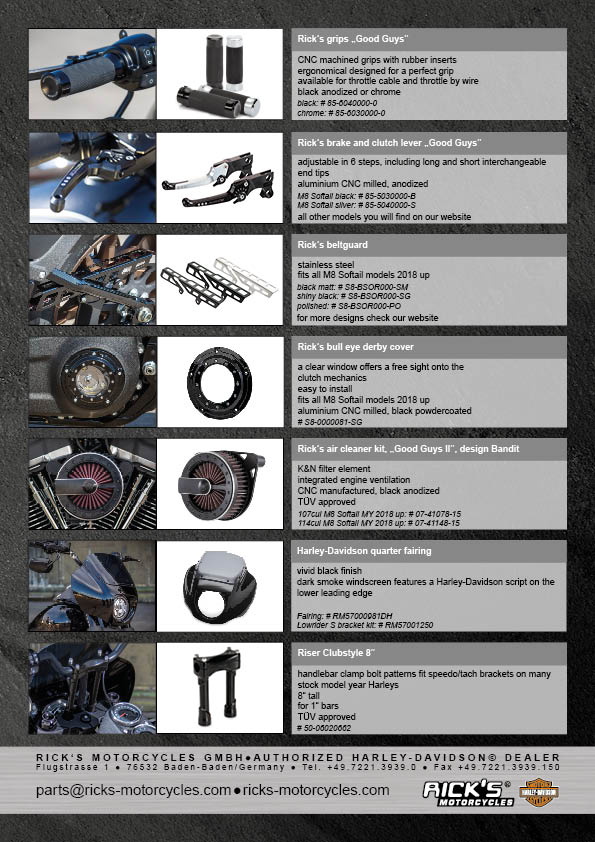 Last but not least we would like to mention the various accessories on the bike, which were also all made at Rick's. To name but a few, there is the belt cover, which is available with different designs and surfaces for all Milwaukee-Eight Softail models from 2018. The foot controls are available in Rick's parts program under the name AK 7.4. These are available for the rider with shift peg, as well as for the pillion passenger. They fit perfectly in the stock location and can therefore be exchanged quickly and without any problems. Rick's Bull's Eye derby cover has a clear Makrolon window and allows a look at the rotating clutch.
We are curious if and how this Clubstyle will evolve in Europe. In any case it is a new and interesting subject, of which we are sure to see more coming our way.
Text & photos: Peter Schulz
Contact us directly for all your questions