Black Jack
14. May 2020
The Harley-Davidson Fat Bob models have the sharply defined lines of retro muscle cars, which are more than in at the moment. Typical American, but very untypical for Harley-Davidson. But by now the Fat Bob has established itself and found its friends. Rick's Motorcycles has developed a rear fender which doesn't appear quite as unrefined as on the stock bike, and the whole design appears a lot more harmonious.
To construct a simple wheel cover or a fender is no big challenge, but to refine the lines of a bike and to give it an individual note requires craftsmanship and creativity. Rick's steel fenders are handmade in small series and the material strengths of the steel sheets are selected so that they can easily hold a passenger.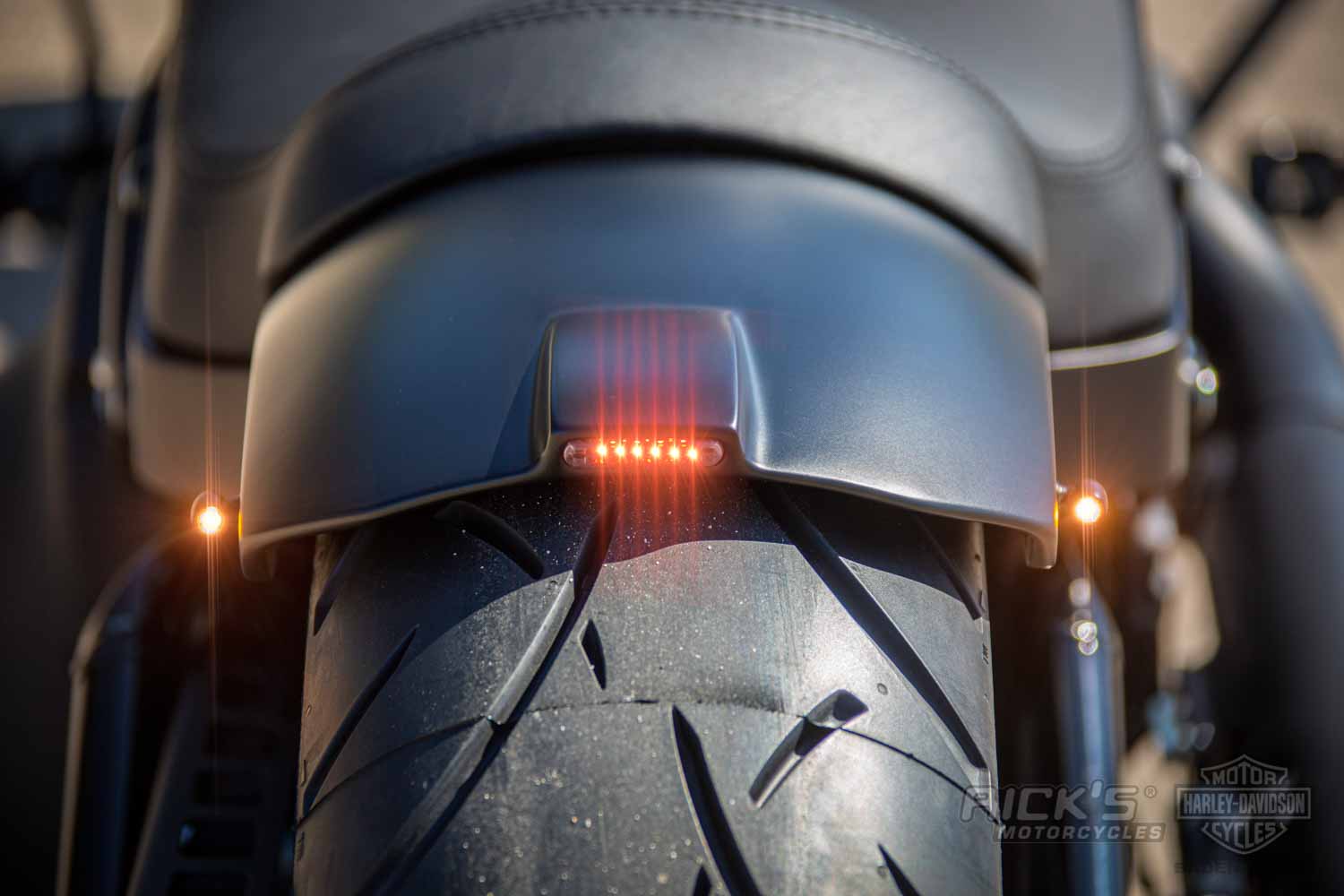 In this case also a housing for a rear/brake light combination was integrated, and this option is offered for all Rick's steel fenders. This housing will take normal aftermarket lights, but the rear lighting will become legal with Kellermann 3 into 1 "Atto" indicators. These are extremely small, have the necessary ECE test mark and combine indicator, rear and brake light in one housing. At the front the Kellermann "Atto" was also used and fixed at the handlebar ends below the instruments with Rick's indicator holders on the mirror screw.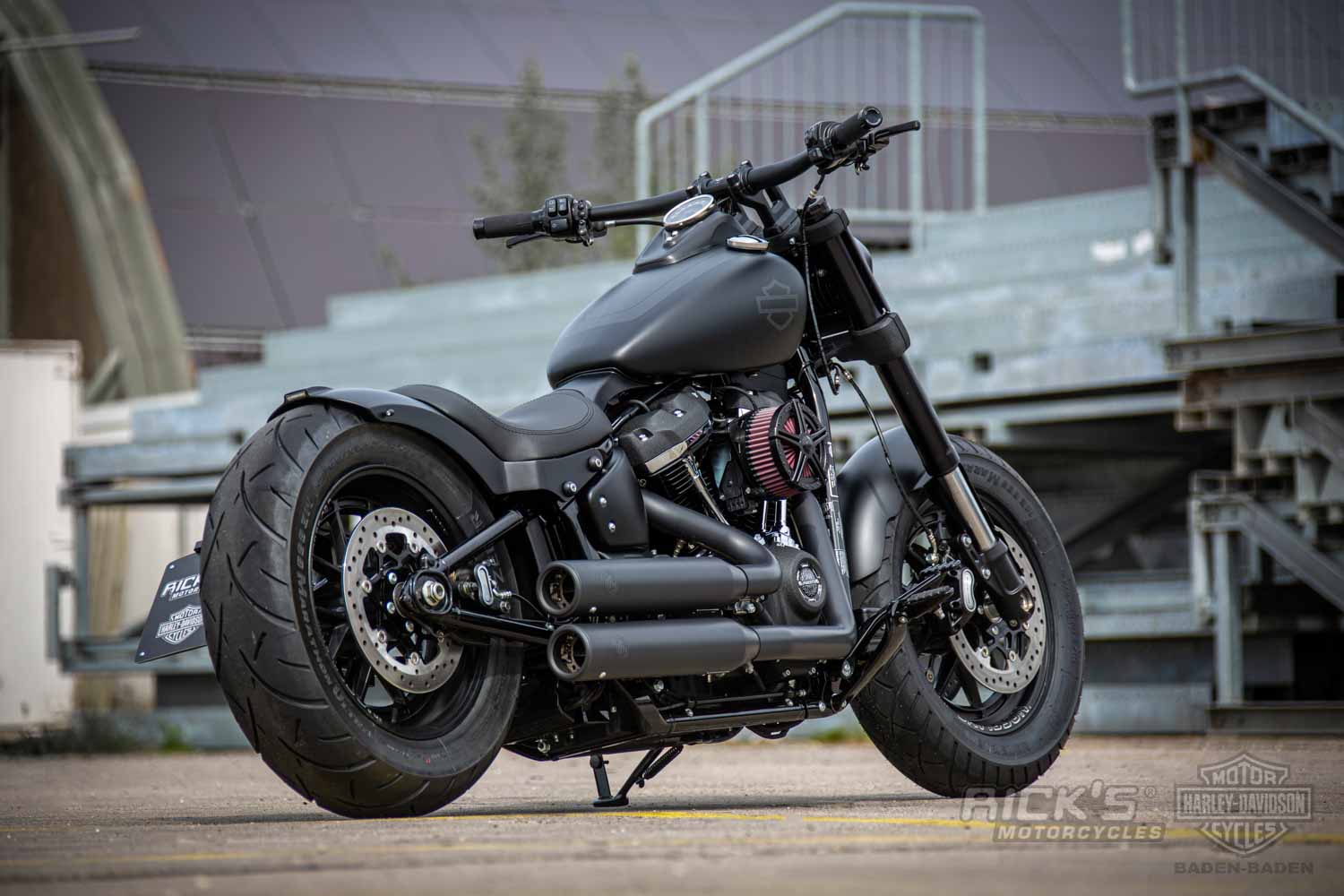 By the way, the bike looks so low because Rick's has built in an airride system, with which the height level can be regulated with the touch of a button. In the parked position, it looks best when it is lowered, which can be seen from the photos.
Let's now look at the accessories that were used. At the handlebar ends, Rick's grips were combined with Rick's adjustable brake and clutch levers. The front fender is also from Rick's and now matches the rear fender. Rick's clutch cover has a clear Makrolon window and allows a look at the rotating clutch. The original plastic part was exchanged for a stainless steel belt cover from Rick's. A side license plate holder was also a customer request, which is by now almost a standard item on almost every custom bike.

The air filter is also from Rick's portfolio and is only one of many air filter designs available, and the one used here is called "Apollo". When it comes to the sound of the bike, this Fat Bob can also satisfy any acoustic requirements, with the adjustable flap exhaust systems from KessTech guaranteeing a great but still legal sound.
Text & photos: Peter Schulz
Contact us directly for all your questions