Fat Bob, Bebobalula
24. August 2018
The 2018 Fat Bob is already a stunner coming out of the factory and could easily be used in the stock version. But at Rick's they are always thinking about how they can make something good even better and more beautiful, so it's no surprise that also this Harley-Davidson Softail was customized to give it an even better look.
When looking at this custom bike, the focus should be on the rear. Apart from the fact that they already have rear fenders for all Milwaukee-Eight Softails for the different wheel dimensions in the program at Baden-Baden, now also a version is available into which the housing for a break/rear light combination has been integrated. This is already on offer for Evo and Twin Cam fenders for different lights but is now also available for the new Softails. The fender is handmade and optionally available as a separate part or as a kit with seat base plate and mounting kit.

The rear light is, therefore, right in the center, and so that no proportionally too large indicator housing disturbs the whole look, a brand-new Kellermann indicator was chosen. The cone shaped housing of the Kellermann Atto has a 10 mm diameter and thanks to modern LED technical ability enormous lighting power. On request it is available as a 3:1 solution with rear light, brake light and indicators in one housing. At least as important as size and design is the fact that they are E-tested and legal on the road.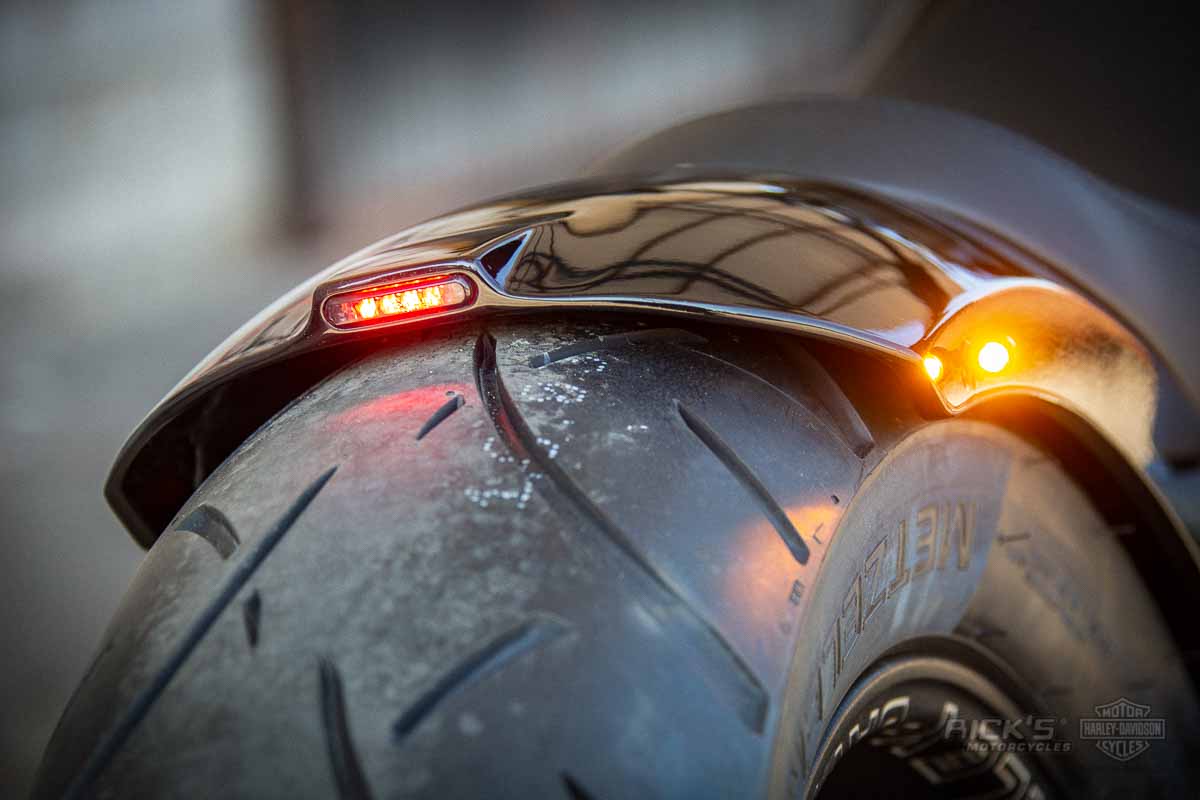 If you got stuck looking at the front fender, you may wonder that this seems very similar to the stock version, but still looks different, and this is because Rick's version sits closer to the tire and fits better with the radius.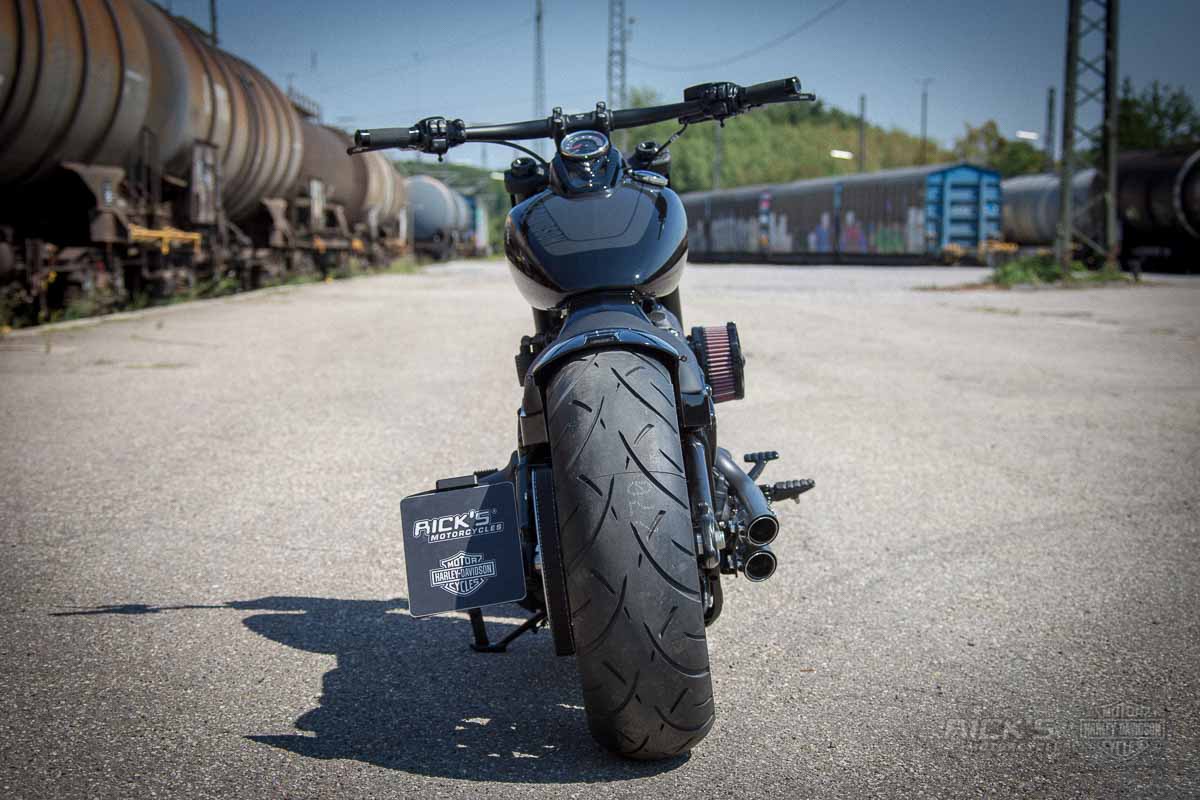 nd while we are talking about covers, a further fine detail is the belt cover. Rick's offers this part in various designs with round, rectangular or without holes in either black polished, matt or polished metal surfaces. 
Some parts that were used on this bike are true Rick's classics which were adapted for the new Softails, for example the air filter, which is now on offer in all of Rick's designs for the Milwaukee-Eight models, and that with TÜV certificate. Even in combination with a Dr. Jekill & Mr. Hyde exhaust system the operating certificate is still valid.
Further goodies are Rick's grips and Rick's adjustable brake and clutch levers as well as Rick's licence plate holder, which is available for all Milwaukee-Eight Softails.

Text: Peter Schulz
Photos: Peter Schulz
Contact us directly for all your questions