Silver Surfer
29. January 2020
"Yes, we did it again"
The Street Bob models are a welcome base for customizing, and the comparably reasonable entry price level leaves enough room for all kinds of conversions. Rick's has created another Bobber on which all parts used are from their own parts program. According to the motto "less is more", the art was to select a few but high quality parts in order to underline the desired look.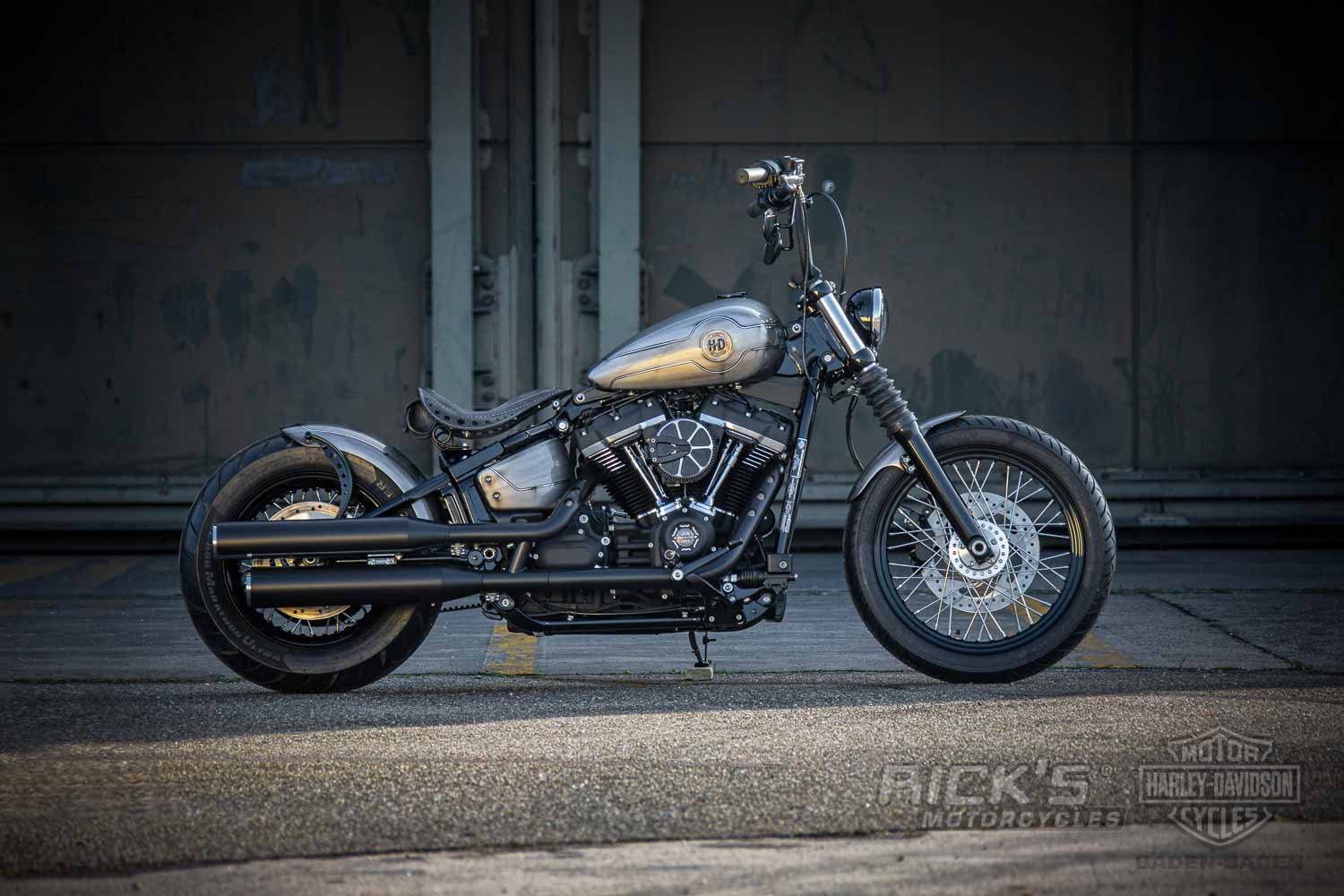 Rick's has developed a kit with which it is easy to convert the Milwaukee-Eight Softail models into a real Bobber with solo seat and swinging rear fender, which is also available for the OE tire or for up to a 200 tire width. The specialty is that no welding on the frame or swingarm for mounting it is necessary, which means no additional paint or coating costs.
A conversion to a solo seat does not only mean a new seat, but also the open frame has to be covered again. The coated steel frame cover is also available from Rick's parts program.
The seat is in high quality leather, which was specially made for Rick's by Spirit Leather. Any aftermarket seat can be used, but most leave a large gap between fender and seat. Rick's saddle has for this purpose received a little luggage roll with which this gap can usefully be covered. The roll offers space for papers, cigarette packets or wallets.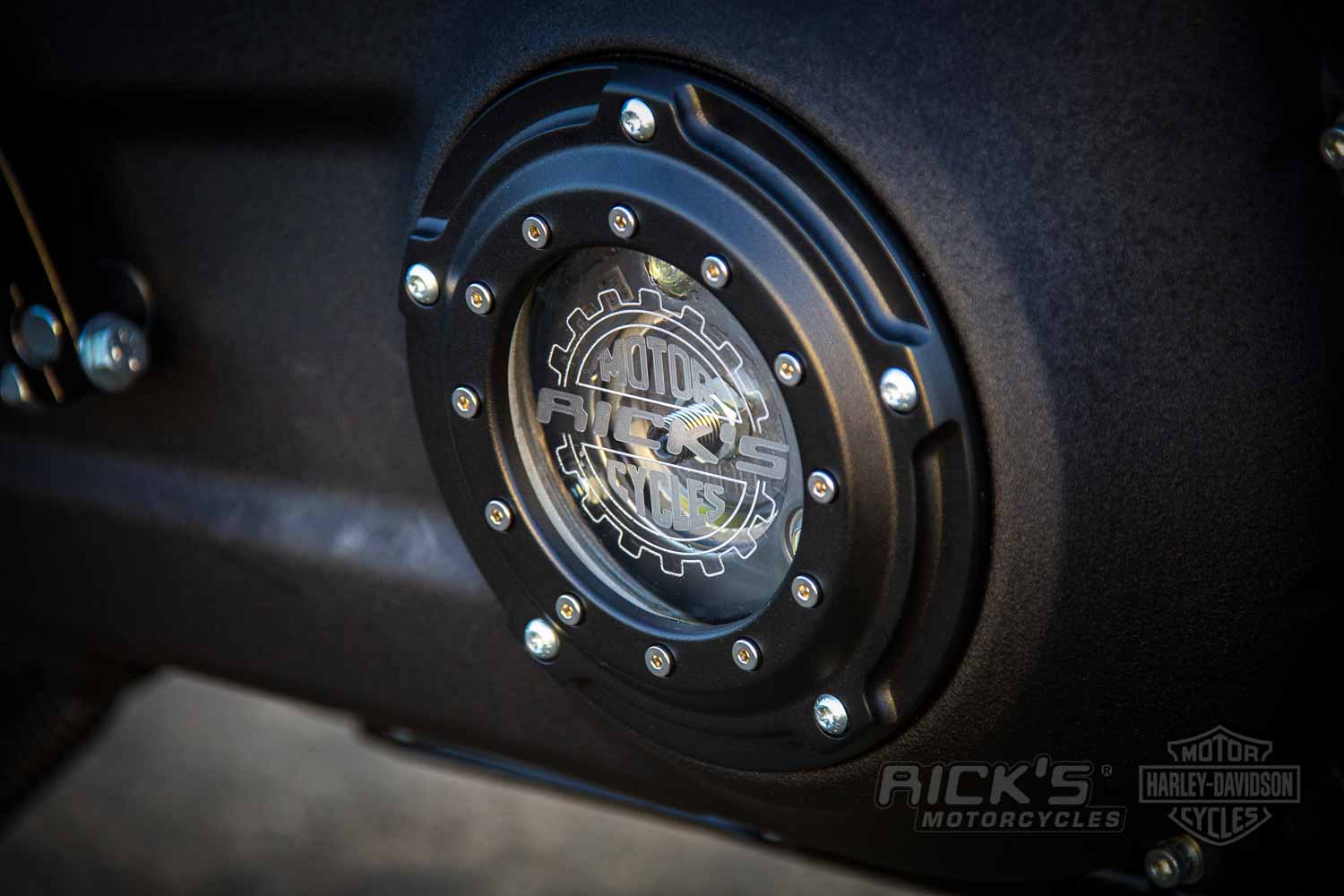 That's it up to here, the rest is optional and can either be left as stock or other Rick's parts can be used. But for completion's sake we want to mention which other goodies are being used here.  We mentioned the rear fender, but also the front end has a new fender from Rick's. The stock foot controls were replaced with Rick's "AK4.7" controls. The new clutch cover has a Makrolon window that gives an unobstructed view of the mechanics inside. Rick's offers this cover for various Twin Cams, Milwaukee-Eight and Touring models with different surfaces.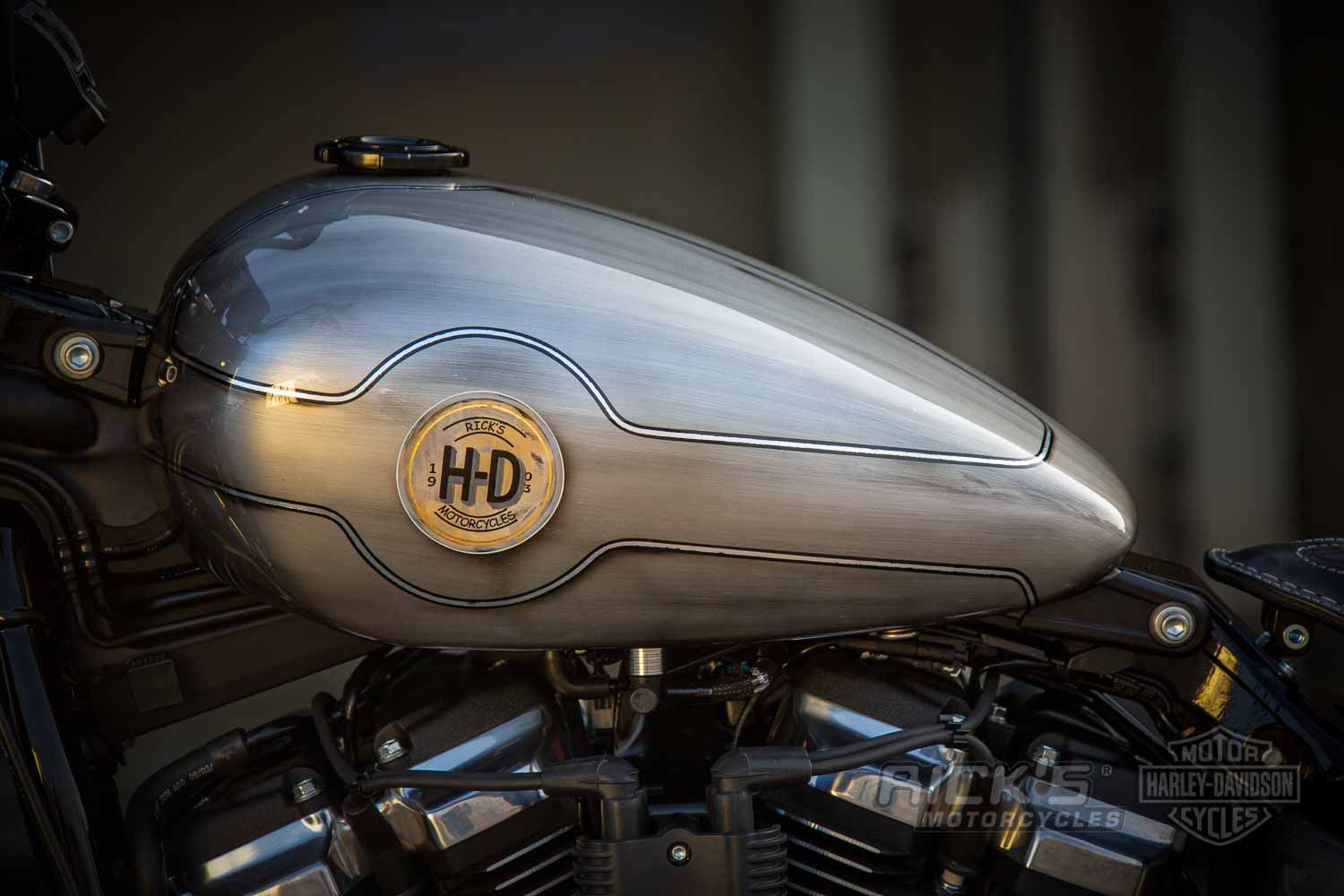 Another small thing should be mentioned, which are the tiny Kellermann indicators. At the rear the Atto 3:1 was used, which combines the rear light, brake light and indicator in one housing. At the front the indicator is enough, whereby on each custom bike the question arises how and where to attach it. Rick's has constructed an indicator holder for this purpose, which can be mounted very easily with the mirror screw below the handlebar. The Kellermann lights are, of course, all ECE approved, which allows for street legal operation on European roads.
In the end Rick's also gave the Bobber a new paint job, but which is optional. In any case, the bike looks good and is bound to find a new owner soon.
Text & photos: Peter Schulz
Contact us directly for all your questions