Hommie Bobber
7. September 2020
With the Softail Fat Boy S in the Twin Cam version, Harley-Davidson has created a winner, and more than one was customized at Rick's Motorcycles. Mike also secured one of these last Twin Cam Softails, and, of course, it couldn't remain stock. But instead of having it pimped at the workshop in Baden-Baden, he wanted to do the Bobber conversion by himself with the parts from Rick's.
A Bobber is distinguished by a solo seat and a swingarm mounted rear fender, and, of course, Mike didn't want to be an exception with his bike. For this, Rick's developed a complete kit for all models. Rick's Bobber fender is available for Sportsters, Milwaukee-Eight Softails and also for the Twin Cam Softails. The Softail fenders even come in two widths, for the 150 and the 200 tire, and Mike decided to use the wider version on his Fat Boy.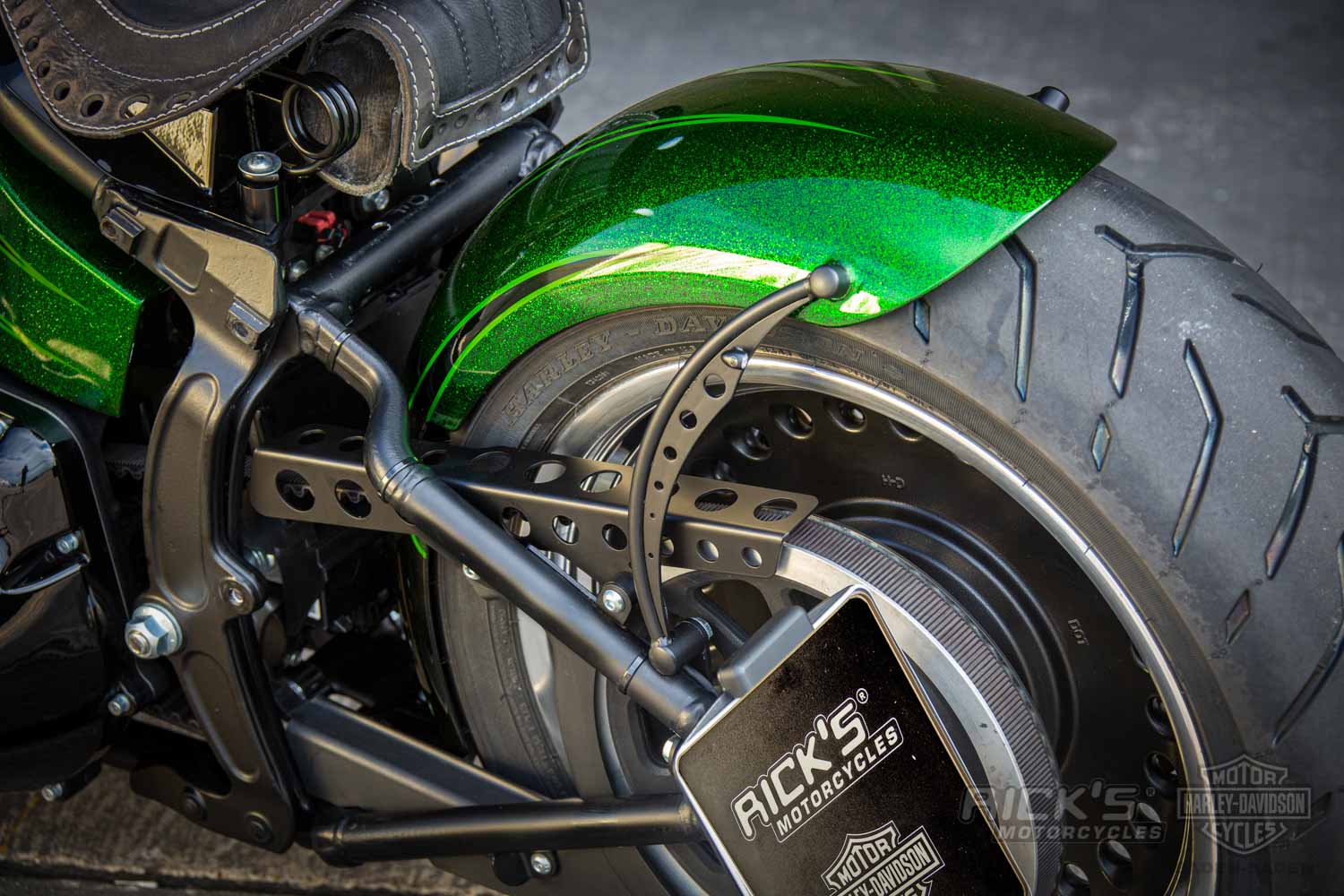 Rick's Bobber fenders can be mounted on the swingarm without any additional welding or flex work. The swingarm doesn't even have to be detached for the work or newly coated, which is not only practical, but also reduces the conversion cost. These fenders have Rick's usual quality and are made from 2.5 mm strong sheet metal. The edge is additionally reinforced to up to 4.5 mm. The struts are cut with a 3D laser and have a perfect contour and fit.
If you are also looking for a matching frame cover and seat holder, this can also be found in Rick's parts program, and most aftermarket seats in different designs and price ranges will fit onto these holders. In this case Mike decided to use an especially nice seat, which, including the small luggage roll, was made by Spirit Leather.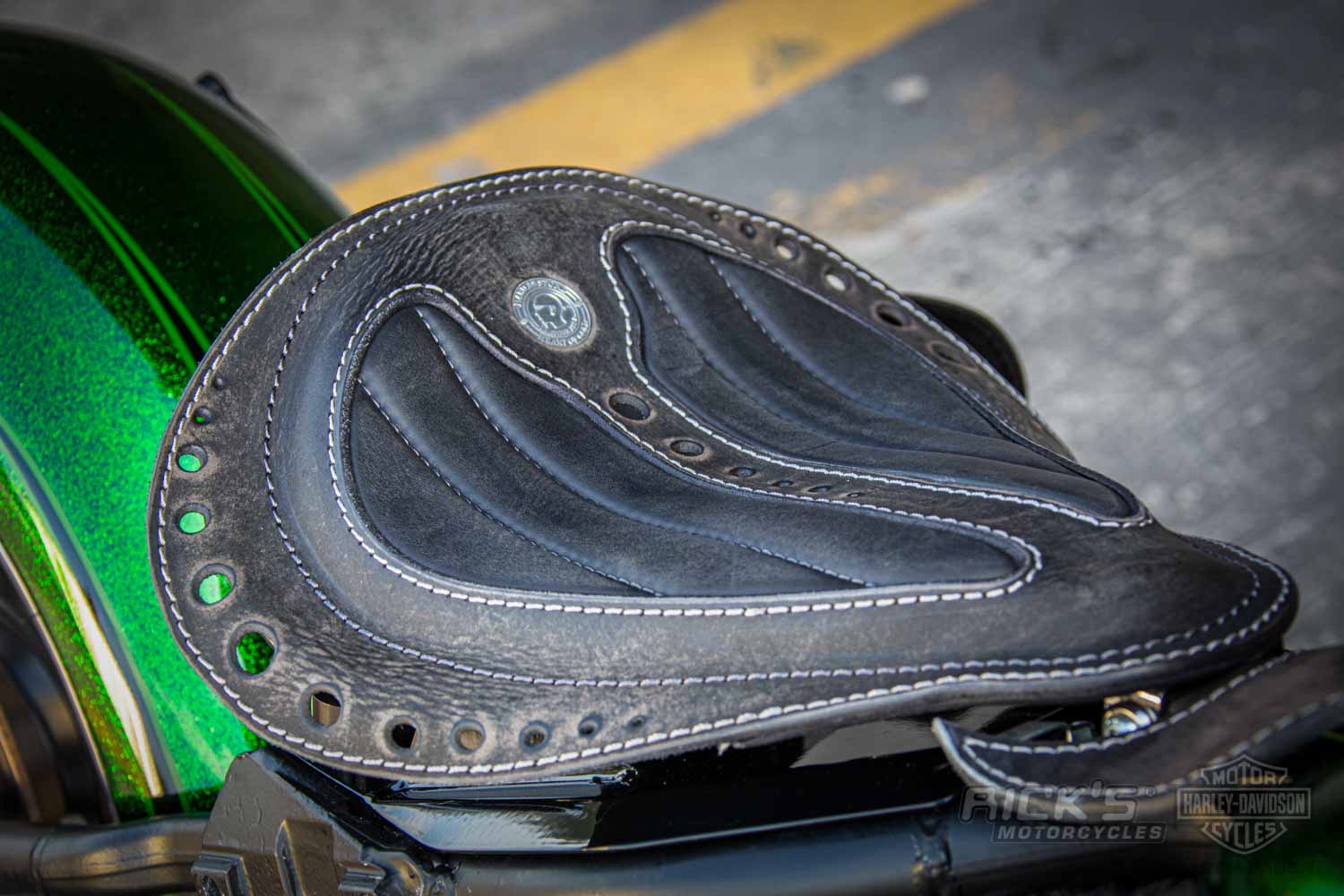 The front fender is also Made by Rick's, as well as the belt cover, the side license plate holder and the grips. The derby cover is made by Rick's, and thanks to the clear Makrolon window, a view of the clutch inner is possible.

Text & photos: Peter Schulz
Contact us directly for all your questions