Blue Thunder Fat Boy 300
21. November 2016
Fat Boy upgrade, and not only the look!
What a difference a bit of chrome and colour on a motorbike can make, which can clearly be seen on this Rick's conversion, painted by top airbrusher Marcel Sinnwell. Underneath the blue clear coat are not only the airbrush motives hiding, but also a silver leaf frieze and Harley-Davidson logo from the rear to the front fender. The seat was also colour-matched.
That on this conversion by Rick's the word "Thunder" is used to name the bike is no wonder and is due to the conversion from 103 to 110 cubic inches, so that the motor gets an additional power boost, not only in terms of horsepower, but also in torque. If you have ridden a 110 cubic inch Twin Cam, you don't want to get off! The power delivery is impressive and comes from the lowest speeds. Hard to believe that less than 20 ccm can make such a differene.

Not only the striking paint job "shines" on this conversion, but the "Steve" polished designer forged wheels give this bike also a special shine. At the rear is the massive 300 Metzeler tire on 10.5 inch rim width, and at the front remains a 4 inch rim width, supported at the rear by Rick's "Fat Ass" swingarm with intermediate shaft – a tried and tested conversion option with such tire widths so that the chassis continues to run centered. Even, and especially, with increased power gains, Rick's noble Harleys have an excellent ride performance, and a bike from Rick's is always a solid investment.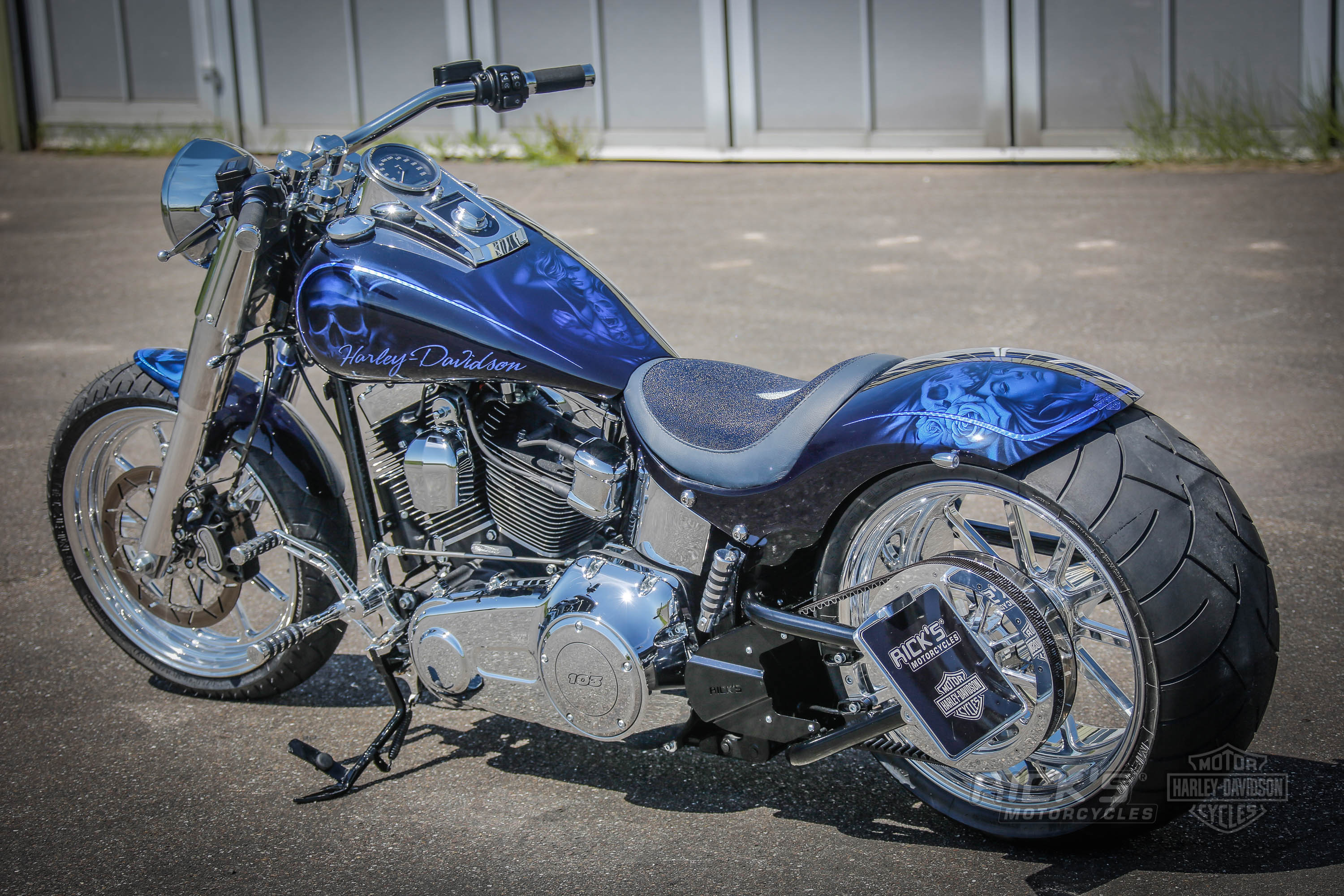 The "Steve" designer wheels at the front and rear have been equipped with the matching brake discs and belt drive pulleys – the chrome stock fork remained in use, while the footboards made way for Rick's foot controls. A wide handlebar with Rick's risers guarantees optimal maneuverability, and as soon as the chassis has been pumped up to the desired height with the Legend air suspension, the ride can begin.
That Rick's metal workshop did again a good job with integrating the seat between the stretched tank and the rear part goes without saying! "Blue Thunder" speaks for itself – if necessary from the Vance & Hines exhaust system…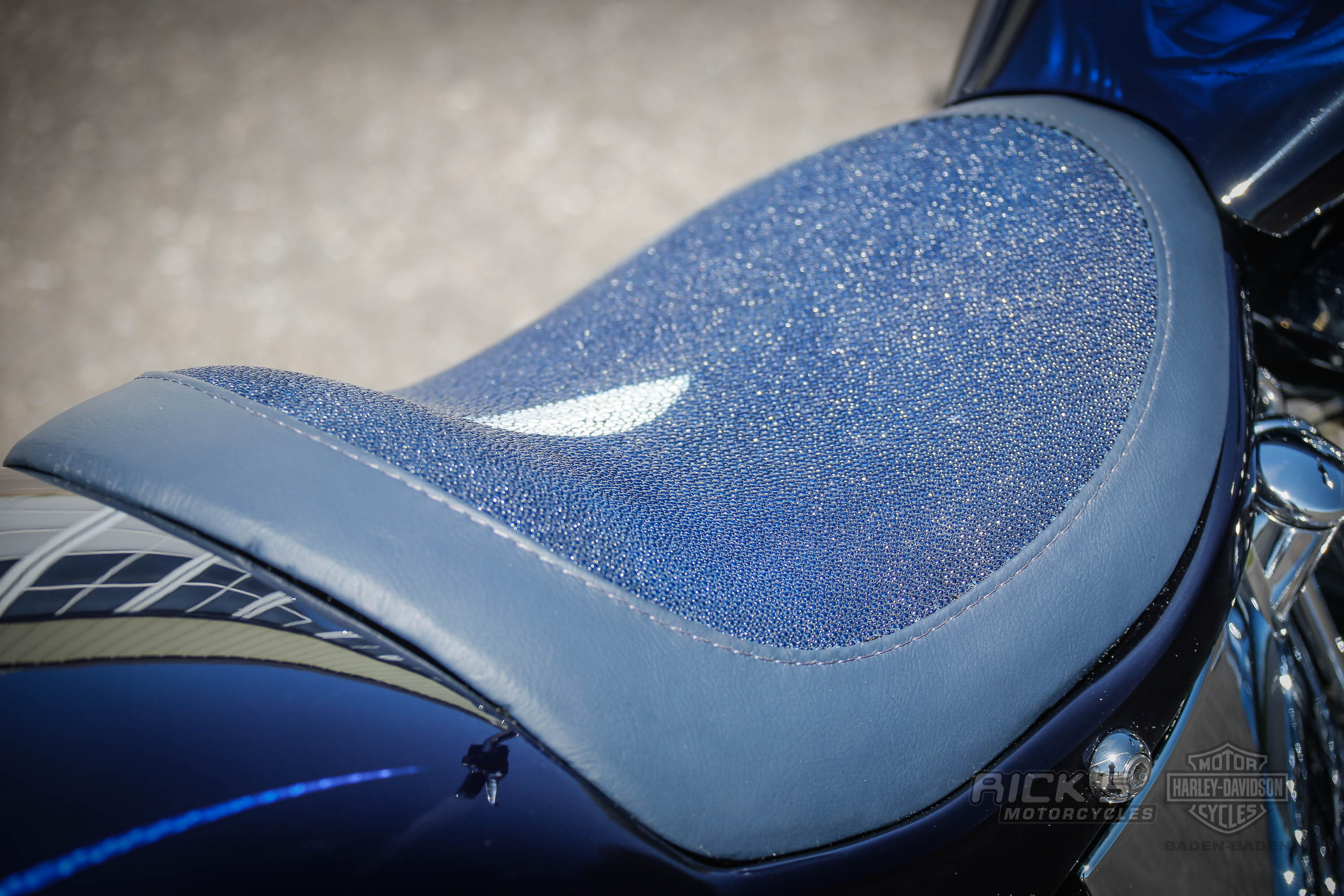 Text: Horst Rösler
Photos: Peter Schulz

Contact us directly for all your questions