Sterling
10. March 2021
The Harley-Davidson Fat Boy has always been one of the most popular models in the Company line-up. Rick's Motorcycles has developed numerous parts with which the bestseller can be turned into an even more desirable custom bike.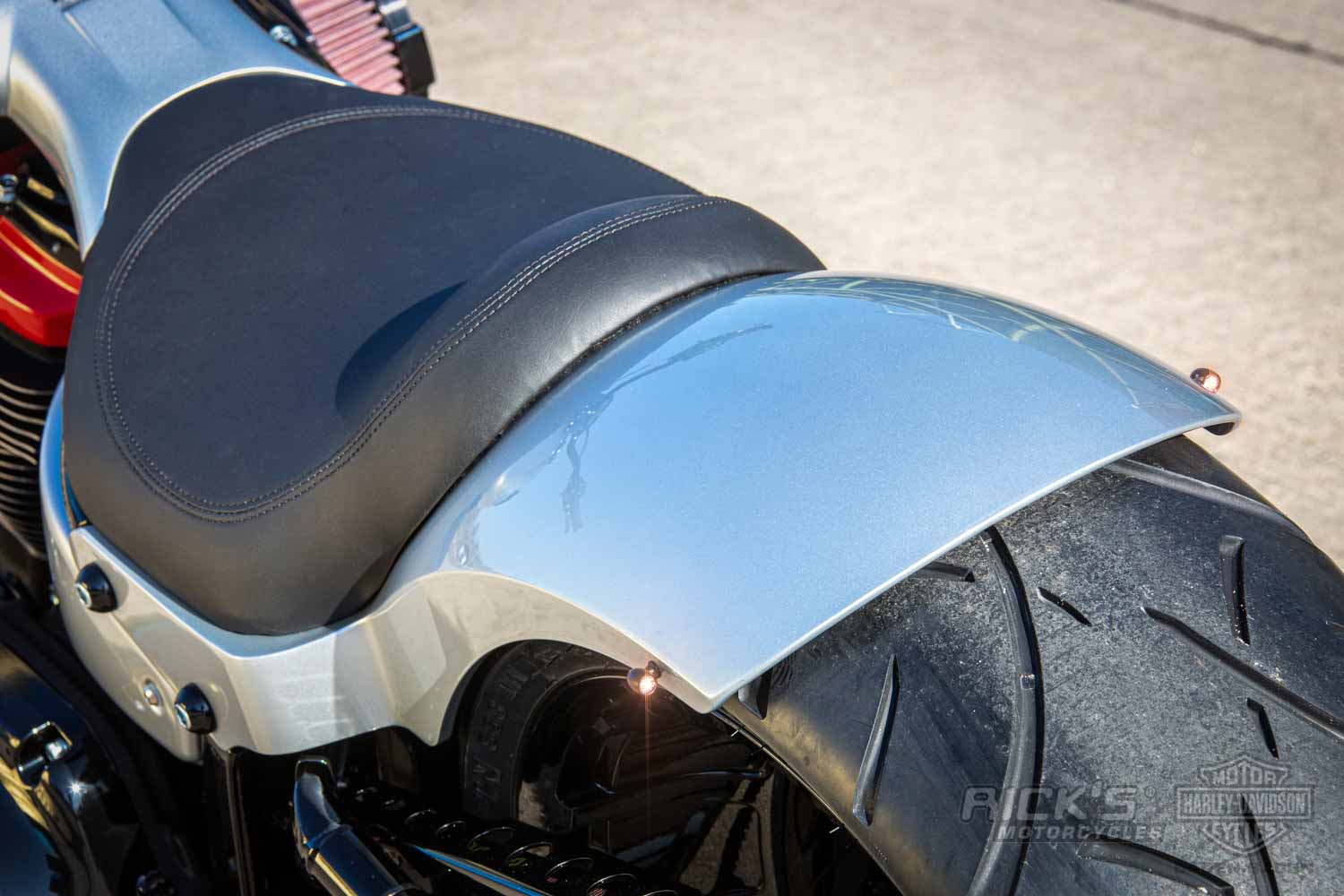 The most striking change on this Fat Boy has taken place at the rear. The stock rear fender, including stock seat, was taken off and replaced with a new fender from Rick's. These fender kits consist of a new fender, a mounting kit, the required seat base plate and a tank cover.

Rick's fenders are made from solid steel and are to a large part made by hand. Integrated 8 mm strong struts ensure enough stability. For storage of additional electronic parts, a roomy compartment is integrated. Rick's steel fenders for Fat Boy models from 2018 are available for 240 or 260 tires and 8 or 9-inch wheels. Attachment is possible on the OE locations, which makes mounting simple.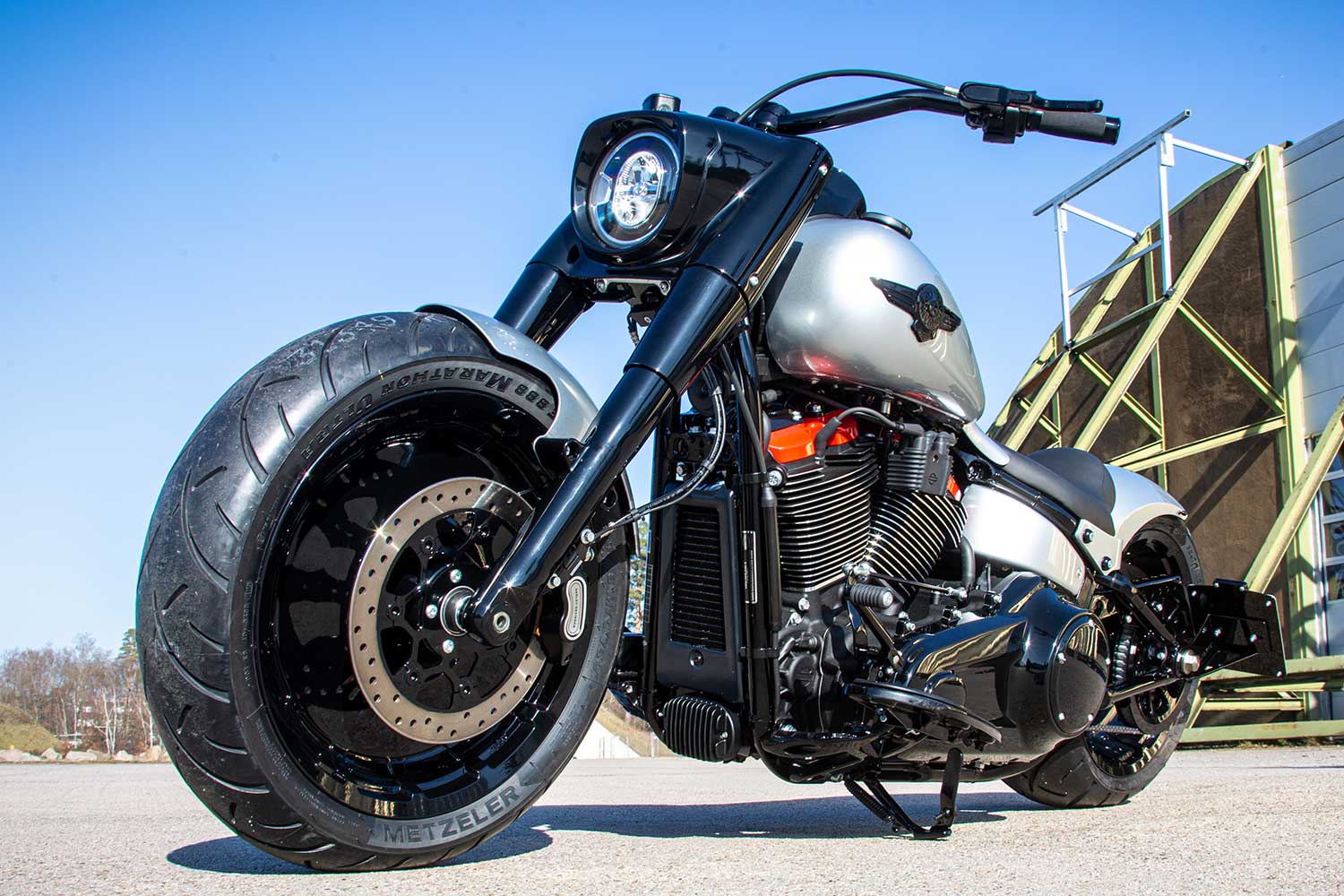 The front fender had to be exchanged as well, and Rick's also has solutions for this in its program with fenders for almost every Harley-Davidson model. For Milwaukee-Eight Fat Boy models, Rick's Motorcycles offers two different fenders for the front wheel, one in standard length and an extra short version.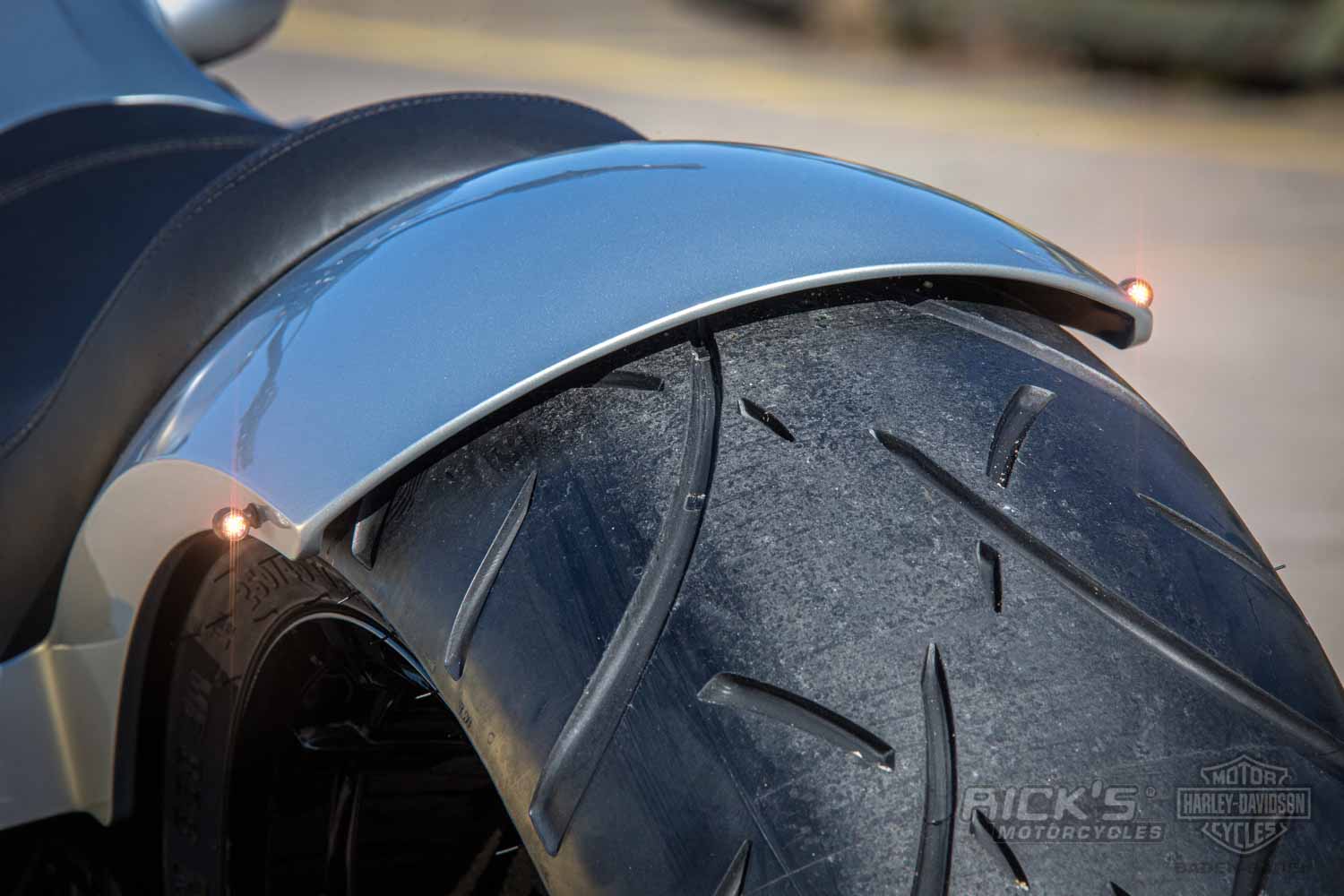 Up to here, we have described the most important changes, but the accessories are also from Rick's parts program, which make this bike even more valuable, for example the air filter. Rick's air filters are available in different designs for almost all Harley-Davidson models in combination with the stock exhaust system, Jekill & Hyde or KessTech systems, also with ABE. Rick's adjustable brake and clutch levers are standard applications, as are Rick's grips. With in-house made risers, Rick's handlebar can be optimally positioned. A side license plate holder and the belt cover from Rick's don't really need a special mention, but we point them out anyway.

The red edge below the rocker boxes does not indicate comprehensive motor tuning needs. It is only the icing on the cake to further underline the look. With the 'Sterling' we have yet further proof that not all possibilities have to be exhausted in order to create a good looking custom bike. As the name indicates, 'Sterling' has nevertheless been turned into a very special and classy looking custom bike.
Text & photos: Peter Schulz
Contact us directly for all your questions